As revealed recently, Blizzard Entertainment and Random House Publishing united forces to develop new novels based on various video game franchises. The first novel on the spotlight is a World of Warcraft: Legion tie-in giving readers a glimpse into Illidan.
Pre-order Illidan: World of Warcraft
now!
About Illidan: World of Warcraft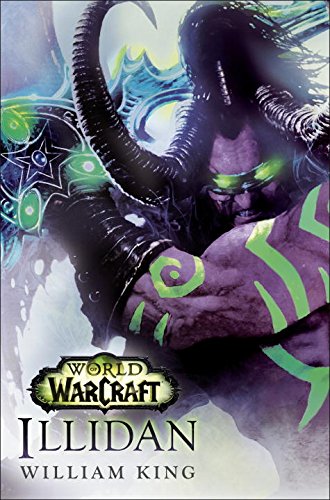 For fantasy readers and fans of World of Warcraft, the highest-grossing game of all time, comes an official tie-in novel featuring one of its most notorious characters: Illidan.
Hardcover: 208 pages
Publisher: Del Rey (March 15, 2016)
ISBN-10: 0399177566
ISBN-13: 978-0399177569
About the Author
William King lives in Prague, Czech Republic with his lovely wife Radka and his sons Dan and William Karel. He has been a professional author and games developer for almost a quarter of a century. He is the creator of the bestselling Gotrek and Felix series for Black Library and the author of the bestselling Space Wolf books which between them have sold over three quarters of a million copies in English and been translated into 8 languages.
He has been nominated for the David Gemmell Legend Award. His short fiction had appeared in Year's Best SF and Best of Interzone. He has twice won the Origins Awards For Game Design. His hobbies include role-playing games and MMOs as well as travel.