Alanna Holton: The traps we've set up in the field require routine maintenance checks. Some of them are fairly old and will spring at incorrect times. If only we could get more funding for these sort of supplies.
(The huntmistress glances towards Lord Kennings.)
While you're out hunting, could you reset any sprung ones that you find?
QUEST OBJECTIVES
Arm 5 Bear Traps.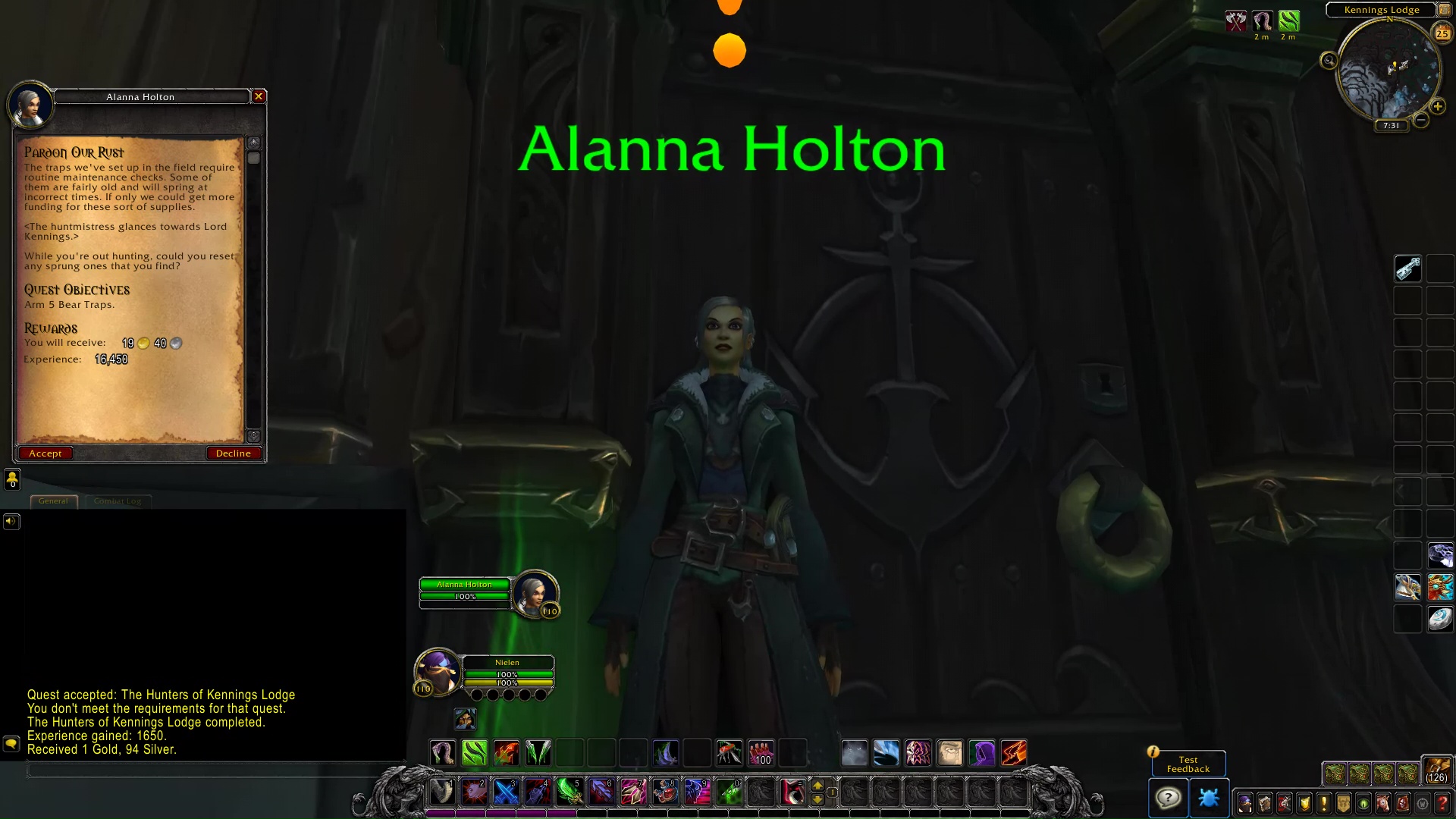 PROGRESS
TIP: Click the white Bear Traps found on the ground throughout Clearspring Pass.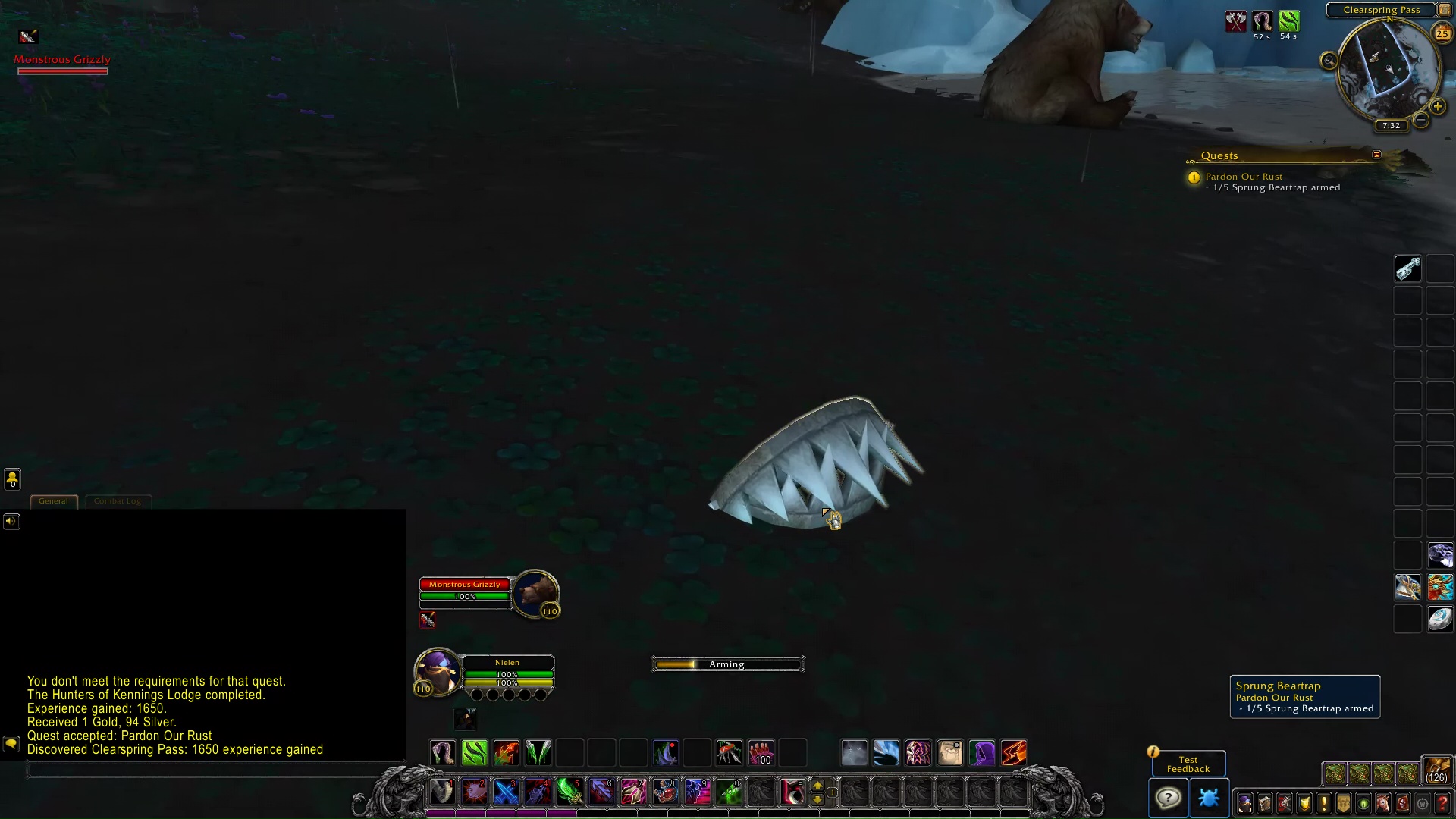 COMPLETION
Alanna Holton: It seems that you still have all of your limbs attached, and here I was hoping that I could talk Kennings into buying us new traps. Fair work.
Pardon Our Rust