Help Wanted Poster: HELP WANTED! As we turn into the busy season, Kennings Lodge is looking for recreational hunters to assist with fulfilling the ever growing list of orders from Boralus. These are short term positions which will be paid relative to performance. Kennings Lodge can be found by following the south road past the mining yard. Report to Alanna Holton on arrival.
QUEST OBJECTIVES
Speak with Alanna Holton.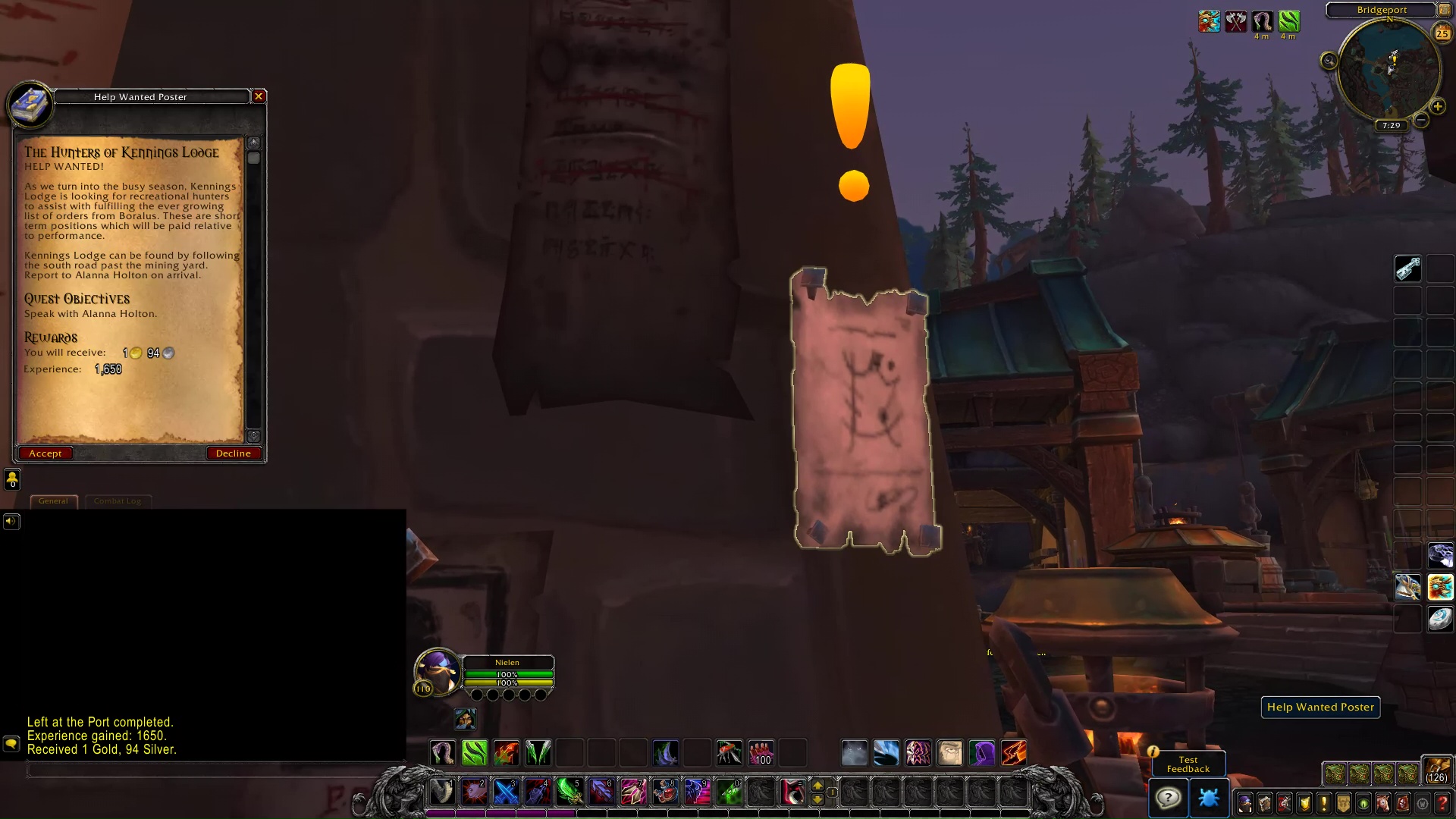 PROGRESS
TIP: Ride straight south through the Winterdeep Basin. Follow the yellow arrow in the mini-map for direction.
COMPLETION
Alanna Holton: You came from Bridgeport? Let's get you working, then.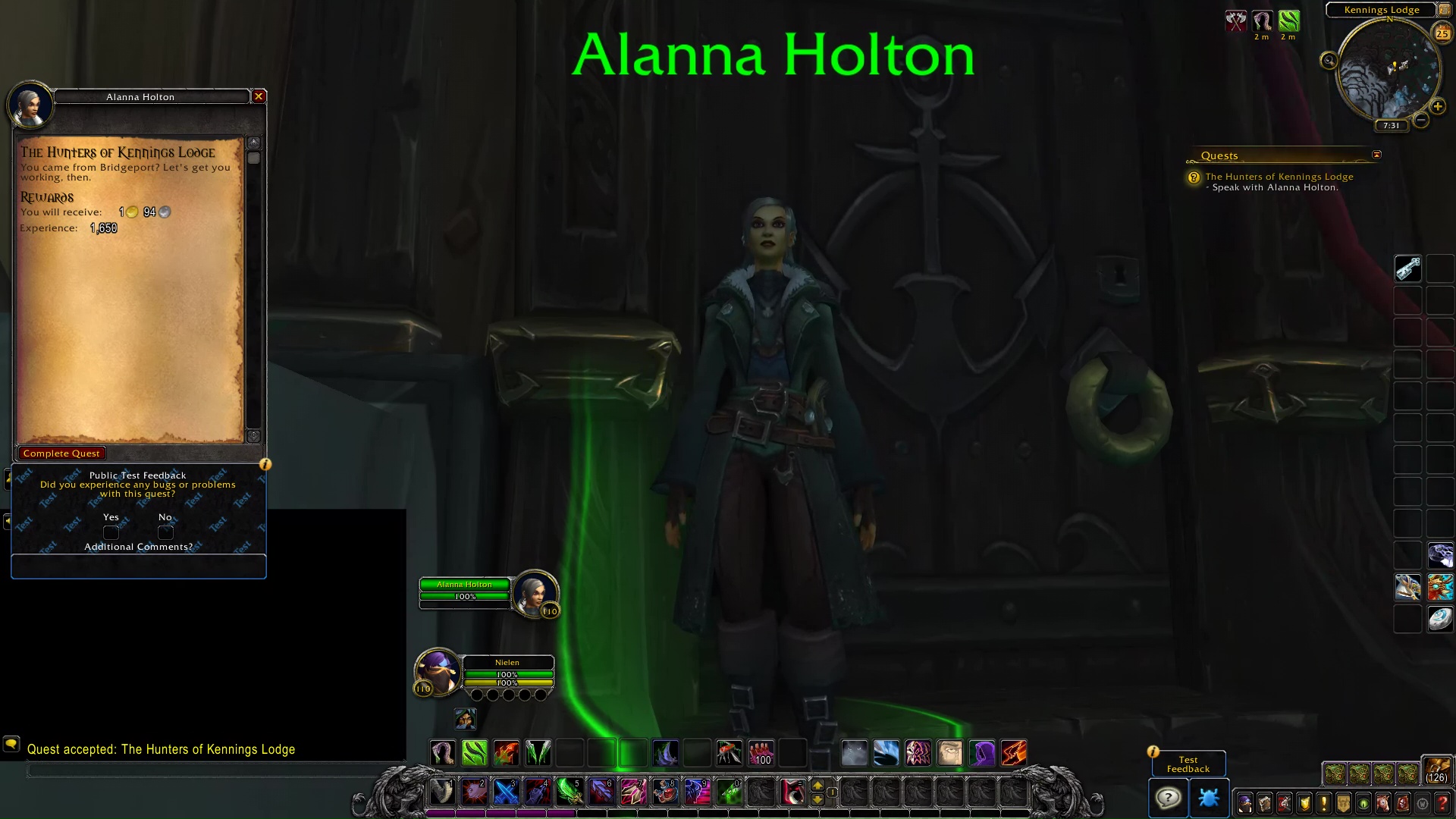 The Hunters of Kennings Lodge