Hexlord Raal: Let me guess, Loti had ya killin' any trolls dat smelled of blood magic ya? Well that is barely a half measure.
See, blood magic be da old ways, and our people only be givin' in to its allure since the walls fell on our northern border.
Come, we gonna go for a little ride and patrol the border to Nazmir. Dat where all dese bad ideas be comin' from.
QUEST OBJECTIVES
Patrol the skies with Hexlord Raal.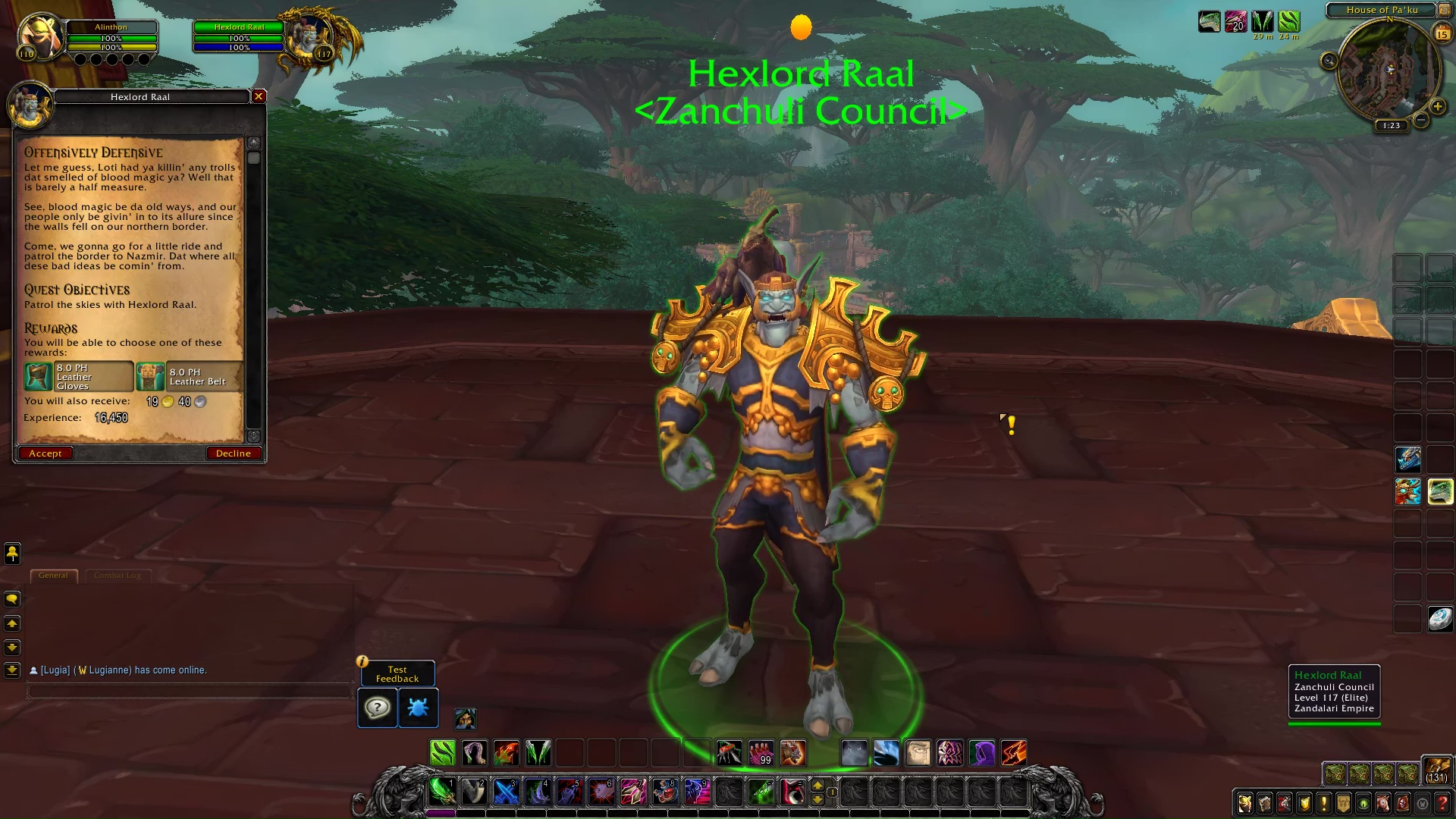 PROGRESS
NOTE: Walk behind Hexlord Raal toward the edge. Click Ata the Winglord to start flying the skies. The goal is to click the Farseer Totem on the circles found on the ground (press 1 in your keyboard).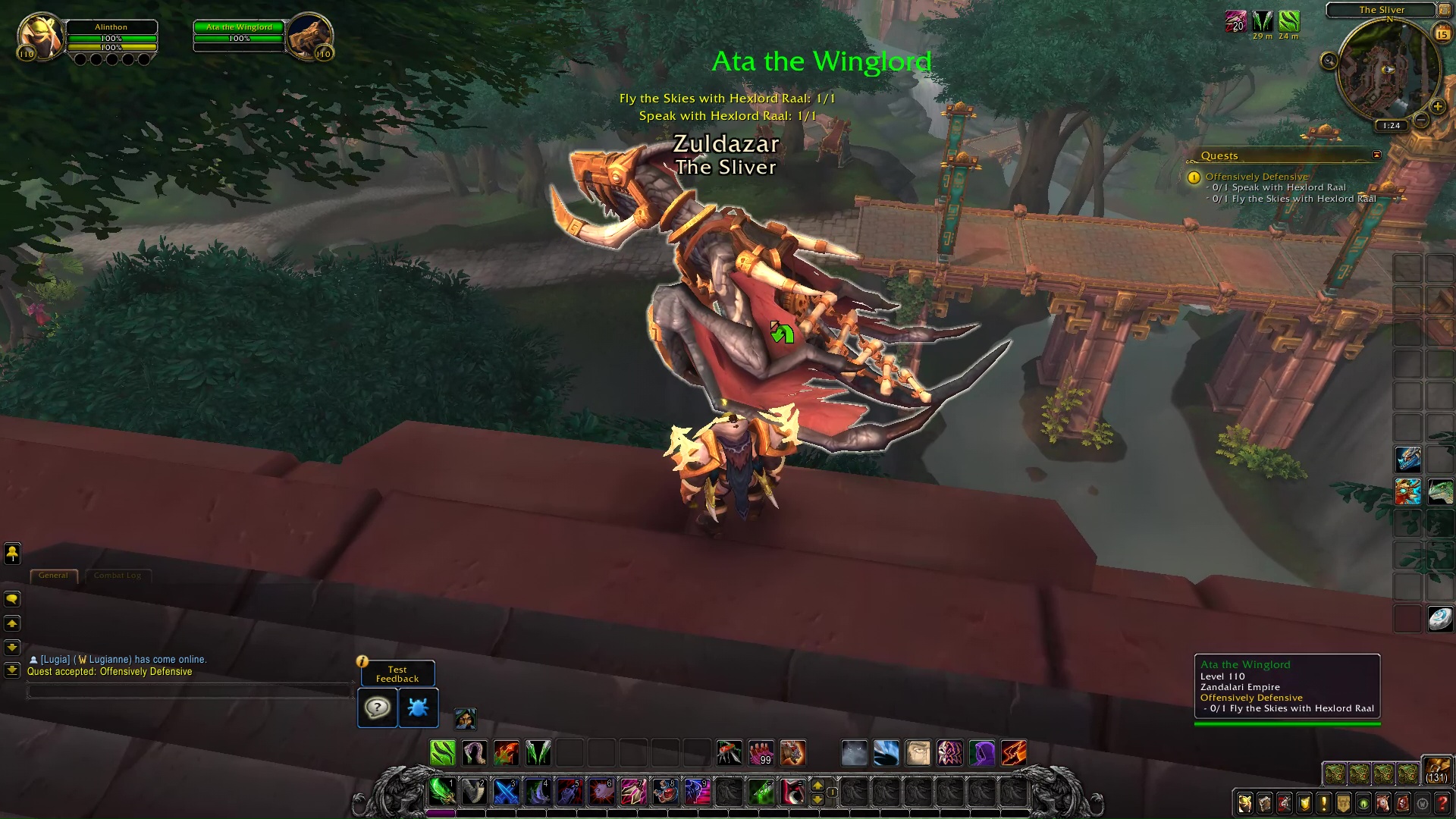 Hexlord Raal: I'll call out de best spots, and ya can have the honors of tossin' down a sentry totem.
Hexlord Raal: A few years back, dis whole land shook during da Cataclysm. Our northern gates fell, and swarms of blood troll savages poured through.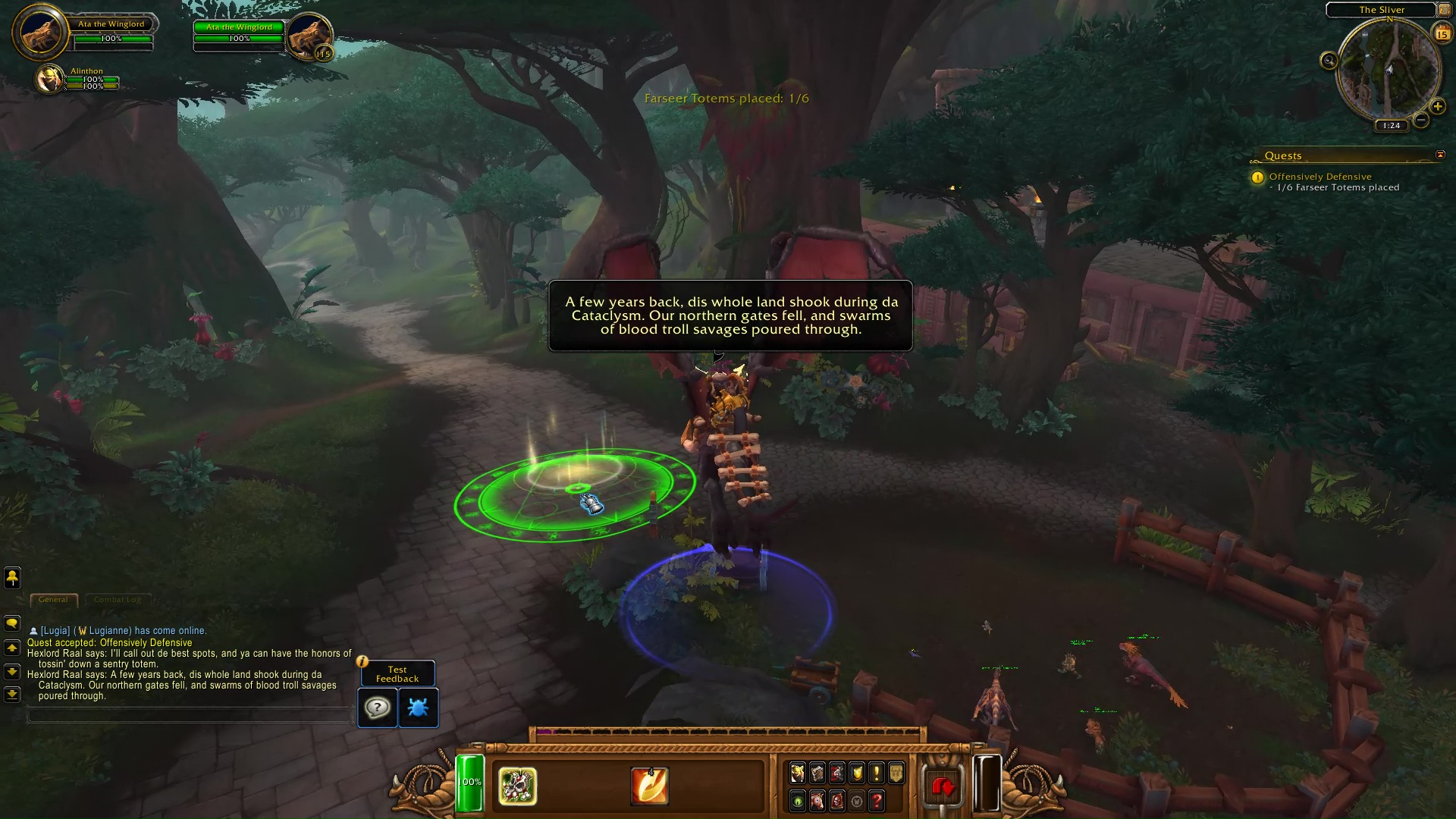 Hexlord Raal: Dat's when we got our first taste of real blood magic. Not dat petty stuff the lesser tribes do.
Hexlord Raal: Our defenses grow weakah. Princess Talanji been asking for more troops. When her father did not act fast enough, she turned to de Horde.
Hexlord Raal: Not a week goes by dat we don't see some Zandalari turnin' to blood magics learned from dose heretics of Nazmir.
Hexlord Raal: Hmm, sometin' not right. I sense a powerful source coming from INSIDE Zanchul.
Hexlord Raal: Droppin' you off with Loti. Let her know da source of all dis might be within Zanchul itself.
COMPLETION
Wardruid Loti: Oh, so dat bent-tusk nose-breather be tryin' to win ya over wit' a little flight an' some charm, eh?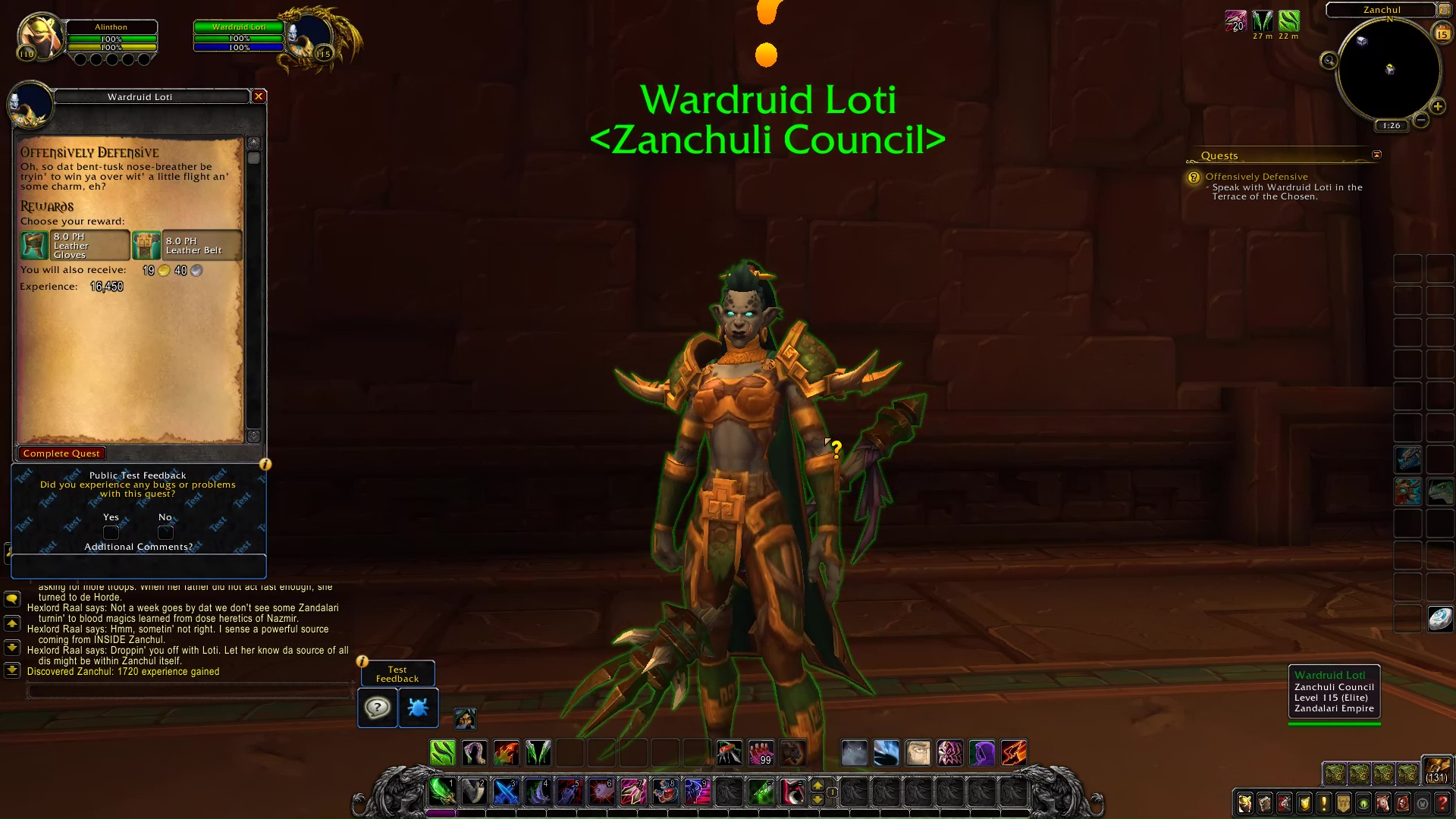 Offensively Defensive