Saylanna Riverbreeze: I do not know what has gotten into these Thistleleaf, but they will not cease antagonizing the Lunarwings. I have even see them riding the poor creatures. This will not stand as long as I am here. Please aid any Lunarwings that are being harassed by these despicable sprites.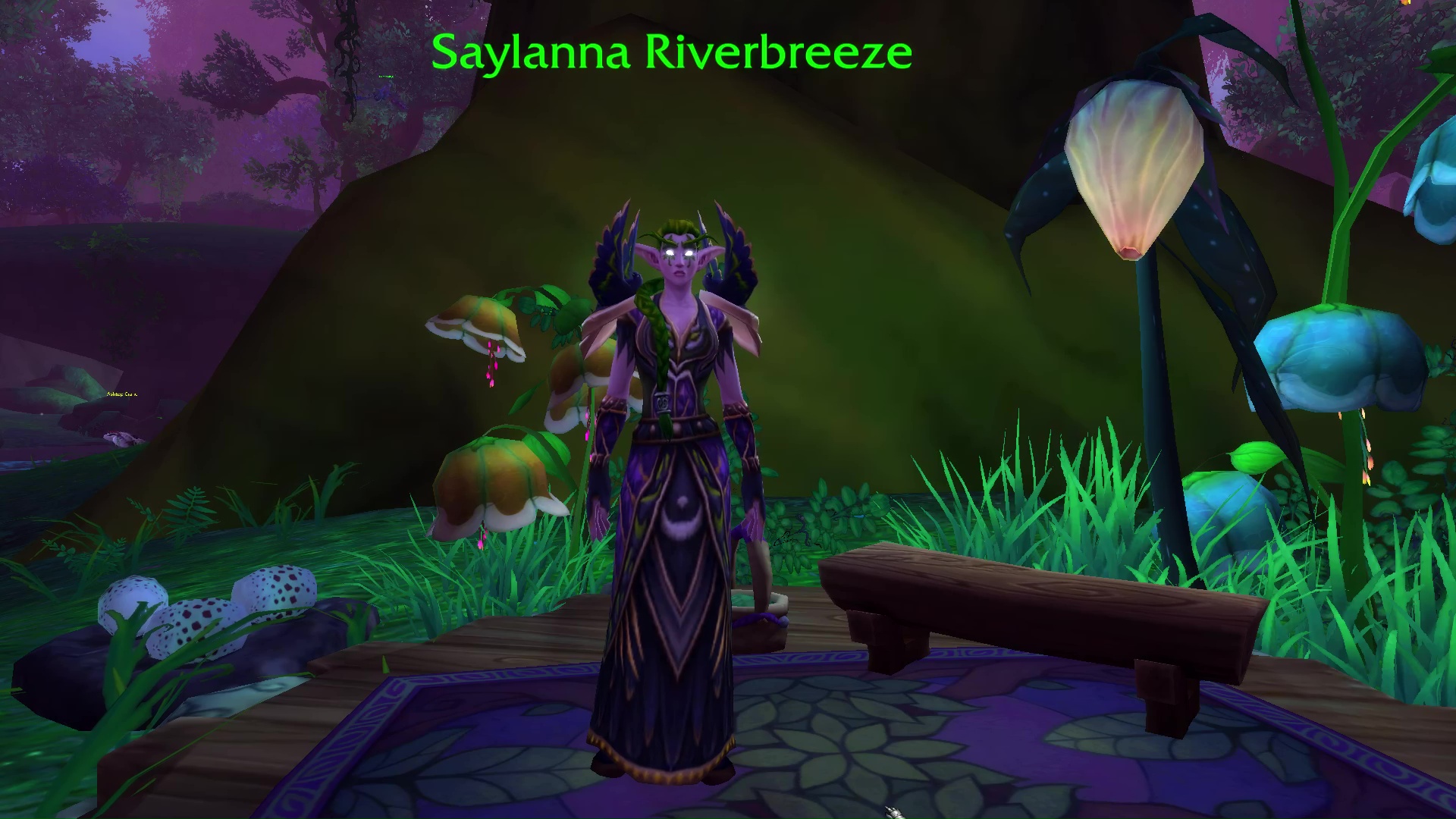 Quest Objectives
Save 8 Lunarwings in the Lunarwing Shallows.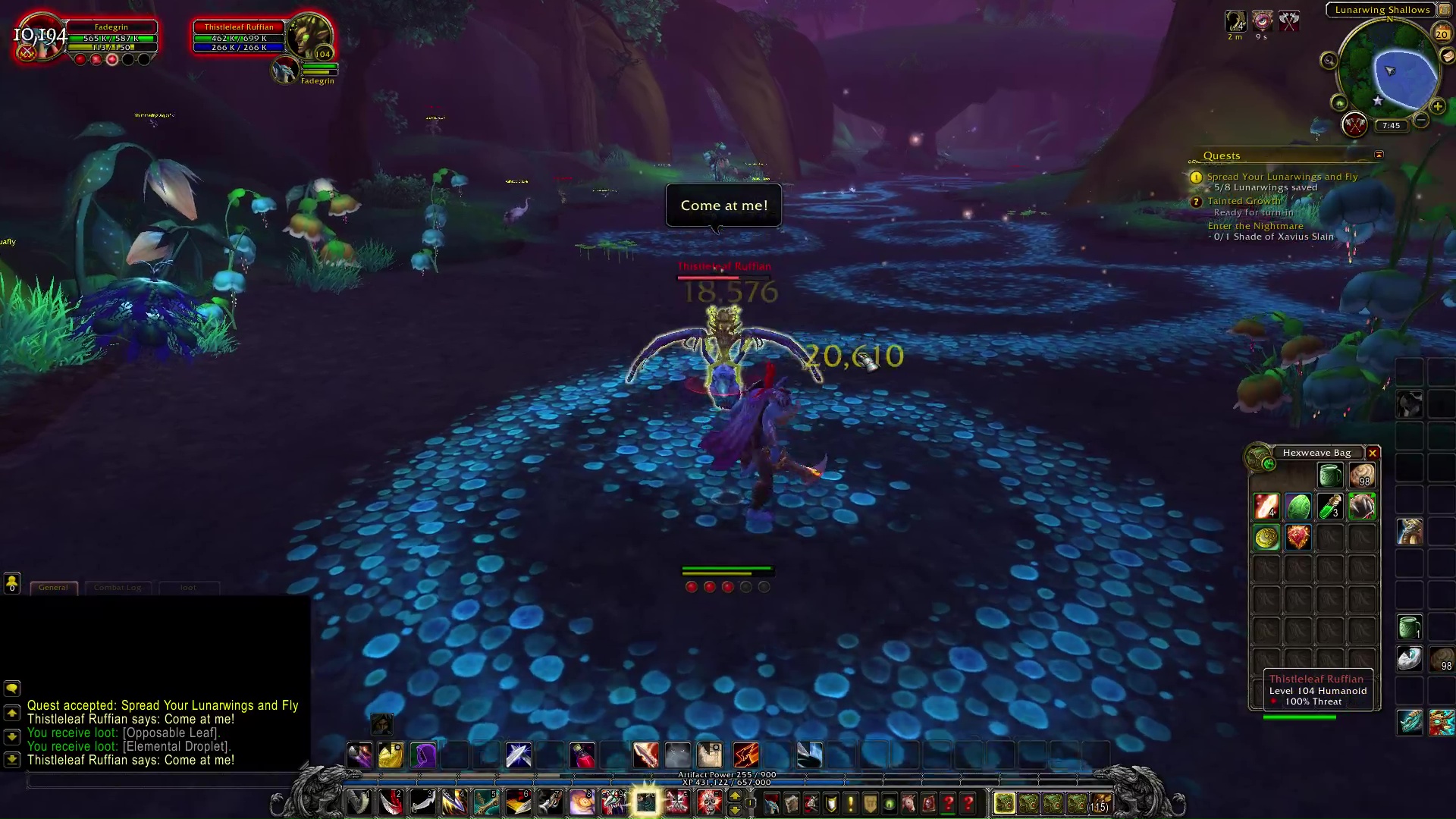 Completion
Saylanna Riverbreeze: On behalf of the Lunarwings, thank you.
Spread Your Lunarwings and Fly