Granny Marl: I've got a full summer's corn harvest just sittin' out in the field. I need some muscle to bring it in before the night elf raiders can destroy it. Get out there and bring me those crops, and I'll reward you handsomely. The folks back in town need this food, and I sure as heck ain't eating rats for another winter.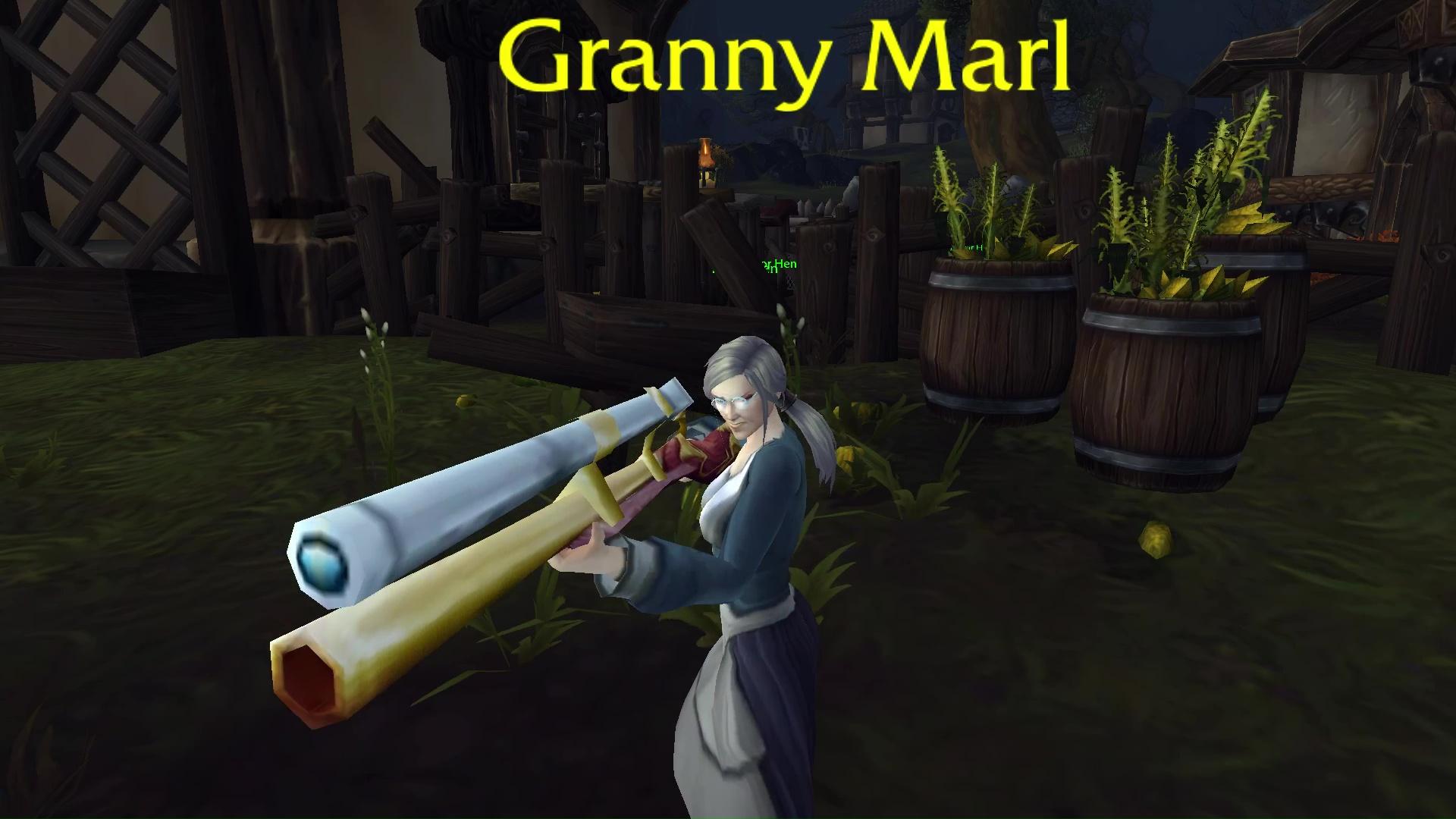 Quest Objectives
Collect 5 Barrels of Corn.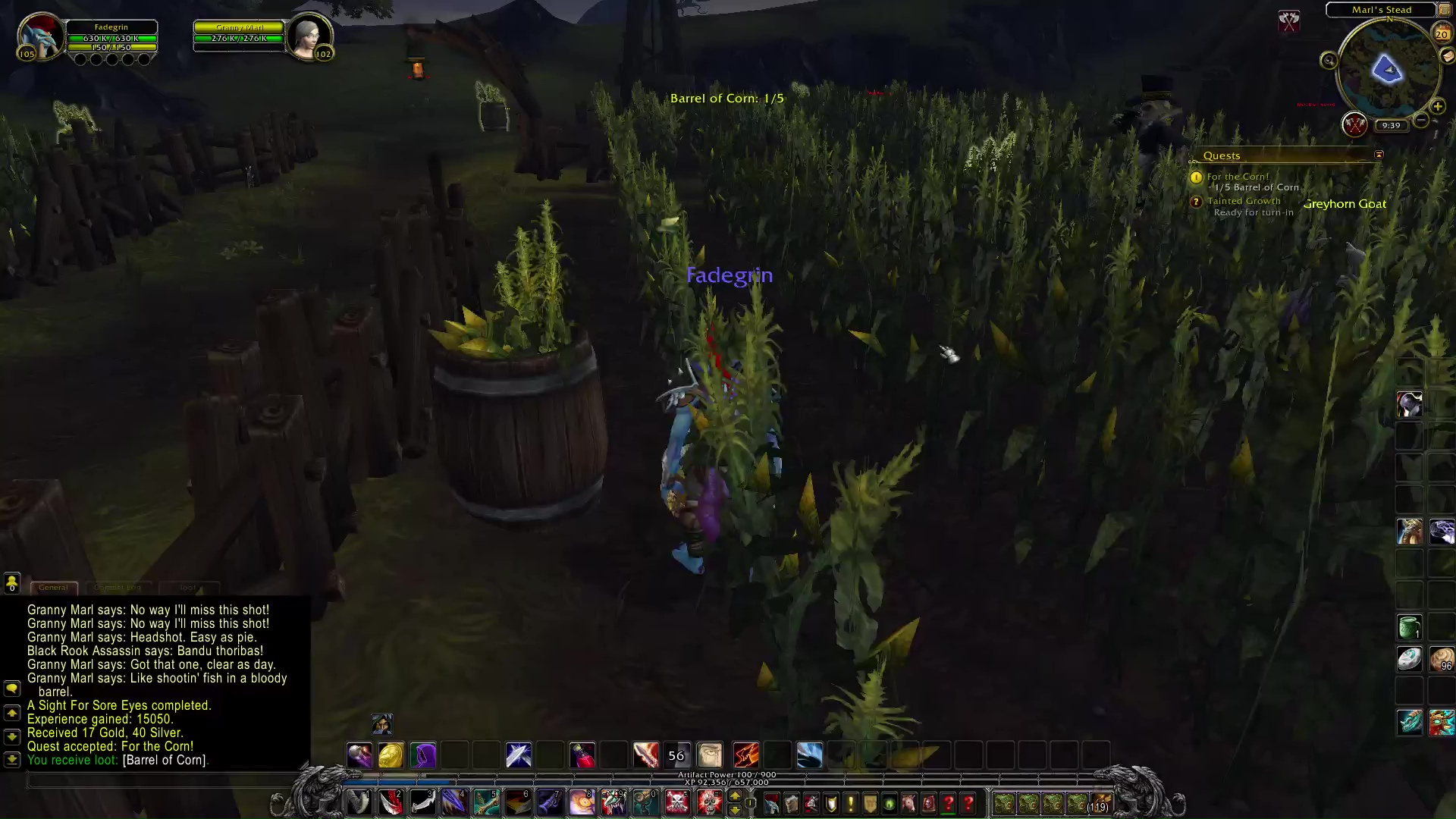 Completion
Granny Marl: The corn isn't gonna gather itself. All right, I'll get those barrels loaded up and delivered to the village in no time. Thank you, (name). There'll be a lot of full bellies because of you.
For the Corn!