Littlefur: I heard the others talking earlier. I may know the cause of their fear. They say the Chieftain has a mysterious totem. It gives him power, and fearful visions. If you destroy the totem, the madness will end.
Quest Objectives
Destroy the Nightmare Totem.
Intermission
Littlefur: I go to my uncle. Thank you, kind stranger!
Chieftain Graw: The power of the totem is mine. You won't take it!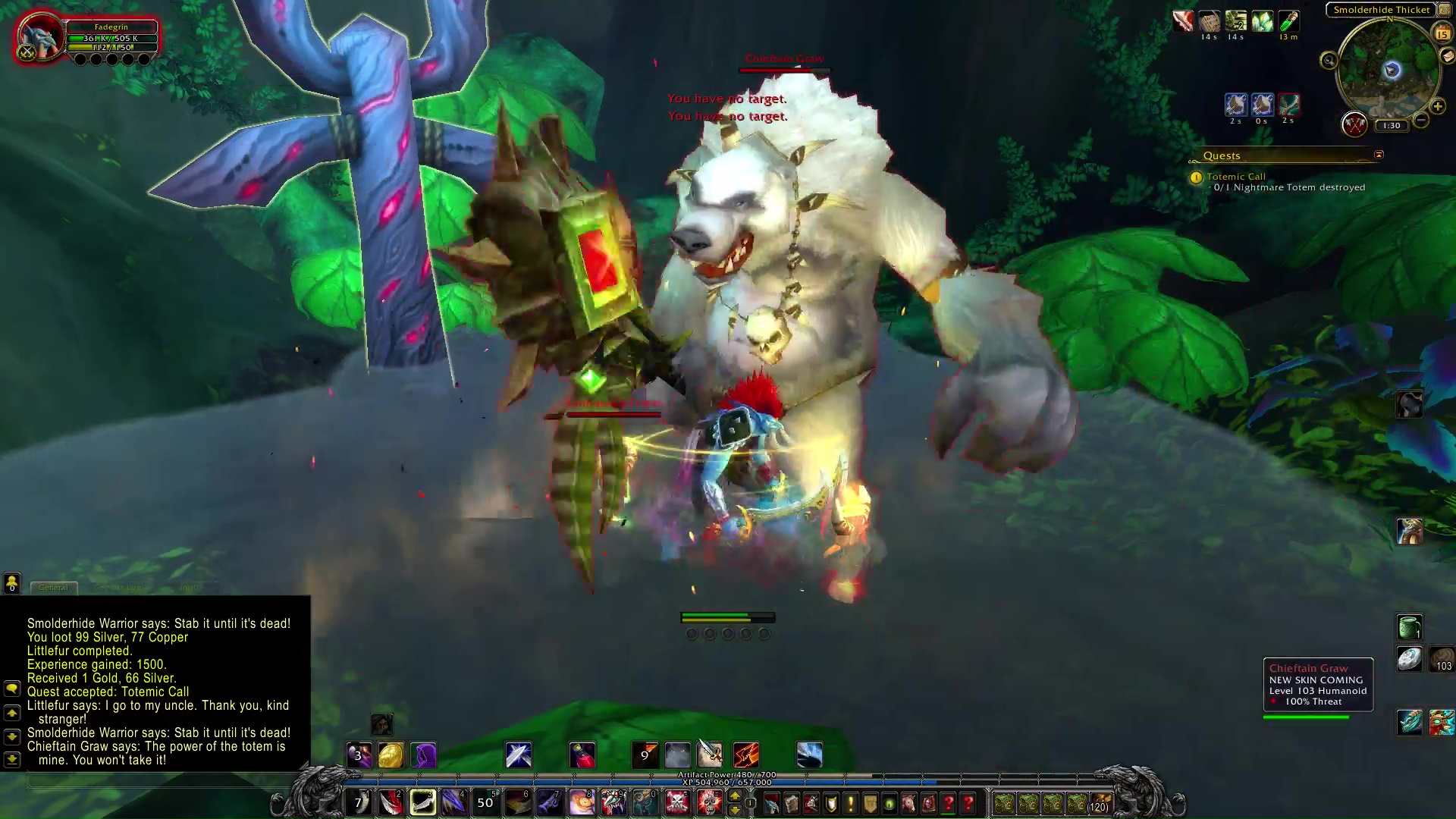 Completion
Elder Sookh: Thank you, (name)! My nephew is returned to me. He explains that the source of the madness comes from a powerful totem, deep in our village. It makes sense, but who – or WHAT – gave us such a thing? I will share this knowledge with the druids at once.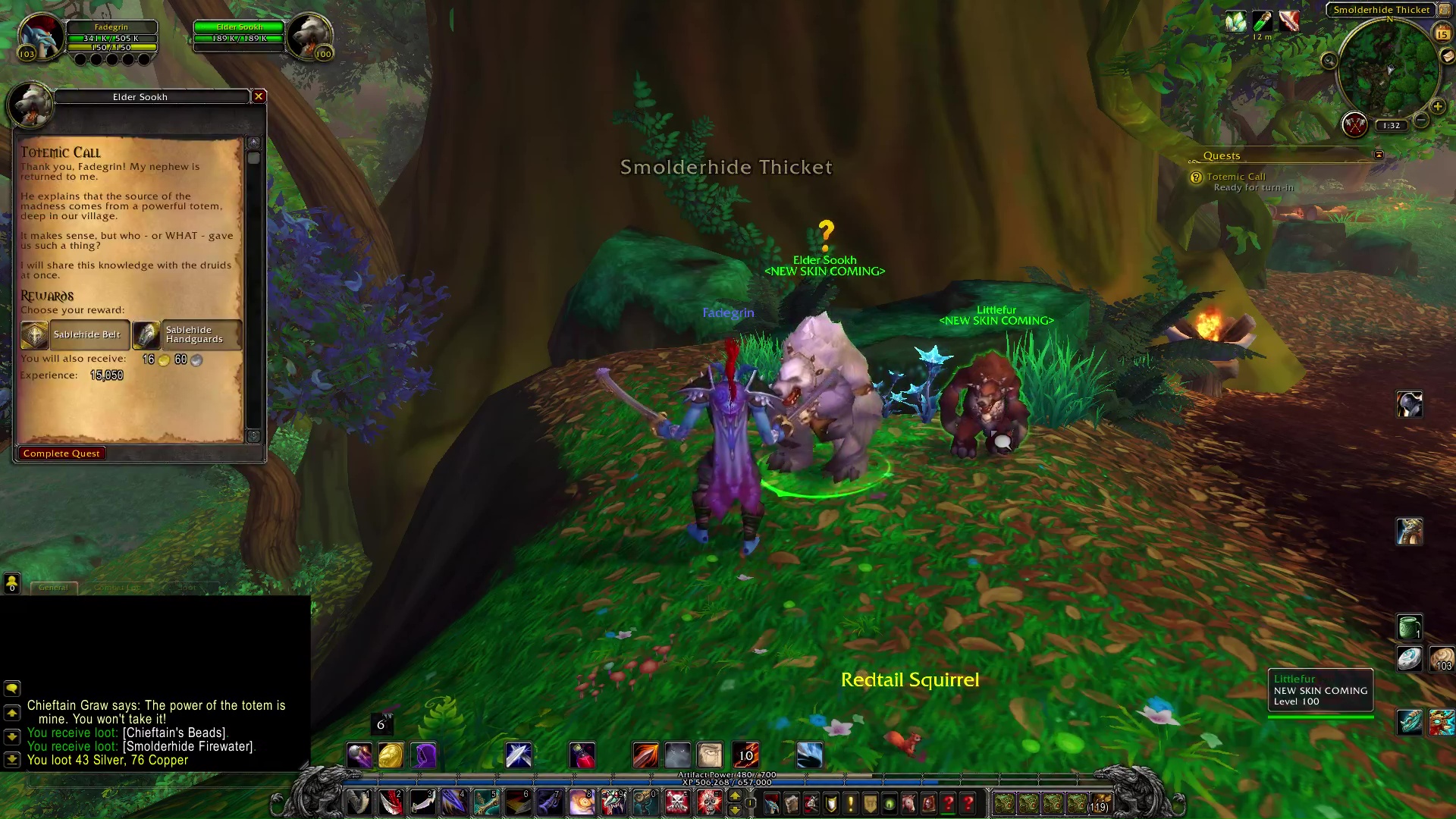 Totemic Call