Keeper Remulos: Deep within our forest lies Moonclaw Vale. There you will find a reclusive group of feral druids charged with the protection of Val'sharah from any that would seek to disrupt the balance of nature. These druids are led by Thaon Moonclaw, the most fierce of the Archdruids. Seek him out. Let him know that Cenarius is in need of his aid.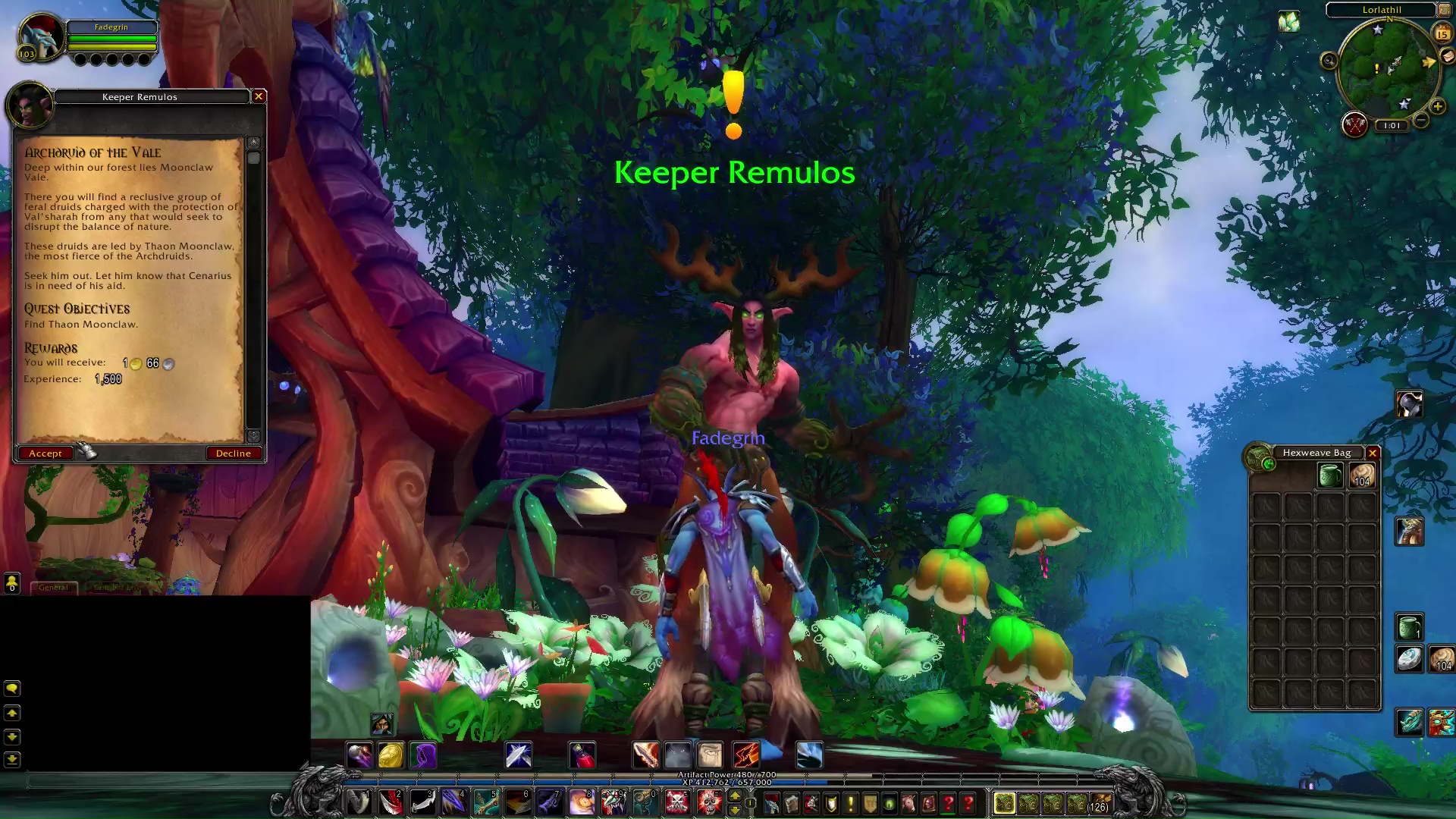 Quest Objectives
Find Thaon Moonclaw.
Intermission
Thaon Moonclaw: I am grateful for your aid, visitor. These wicked vermin must not prevail over my precious grove.
(Master Moonclaw! What has become of your grove?)
Thaon Moonclaw: After the War of the Ancients, the surviving satyrs were assembled together. I argued to execute them for their transgressions, but our merciful nature won the day. I was overruled. Instead, the satyrs were placed in an eternal sleep deep below the roots of Shala'drassil. Now, somehow, they have awoken. We shall not make the same mistake again, if I must kill them all myself!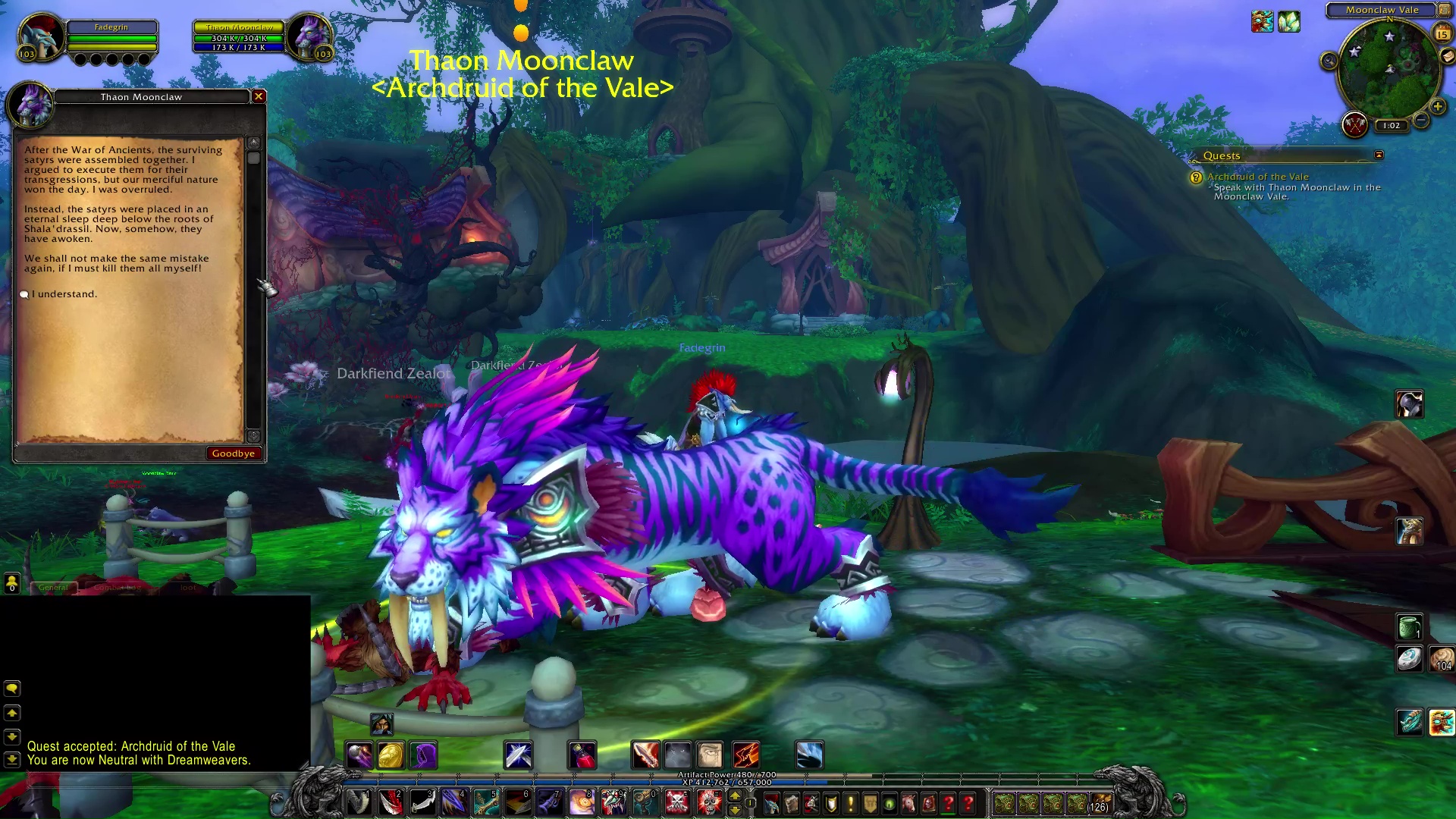 (I understand.)
Completion
Thaon Moonclaw: If Cenarius has need of my aid, he will surely have it. However, even as we speak, the legions of darkness enclose upon us, twisting and slaying my disciples.
NOTE: You are now neutral with the Dreamweavers faction.
Archdruid of the Vale