NOTE: This item drops from Darkfiend Dreadbringer (satyrs) in the Garden of the Moon (near the Temple of Elune). This item Begins a Quest.
Demonic Emblem: The demonic rune glows in your hand, emanating dark power. A single word, inscribed in demon tongue, glows coldly… GRAVAX…
The word is most likely the name of whatever demon empowered the rune. If you can find the demon and slay it, the satyrs that carry these runes will no longer be able to channel the dark power of their master.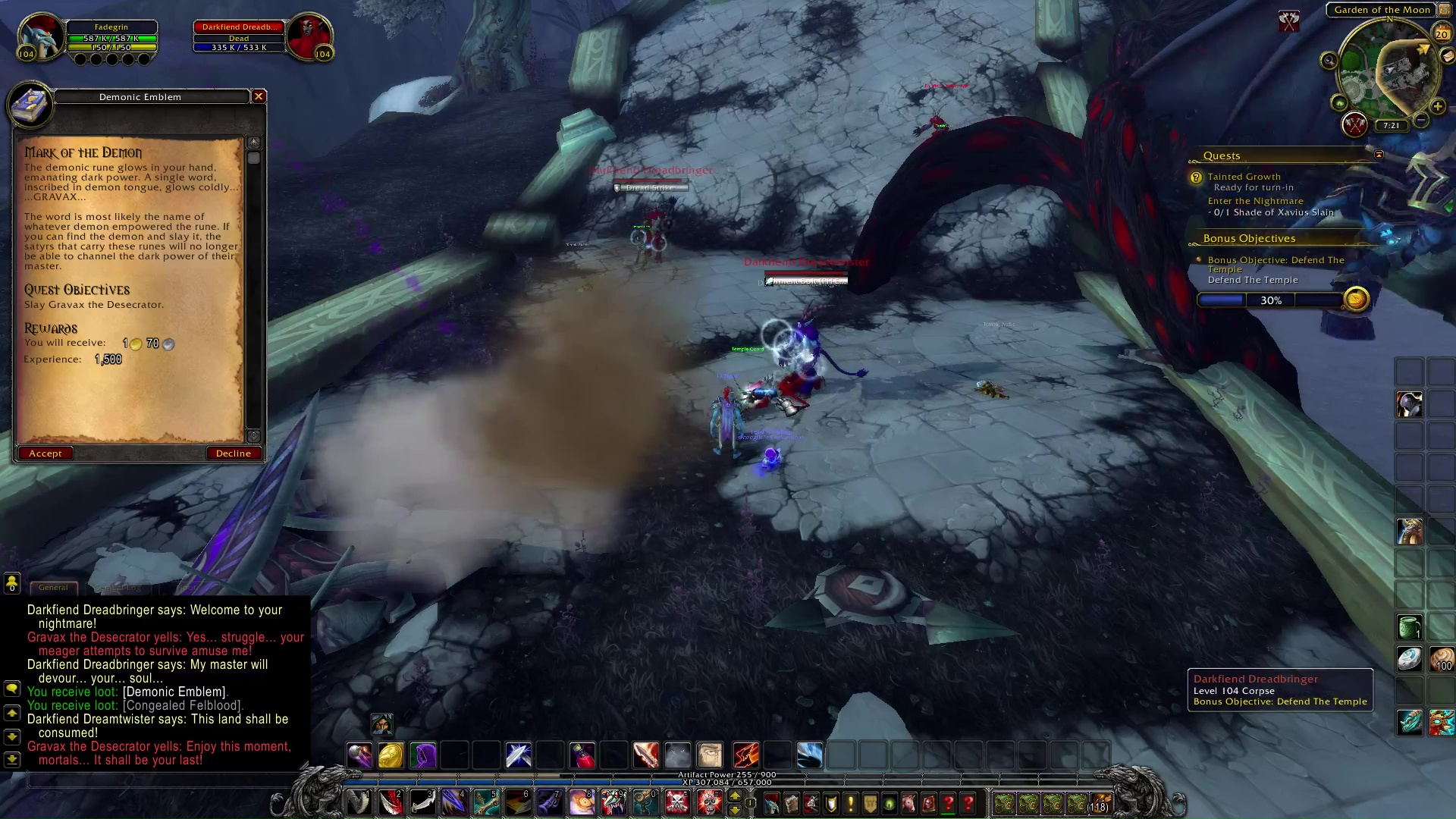 Quest Objectives
Slay Gravax the Desecrator.
Intermission
Gravax the Desecrator: Bear witness, foolish elves. I will crush your champion.
Gravax the Desecrator: Enjoy this moment, mortals… it shall be your last!
Gravax the Desecrator: None shall awake from the Nightmare!
Gravax the Desecrator: Yes… struggle… your meager attempts to survive amuse me!
Gravax the Desecrator: At long last… destruction has come to this pathetic world!
Gravax the Desecrator: No! How can… this be?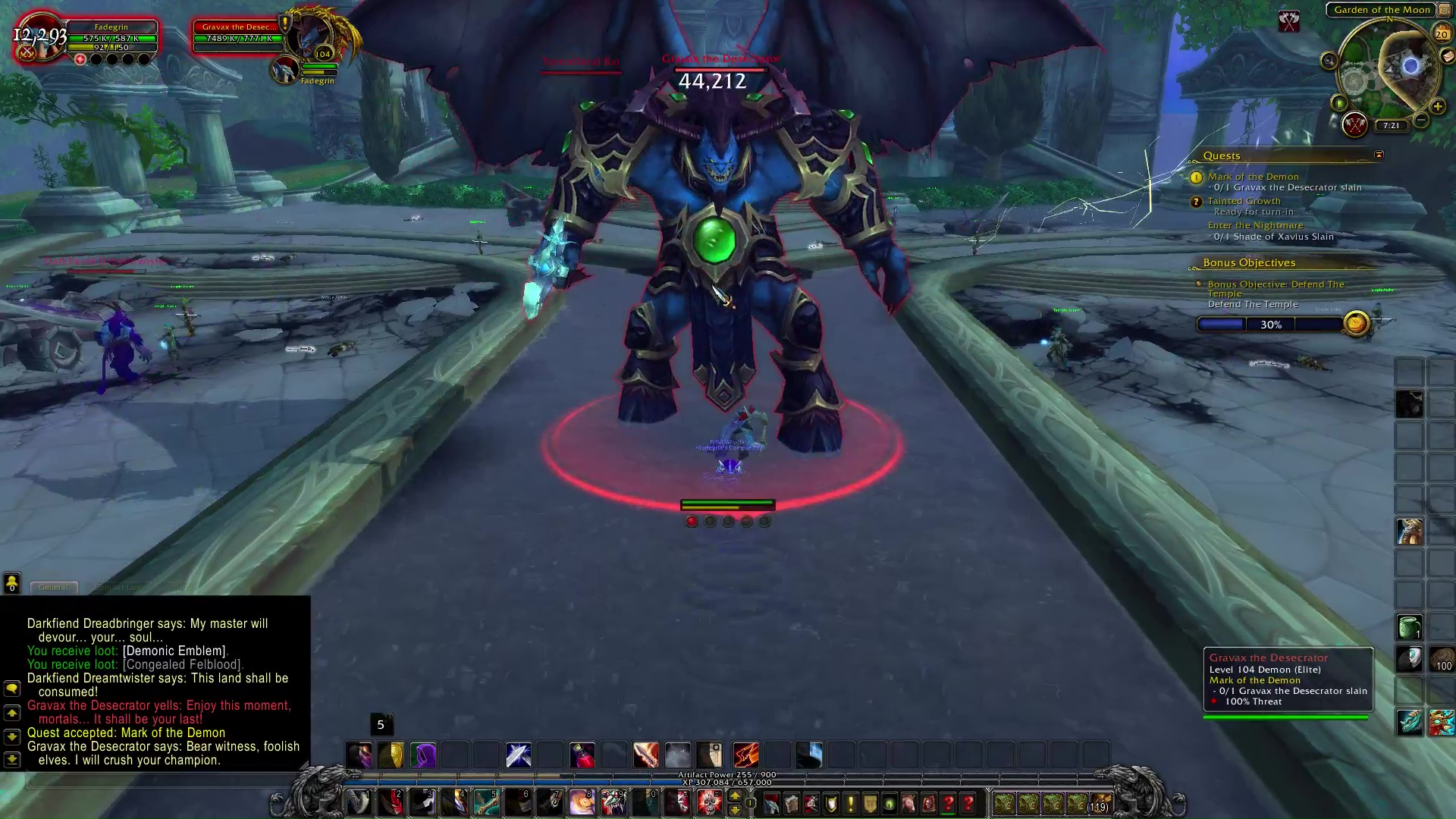 Completion
Isoraen Nightstar: I am impressed that you were able to defeat such a powerful demon. We are fortunate that you have lent us your aid. By disabling the demon runes, you have done us a great service on the battlefield.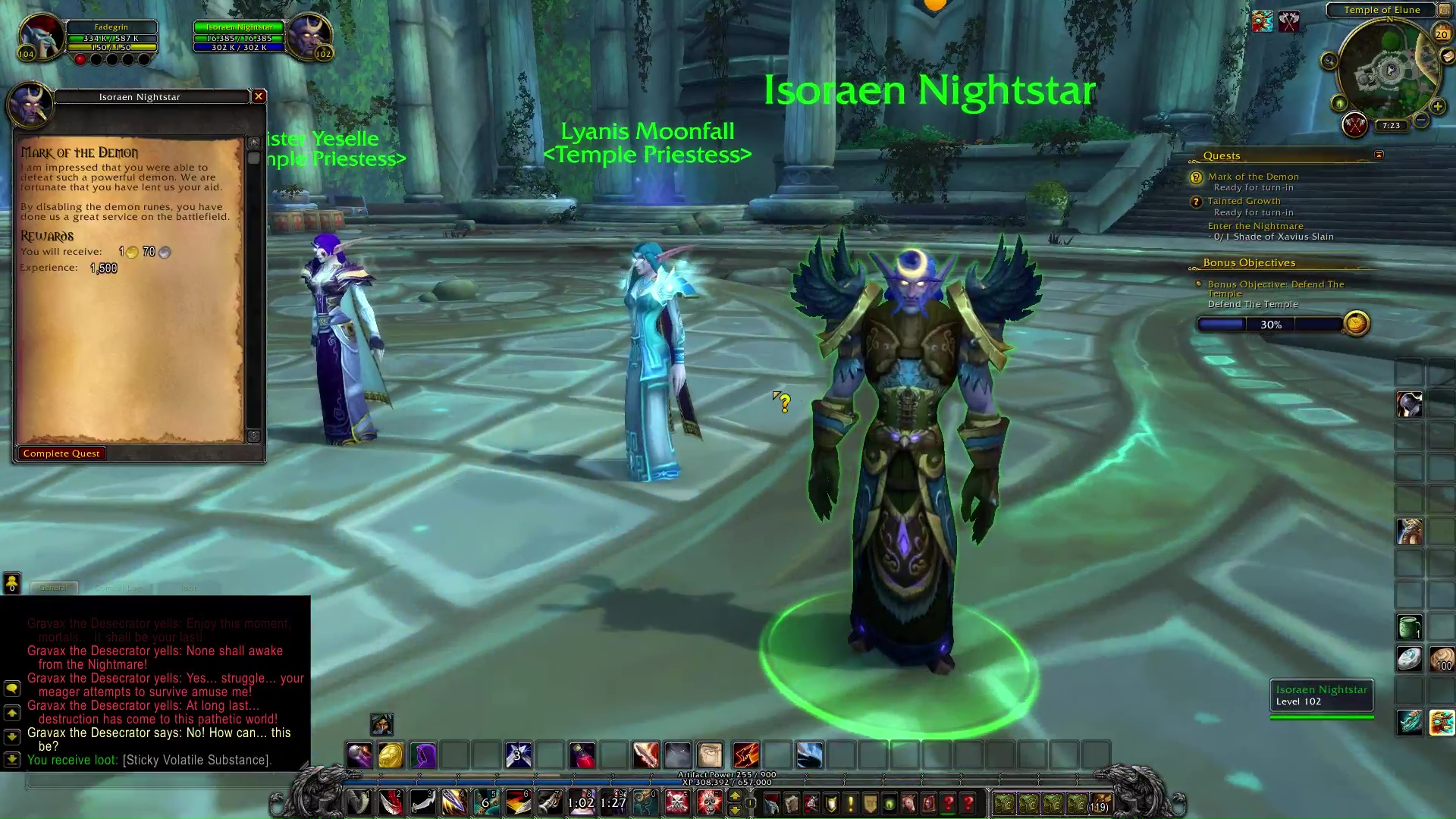 Mark of the Demon