Thaon Moonclaw: Xandris has been slain, but there are others that must be dealt with if my grove is to be saved. During the great war, Kagraxxis took great pleasure in corrupting the lands he once called home. Were it not for the foolish mercy of my fellow druids, I would have slain him myself. Find the demon and bring justice upon him. I must entrust this task to you alone, for I sense an even darker presence here… one that requires my personal attention.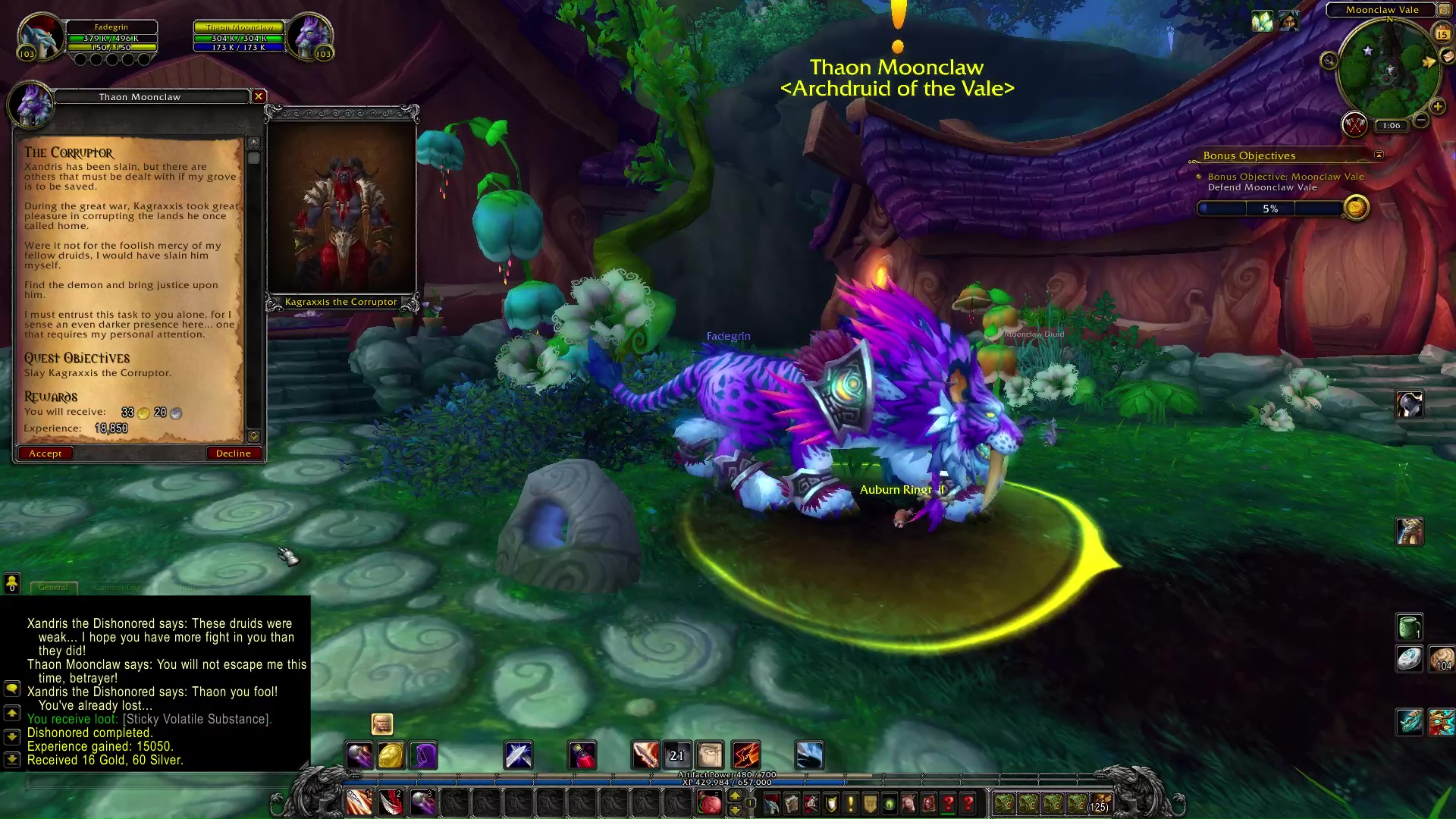 Quest Objectives
Slay Kagraxxis the Corruptor.
Intermission
Thaon Moonclaw: Find me when Kagraxxis has been slain! I sense an even darker presence here…
Enter Moonclaw Cavern: 1/1
Evelle Nightwhisper: You need to get me out of this cage! We're in more danger than you suspect!
Kagraxxis the Corruptor: Soon, this wretched forest will be bathed in darkness! You think you've won?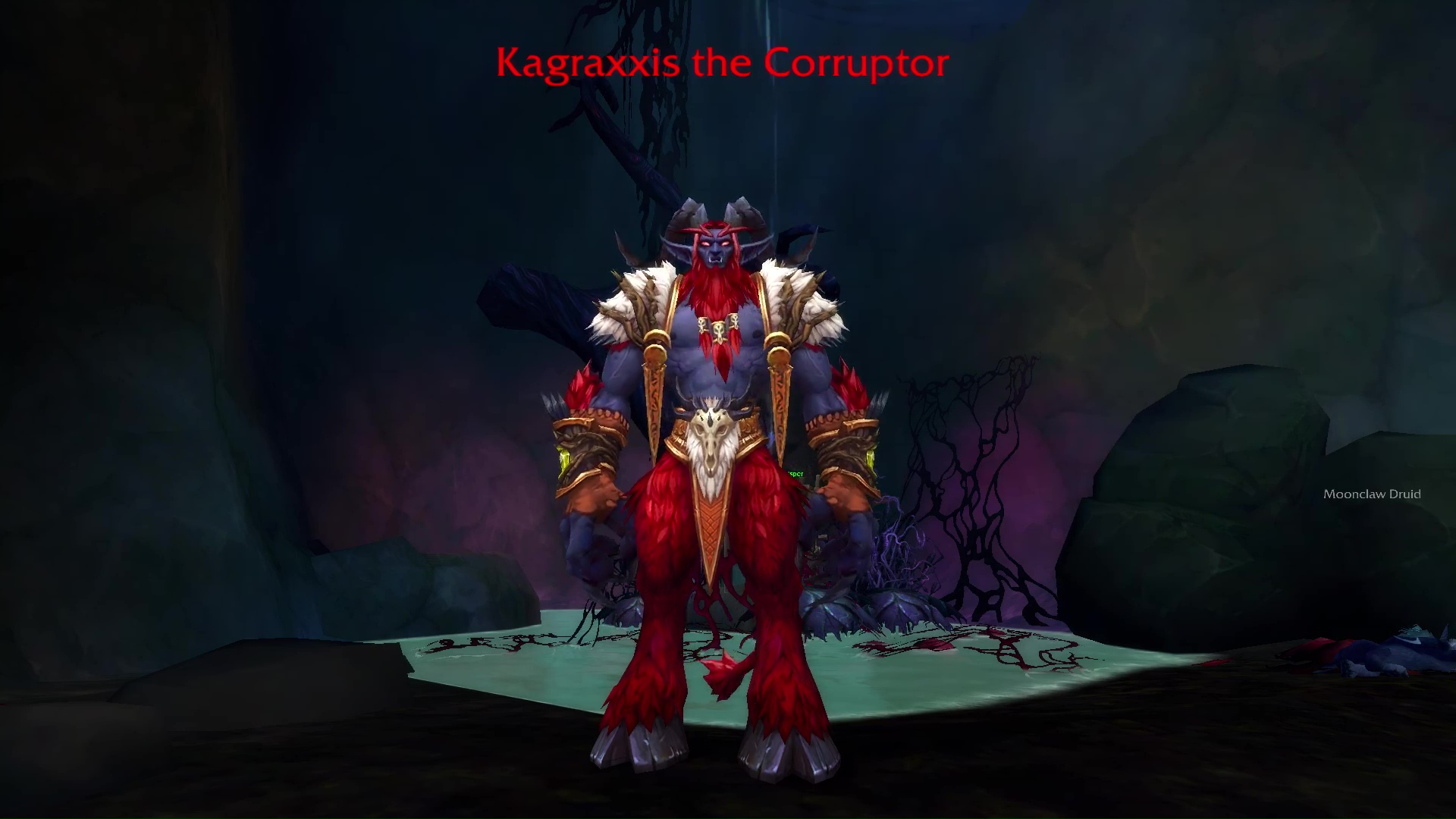 Completion
Evelle Nightwhisper: You have my thanks, (class). If not for your arrival I would have surely perished here.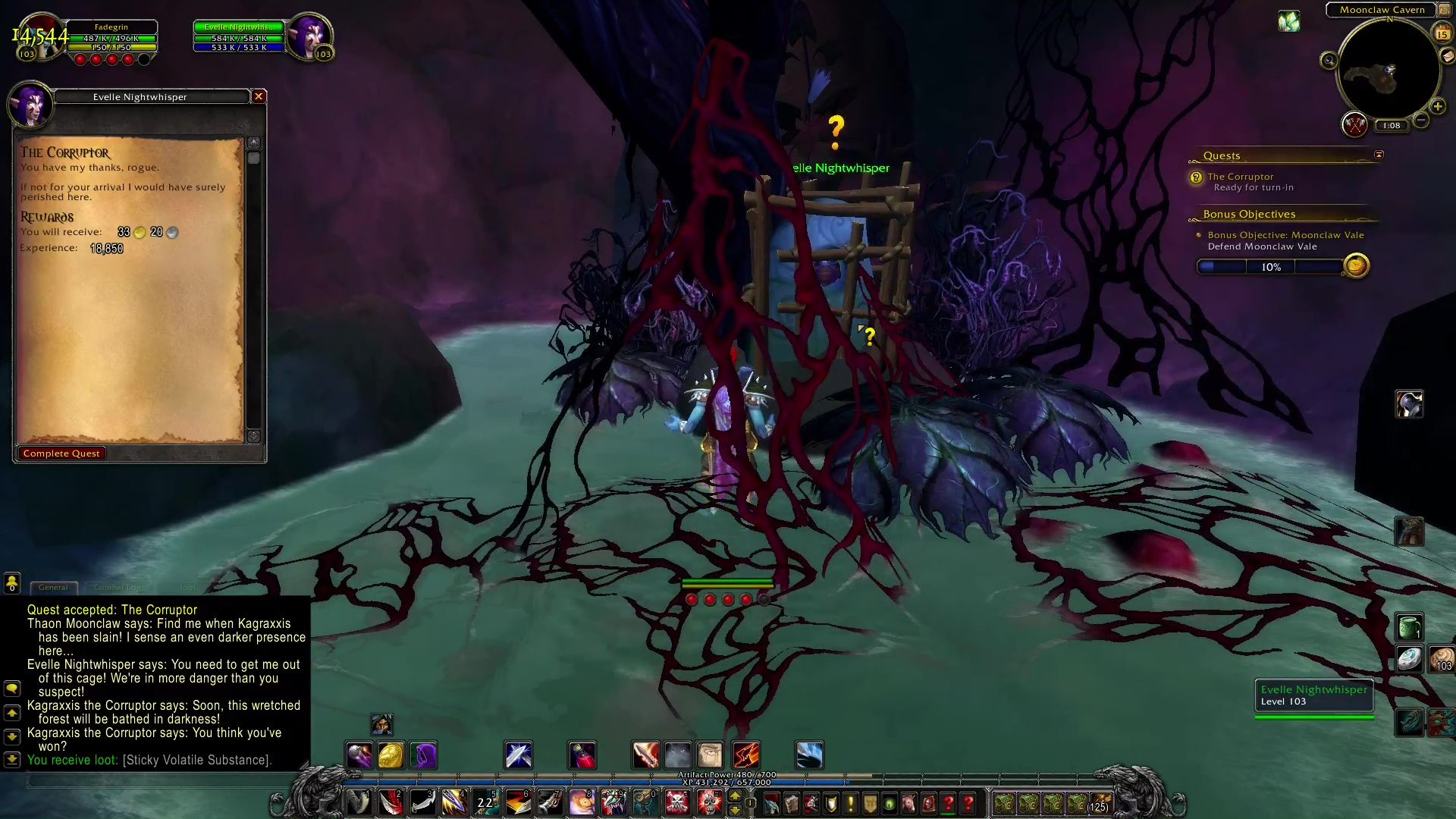 The Corruptor