Tyrande Whisperwind: Malfurion, my love… In vision I saw him, enraged and then distressed, and now lost beyond my mind's reach. You're coming with me, (race). If he succumbs to the horrors that have befallen this land I shall hold you personally accountable! Now gather your wits and follow me!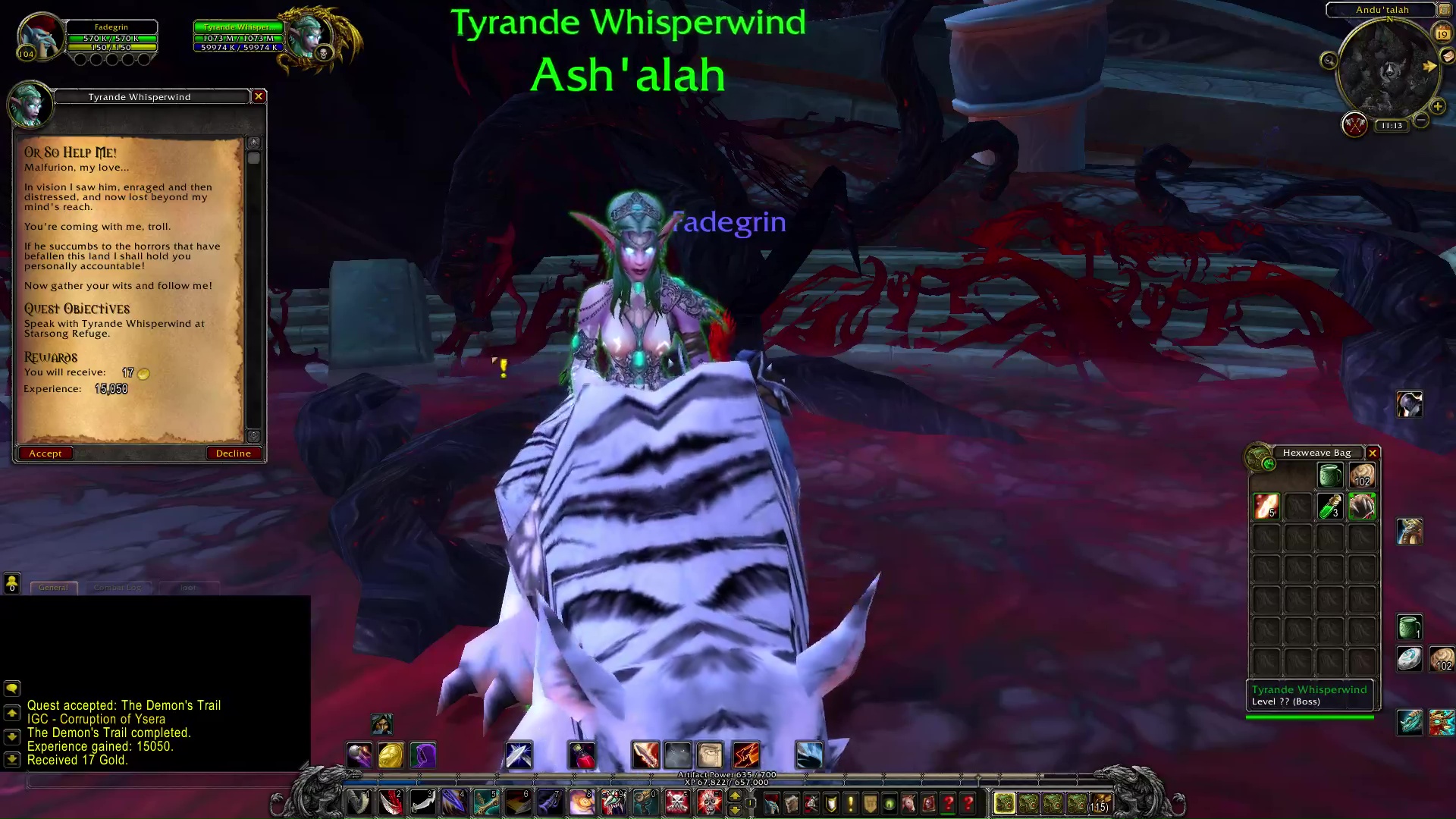 Quest Objectives
Speak with Tyrande Whisperwind at Starsong Refuge.
Completion
Tyrande Whisperwind: Pray my husband makes it through this alive, (race).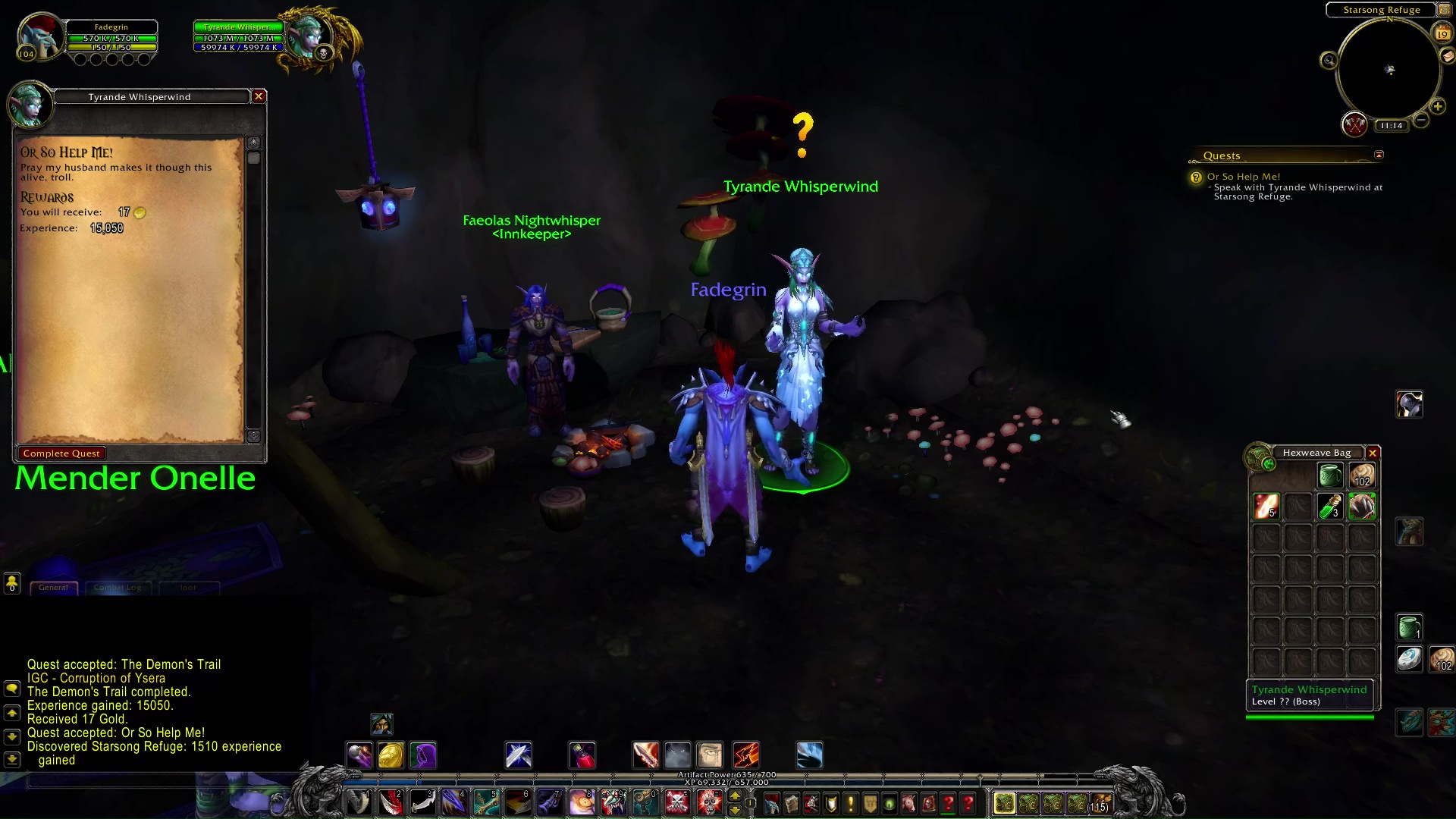 Or So Help Me!