Elothir: (Name), my friend? I will muster all the strength that remains in me to locate Malfurion. I only wish I could aid you in his rescue. Might I call upon you for one last favor? An age-old friend, Varethos, has fallen to the nightmare's torment. We once worked in unison to protect this land. His close ties to the land brought him low in this dark hour. As with all who suffer this fate, there is no restoring him. Please, friend, bring him peace.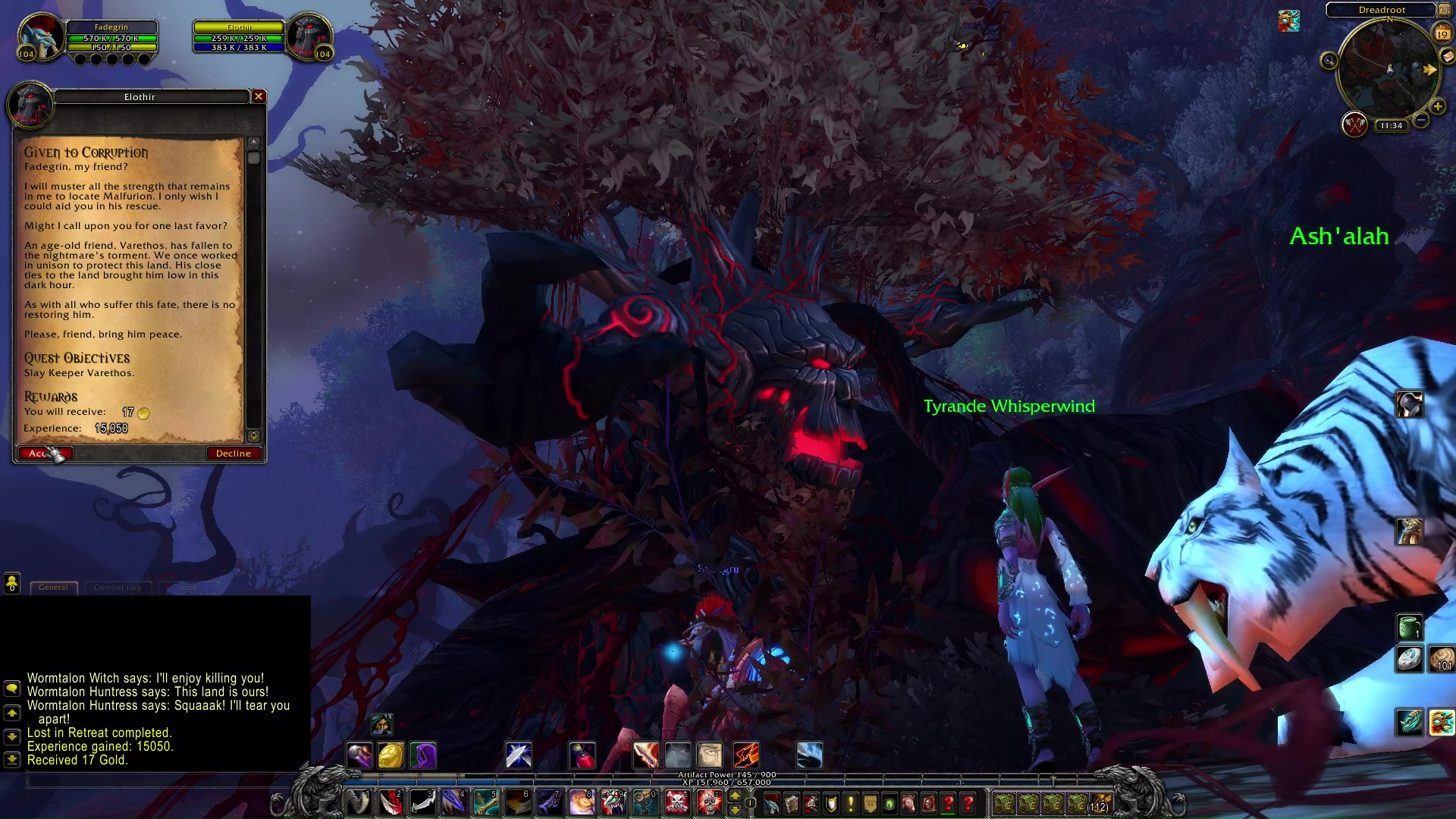 Quest Objectives
Slay Keeper Varethos.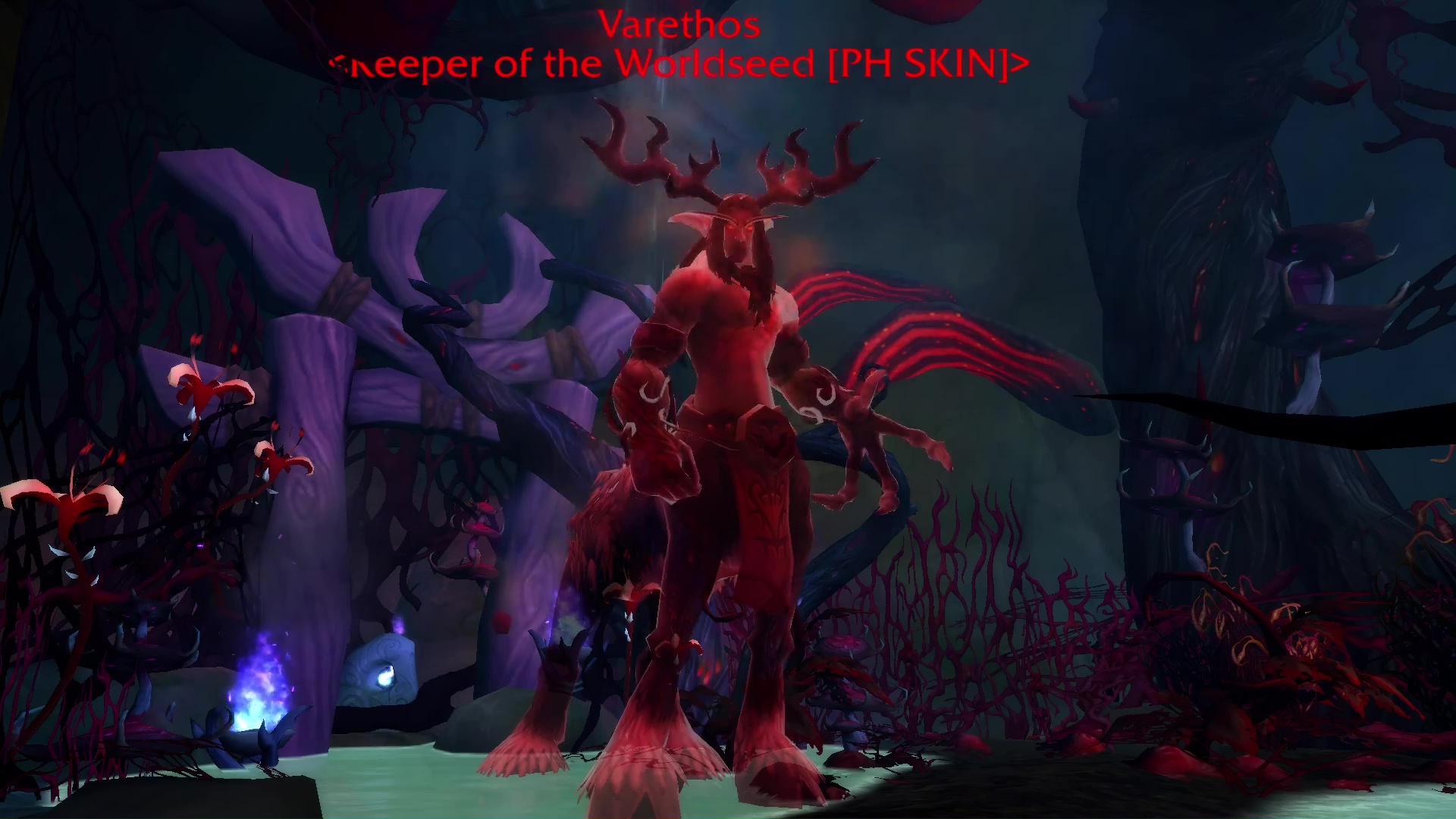 Intermission
Tyrande Whisperwind: I will petition Elune. The Nightmare taint cannot be removed… but perhaps we can hold it back.
Elothir: Long enough… to seek him out… "Elothir groans" The forest speaks… I can almost understand…
Tyrande Whisperwind: Hold yourself on the edge of madness, Elothir! Mother moon will carry you as long as she can.
Varethos: You truly think you can resist the master. Poor, deluded creature. No! I must… corrupt the worldseed…
Completion
Elothir: My sight fades, but I am glad that he rests.
Given to Corruption