Rylissa Bearsong: Now, we must focus our efforts on waking Archdruid Steelclaw. She and our druid brethren slumber in the barrow dens to the south. With the furbolgs quelled, we can pass safely to the entrance. Go and awaken the Archdruid. I pray to Elune that we are not too late.
Quests Objectives
Awaken the Archdruid of the Claw.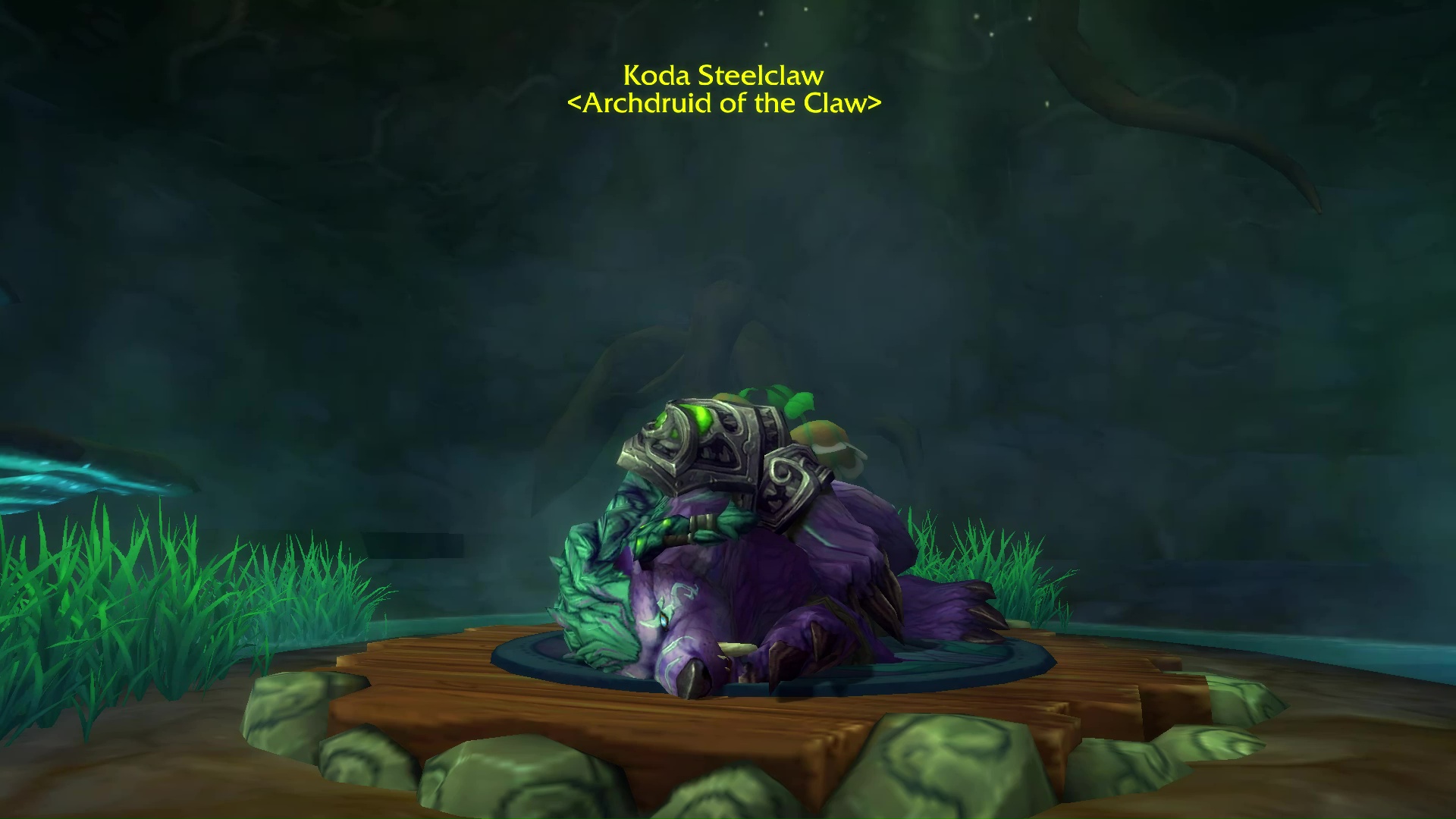 Intermission
Rylissa Bearsong: We'll tend to the wounded up here. Go quickly. Wake the Archdruid.
Completion
(The Archdruid's deep, shallow breaths rumble across the chamber.)
Koda Steelclaw: The Dream was clouded with such darkness…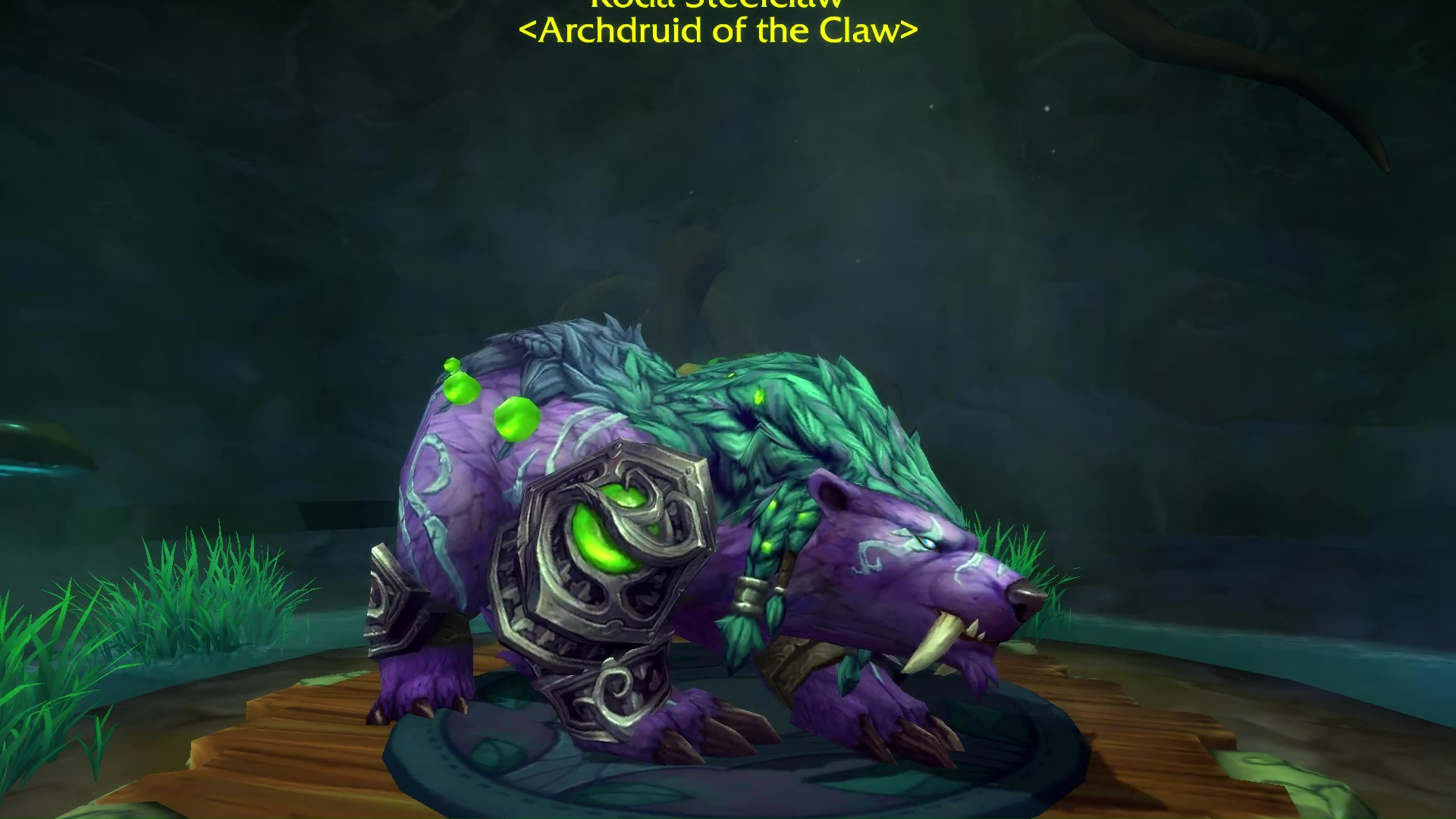 Awakening the Archdruid