The Activision Blizzard Q3 2015 financial results conference call will be held after the close of the market on Tuesday, November 3, 2015 at 1:30 p.m. Pacific Time (4:30 p.m. Eastern Time)
Shortly after, on November 6th, Activision Blizzard will host an Investor Day at BlizzCon 2015. This strategic move integrates Activision Blizzard executives and investors under the same roof where Blizzard will hold the biggest BlizzCon in terms of simultaneous games covered through panels including new Diablo III: Reaper of Souls content, World of Warcraft: Legion, Overwatch, StarCraft II: Legacy of the Void, Heroes of the Storm new battlegrounds and heroes; and a new Hearthstone adventure. In addition, Duncan Jones and Legendary will reveal the Warcraft movie trailer.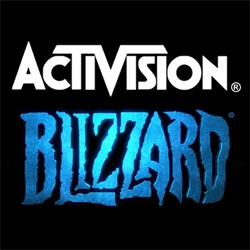 Activision Blizzard, Inc. (Nasdaq: ATVI) today announced that it will host the Company's Investor Day on November 6, 2015 at Blizzard Entertainment's BlizzCon® event, at the Anaheim Convention Center in Anaheim, CA , from 8:30 AM to 10:30 AM PT , followed by the BlizzCon opening ceremony which begins at 11:00 AM PT . Chief Executive Officer Bobby Kotick and members of Activision Blizzard's senior management team will provide an in-depth review of Activision Blizzard's business, current and future initiatives and long-term opportunities.
Presentations by senior management and a question-and-answer session will be webcast live beginning at 8:30 AM PT on the events and presentations section of the Company's investor relations website. A replay of the event will also be available. The schedule of events for BlizzCon is available here.