Elothir: Now that my grove is safe, I can turn my attention to the threat you speak of. To hear of Cenarius' plight is disturbing indeed. Tell Malfurion that I shall meet him at the Grove.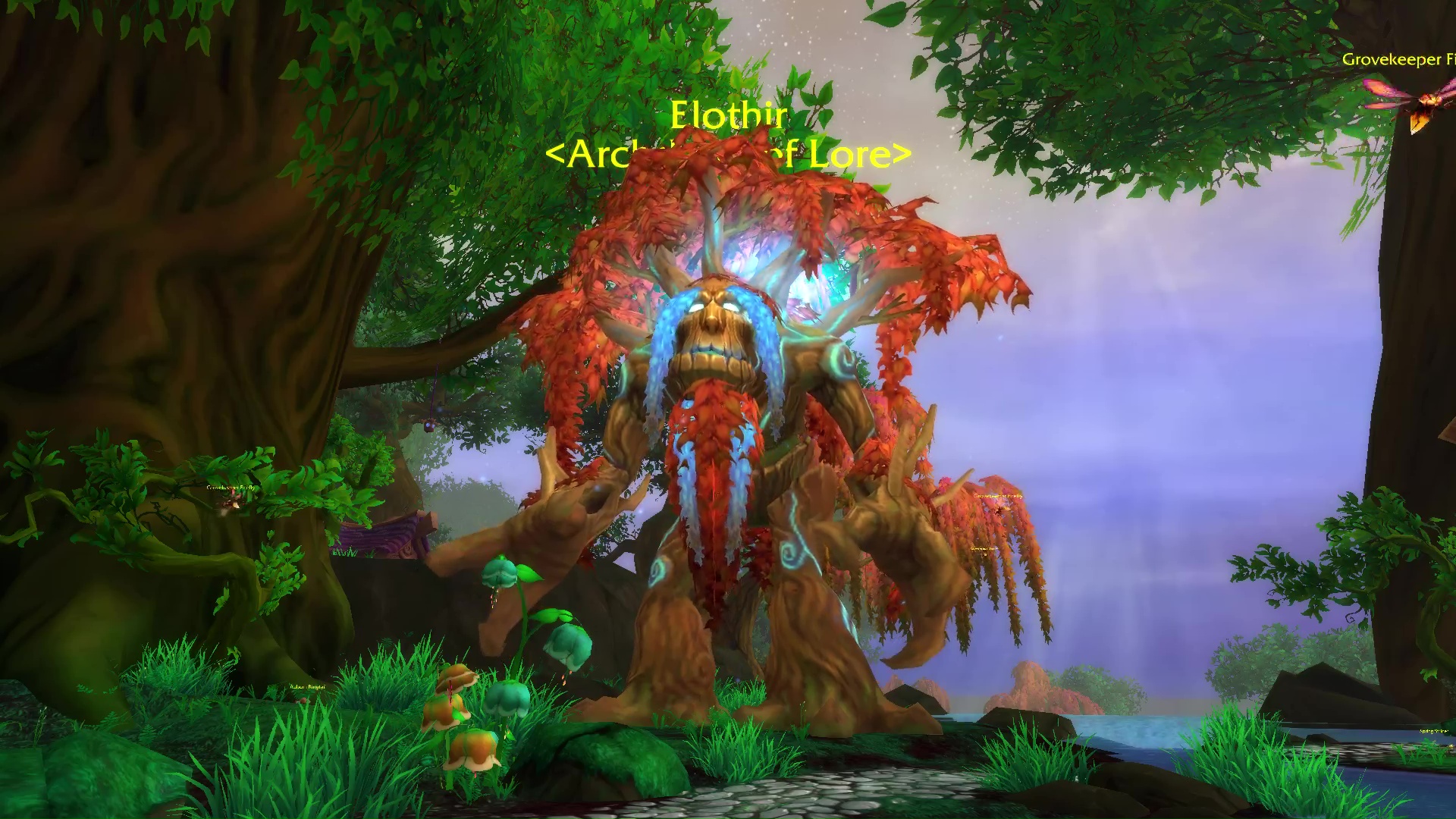 Quest Objectives
Return to Malfurion Stormrage at the Grove of Cenarius in Val'sharah.
Completion
Malfurion Stormrage: Wonderful. The Archdruids have already assembled.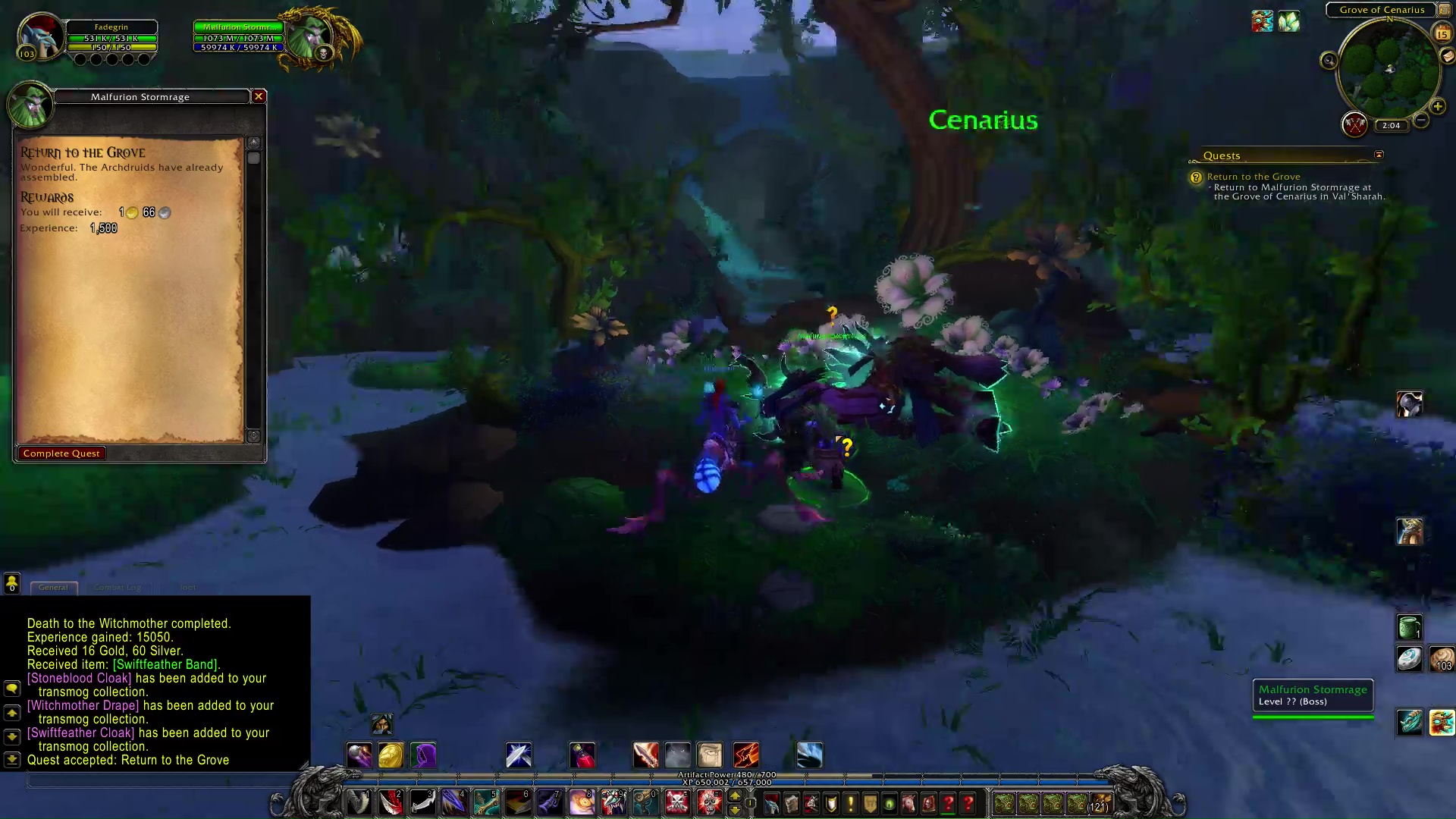 Return to the Grove