Commander Jarod Shadowsong: Since Maiev chased after Gul'dan at the Vault of the Wardens, her sisters among the Wardens have been searching far and wide for her whereabouts. With so few Wardens remaining, I volunteered to join the search. I hope I will find sign of her within Black Rook Hold. The fortress will be well guarded, and I will need help to break through. Help me find her, and I will reward you handsomely.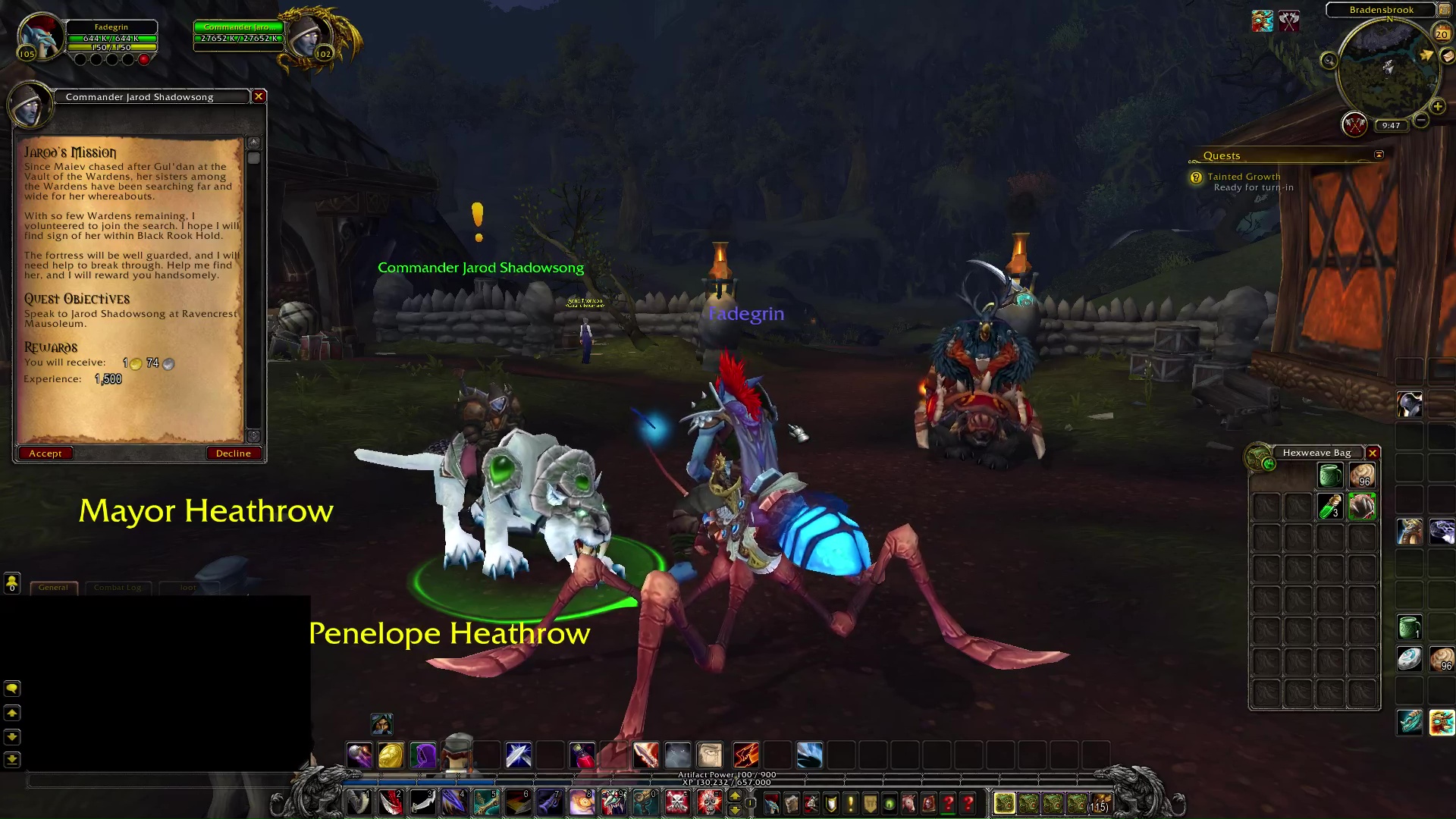 Quest Objectives
Speak to Jarod Shadowsong at Ravencrest Mausoleum.
Intermission
Commander Jarod Shadowsong: Finish your business here, then meet me in the keep.
NOTE: Tricky location. Jarod won't be where the map says he is. At least not where you might think. He's at that spot, but underground inside the Mausoleum. This is the entrance: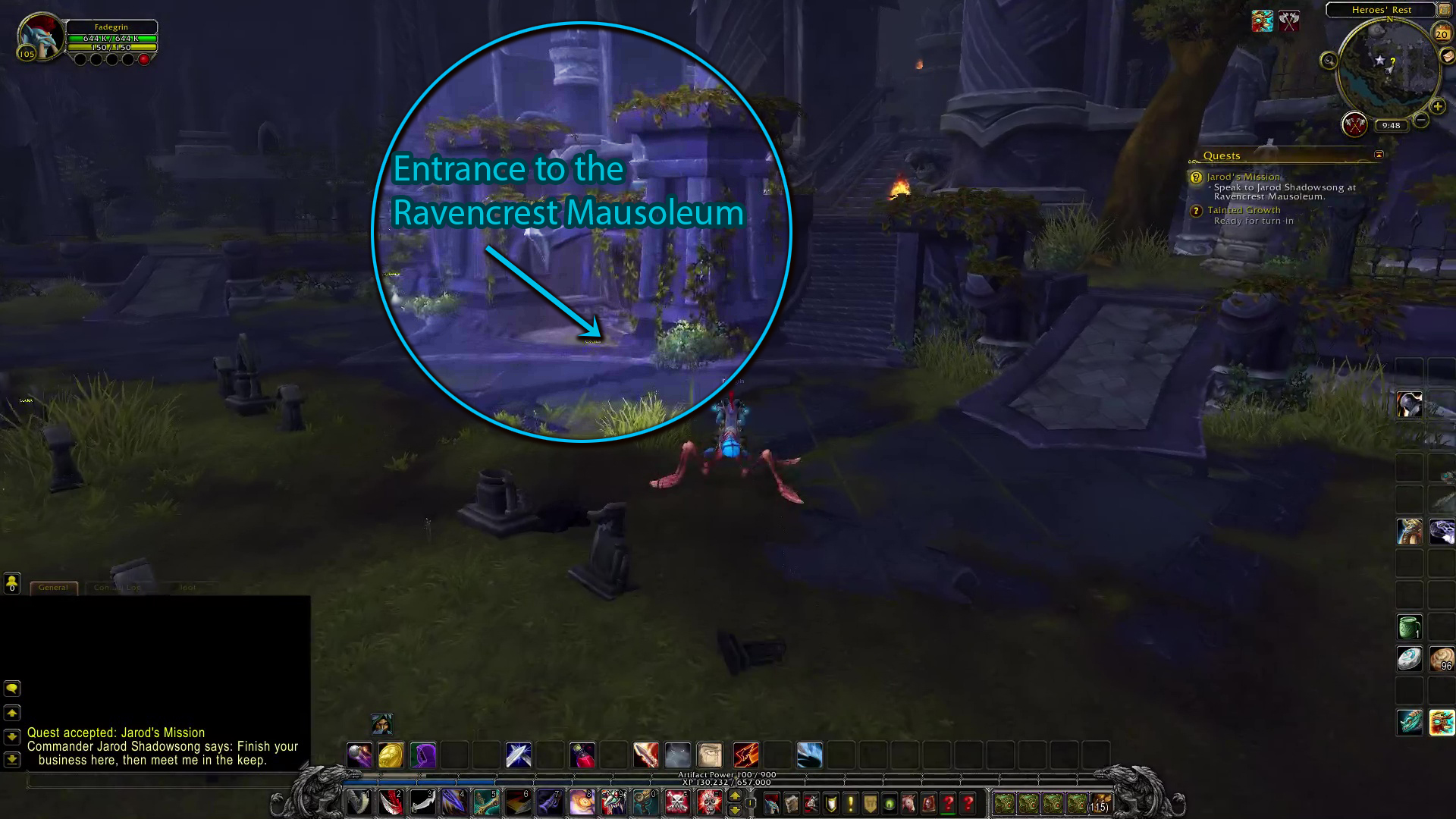 Commander Jarod Shadowsong: It is just as I feared. Lord Ravencrest's remains are gone.
Commander Jarod Shadowsong: Sira and the other Wardens are doing everything they can to find Maiev. The attack on the Vault of the Wardens was devastating. Of hundreds, only a handful survived. But the Wardens are tough as steel. They will survive.
(How did you and your sister get separated?)
Commander Jarod Shadowsong: Maiev and I chose very different paths in life. Not long after the Legion's first defeat on Azeroth, she dedicated her life to the pursuit of justice. Some would say she's gone too far in that pursuit at times.
(What did she do?)
Commander Jarod Shadowsong: She murdered innocents, hoping to sever our people's ties with the Alliance. Still, I couldn't bring myself to kill her. At first I thought that I'd been weak — that love had left me unable to do what was necessary.
(So why are you trying to save her?)
Commander Jarod Shadowsong: I know my sister. She'd never commit such crimes unless she was under some foul influence. Even so, rather than investigate fully, I assumed the worst. I've been a poor brother, but there's still time for me to make things right.
(I'll help you find Maiev.)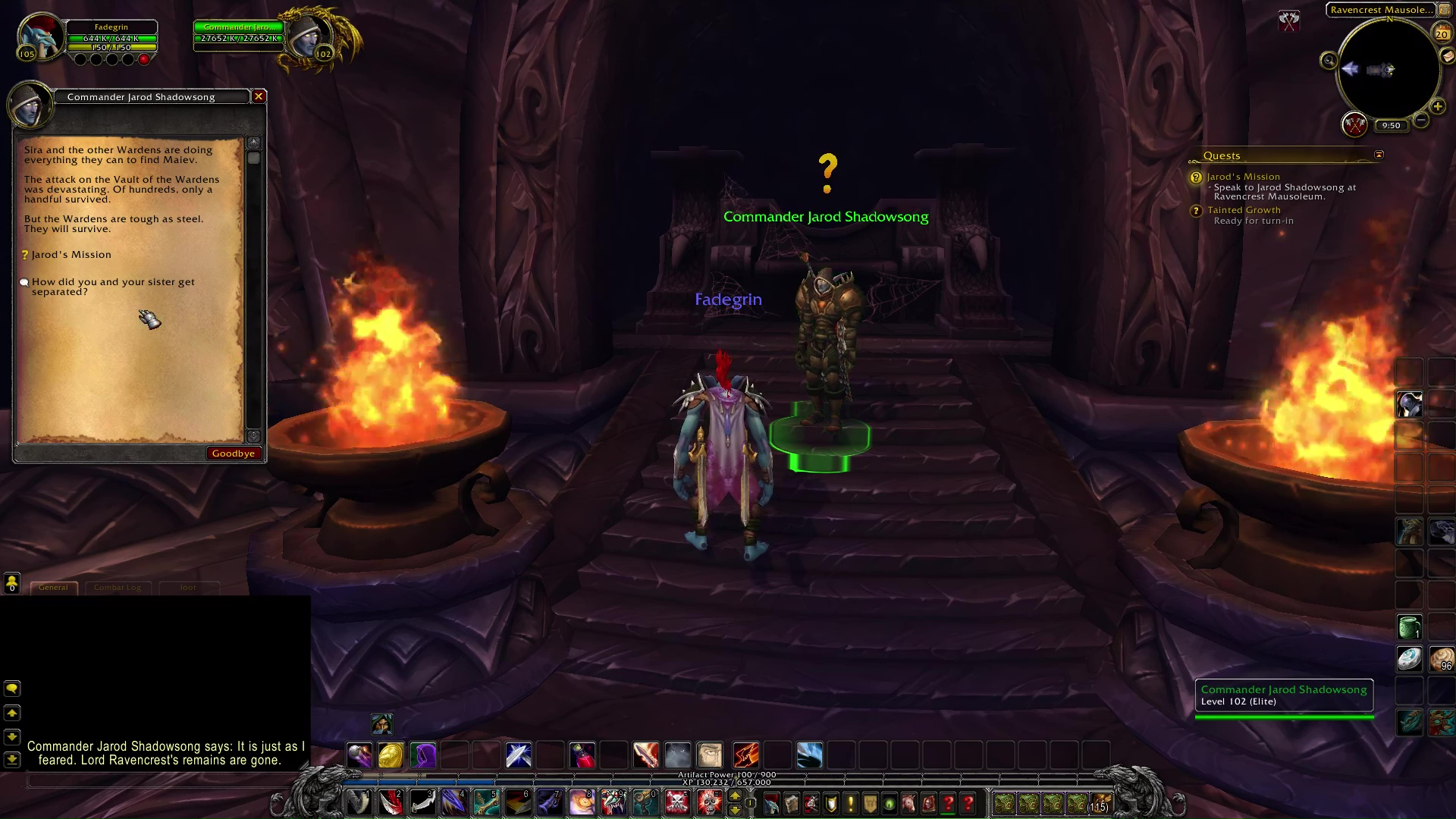 Completion
Commander Jarod Shadowsong: What does the Legion want with Ravencrest? He was dead and buried ten milennia ago.
Jarod's Mission