Archmage Khadgar: Malfurion Stormrage managed to make landfall in Val'Sharah and has already taken care of things there. It seems our fortune is finally turning around! He's waiting for you as we speak in Lotlathil. Life is so magical when everything goes according to plan.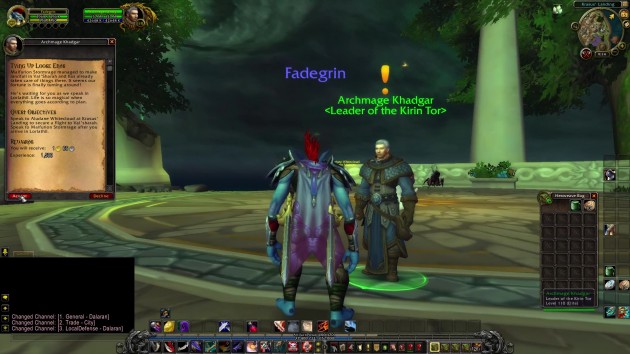 Quest Objectives
Speak to Aludane Whitecloud at Krasus' Landing to secure a flight to Val'Sharah. Speak to Malfurion Stormrage after you arrive in Lorlathil.
Intermission
Aludane Whitecloud: I have just the beast for this special task.
Completion
Malfurion Stormrage: Elune-Adore, (name).
Tying Up Loose Ends