Ysera: Malfurion cannot be far. You check the summit of Andu'talah while I continue to scour the forest. Be swift, (name). Time is of the essence!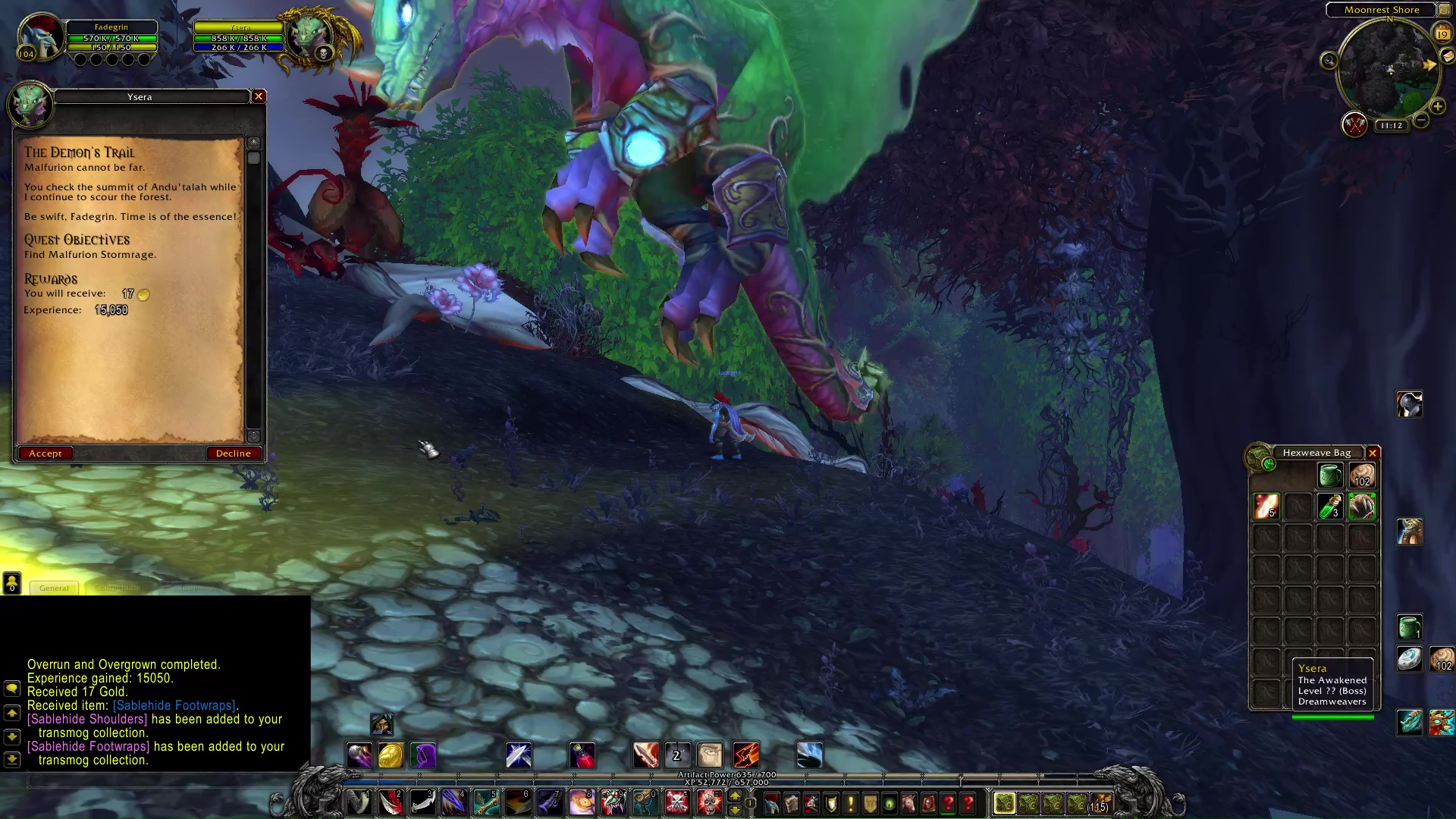 Quest Objectives
Find Malfurion Stormrage.
Intermission
NOTE: In Legion (Alpha) this hasn't been implemented yet.
Malfurion Stormrage found: 1/1
IGC – Corruption of Ysera. (in-game cinematic)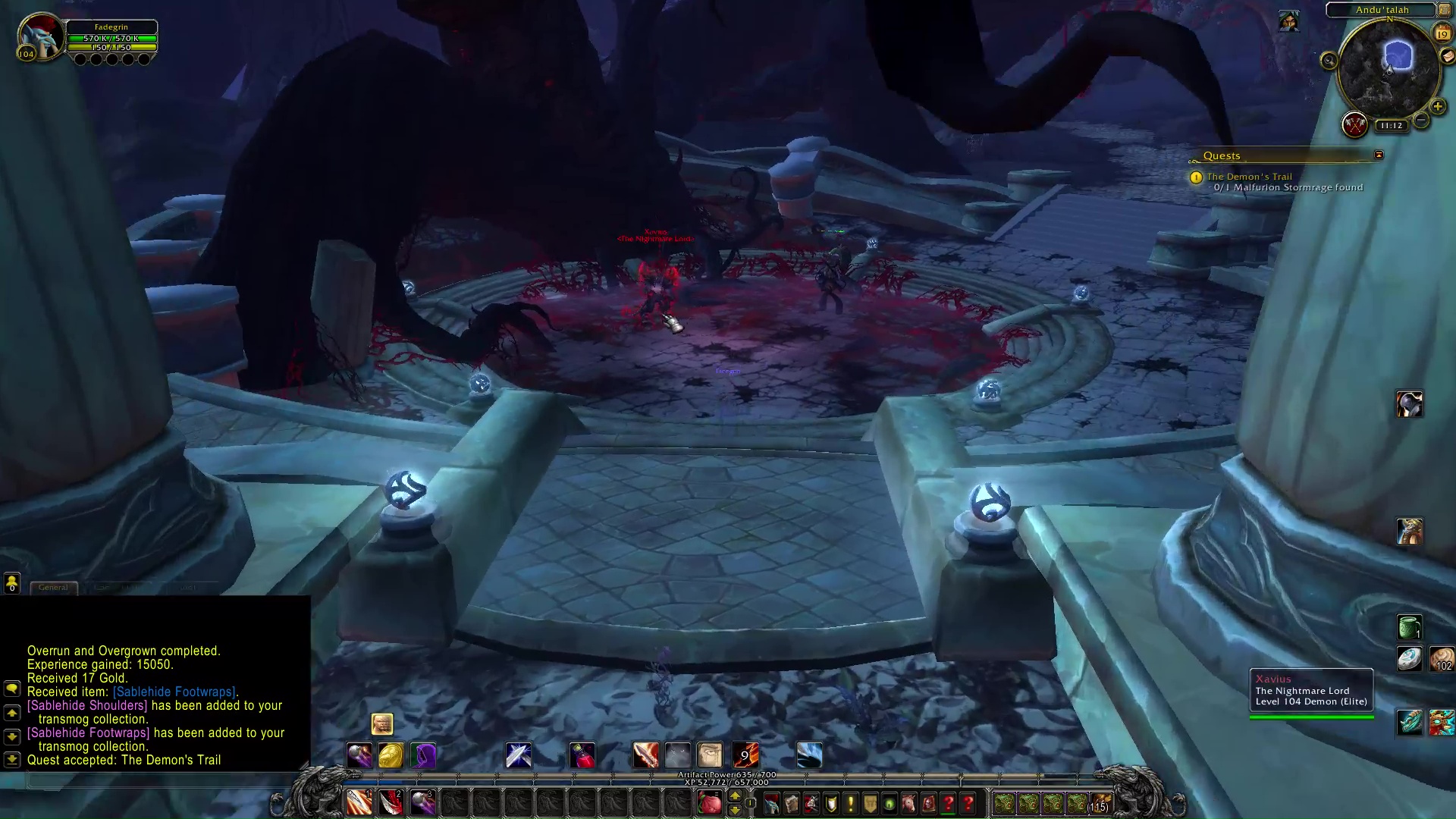 Completion
Tyrande Whisperwind: My husband, Malfurion, where is he?!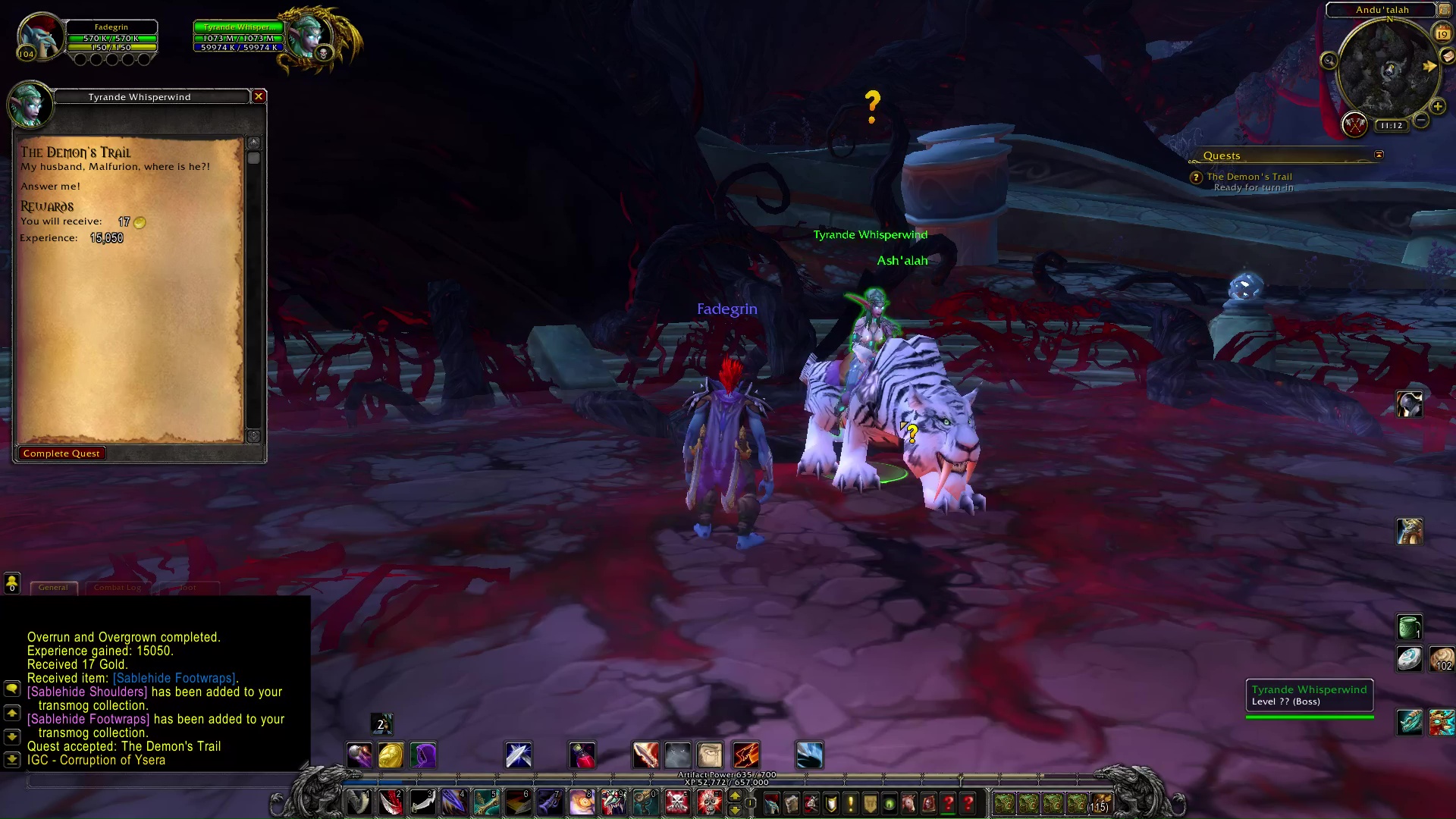 The Demon's Trail