NOTE: This item Begins a Quest. It drops from one of the Thistleleaf sprites in Lunarwing Shallows.
Lunarwing Egg: (It is unclear why the Thistleleaf are collecting the Lunarwing eggs, but it is certain that Saylanna Riverbreeze would be against it.)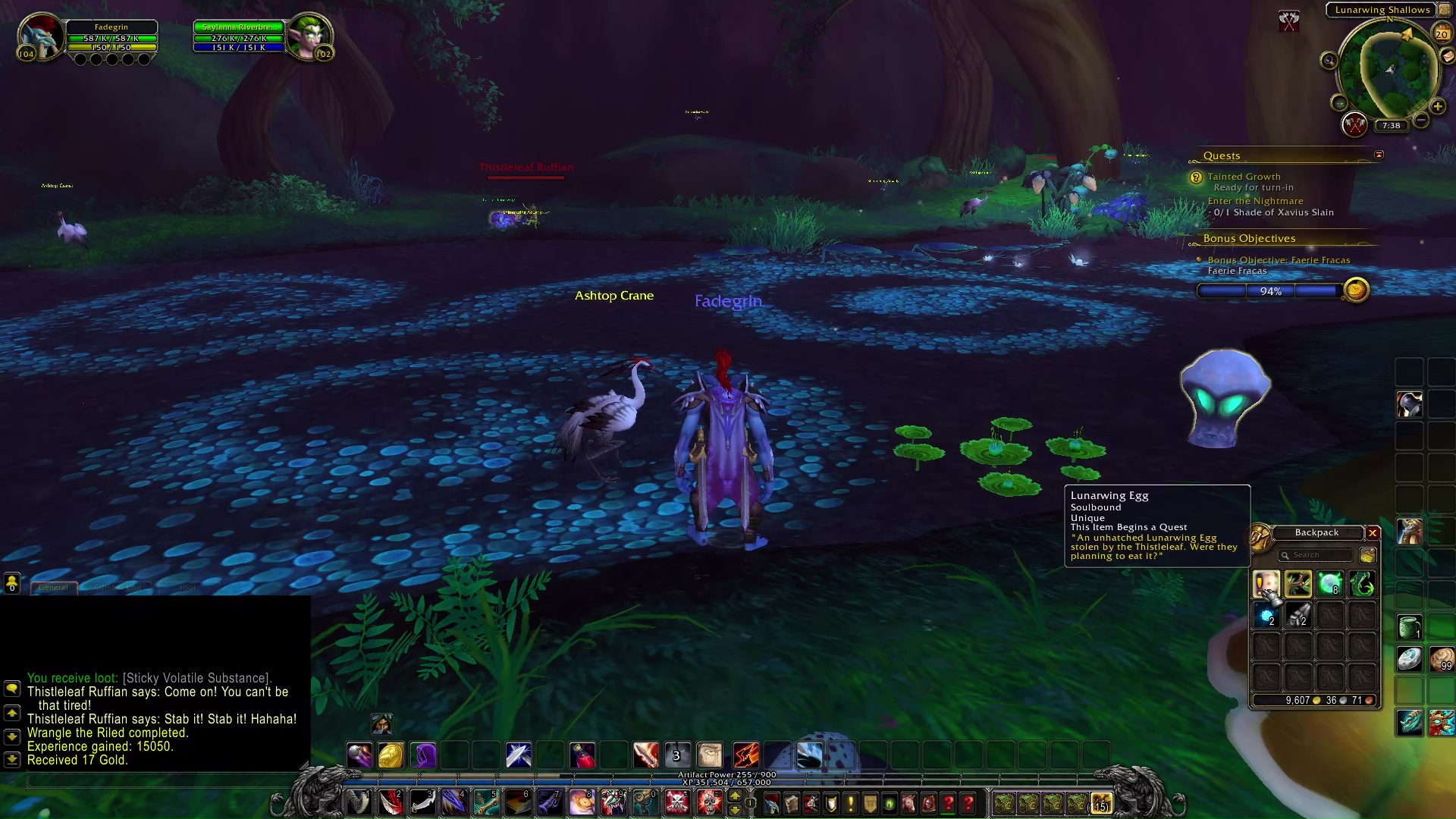 Quest Objectives
Collect 10 Lunarwing Eggs in the Lunarwing Shallows.
Intermission
NOTE: The Thistleleaf sprites drop Lunarwing Eggs, but you can also find them on the ground. Especially on the west side and east of the mini-map.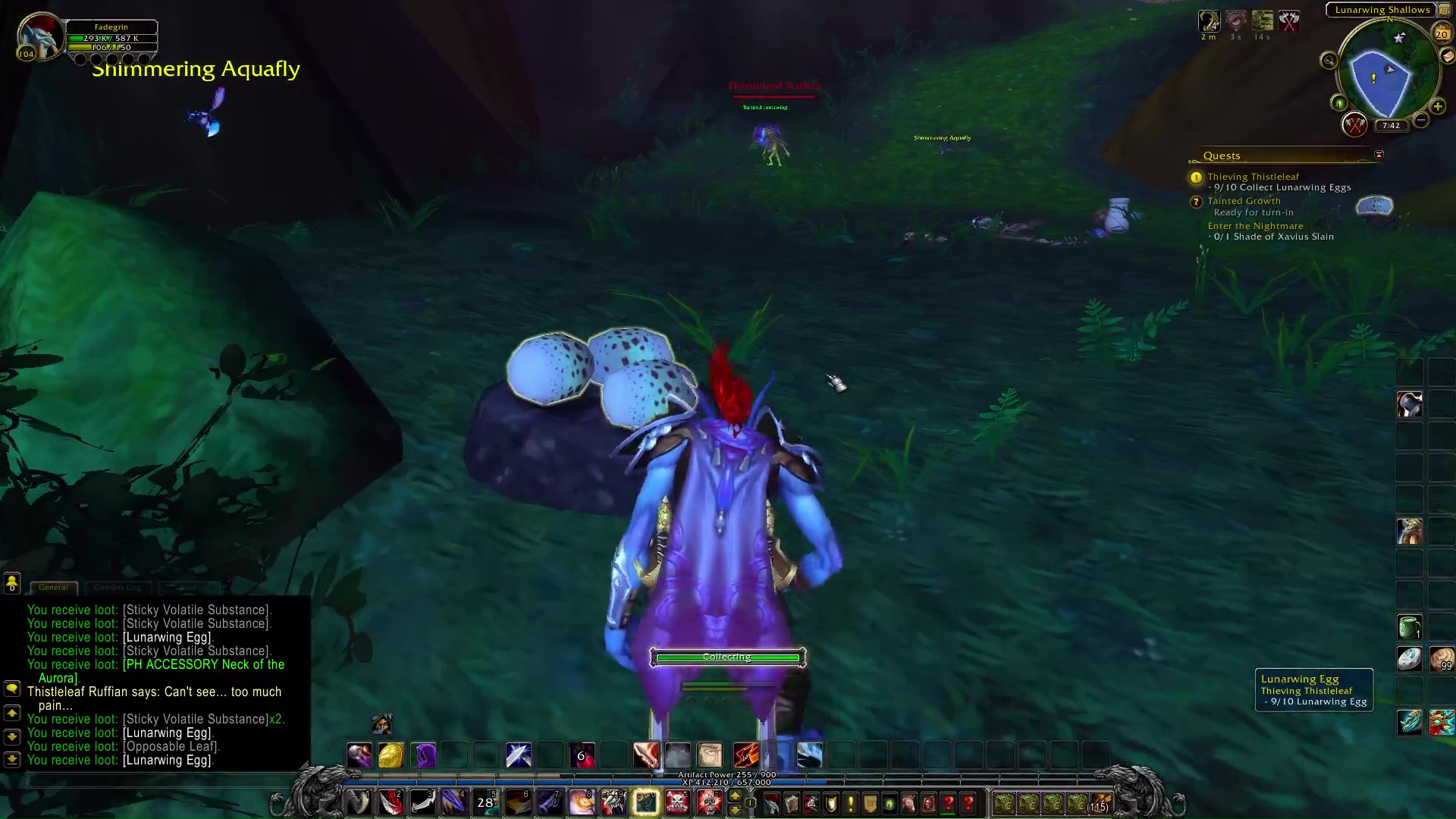 Completion
Saylanna Riverbreeze: Gather as many eggs as you can and bring them back to me. I will keep them safe. Until I can discover what is vexing the Thistleleaf, I'll have to look after the Lunarwing eggs. At least I know they will be safe.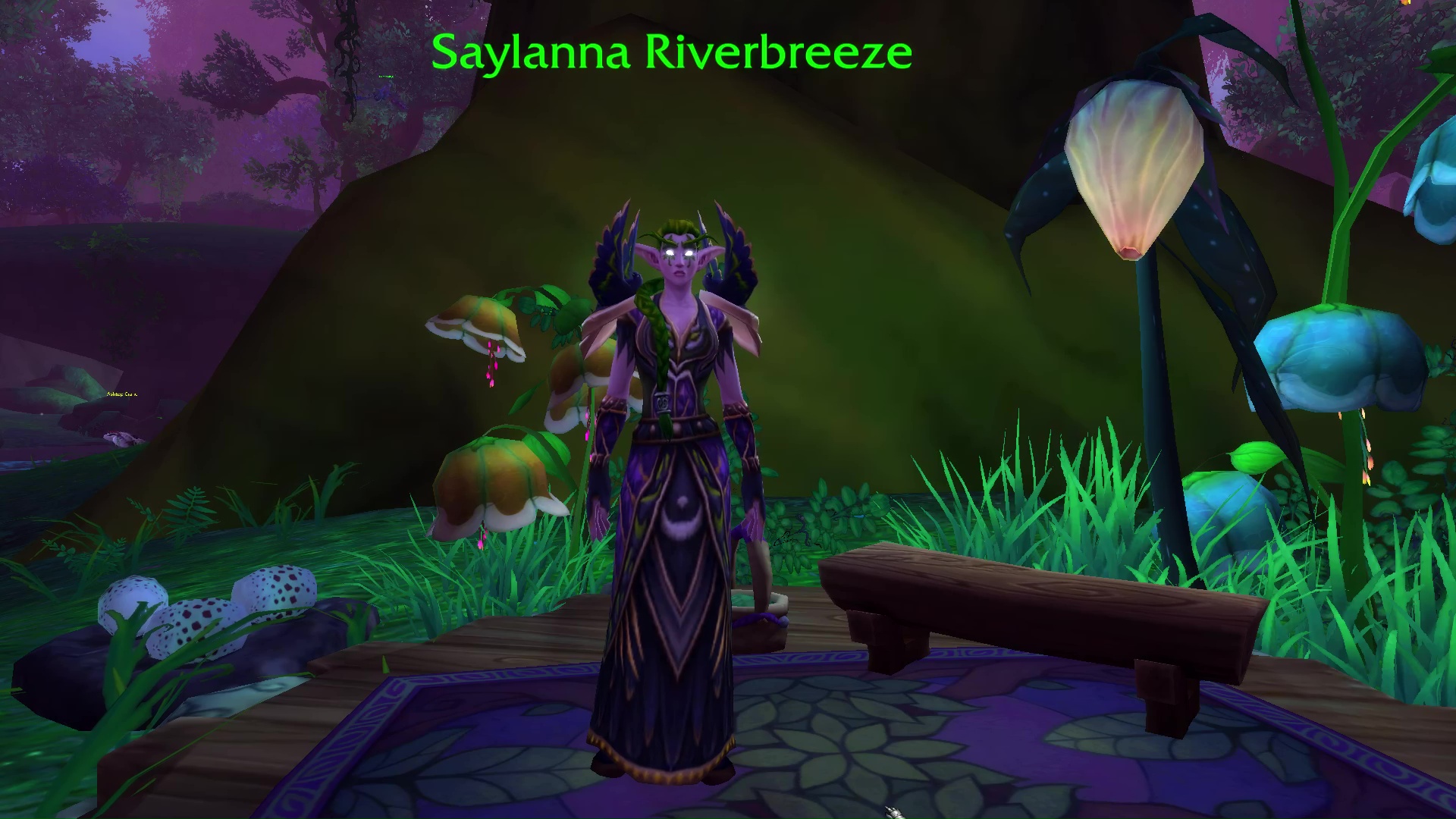 Thieving Thistleleaf