Koda Steelclaw: My druids are still caught inside the Emerald Dream, unable to awaken.
Koda Steelclaw: Malfurion Stormrage… A name I have not heard in centuries. He was teacher to many of us. If he seeks my audience, I cannot refuse. I will go to the Grove of Cenarius, but first, we must awaken the rest of my clan. They slumber with no way of waking. A mysterious force of great power is at work against us. I am still too weak from my hibernation. Please, stranger, go and free them from their dreams.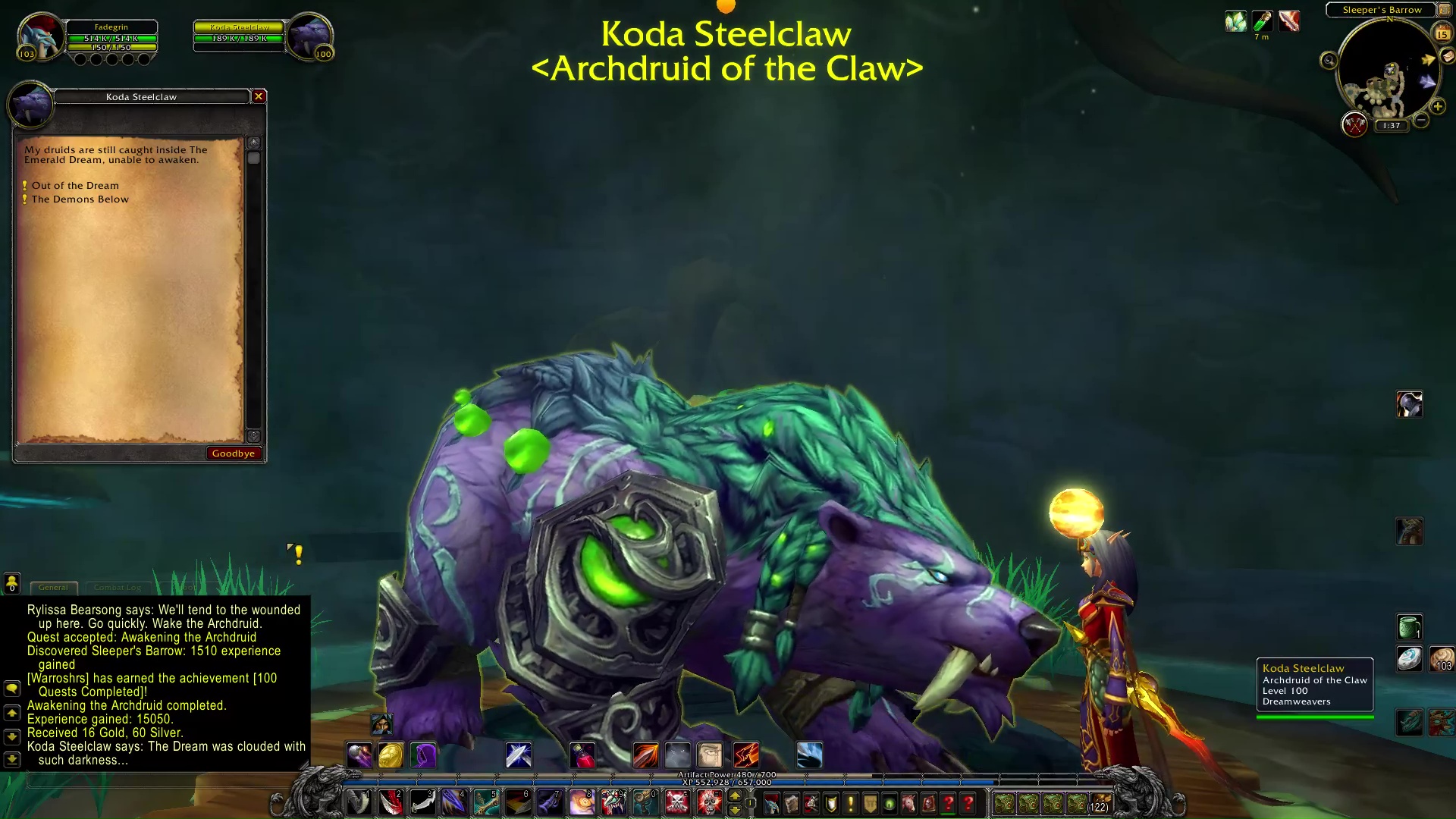 Quest Objectives
Awaken 12 Druids of the Claw.
Intermission
Druid of the Claw: I'm awake, I'm awake…
Druid of the Claw: I sensed a dark presence within the Dream.
Druid of the Claw: Is this world real? Or is the dream the actual reality?
Druid of the Claw: My dreams felt strange. I fear not all is well in the Emerald Dream.
Druid of the Claw: I wandered long and far in my dreams. So very, very far…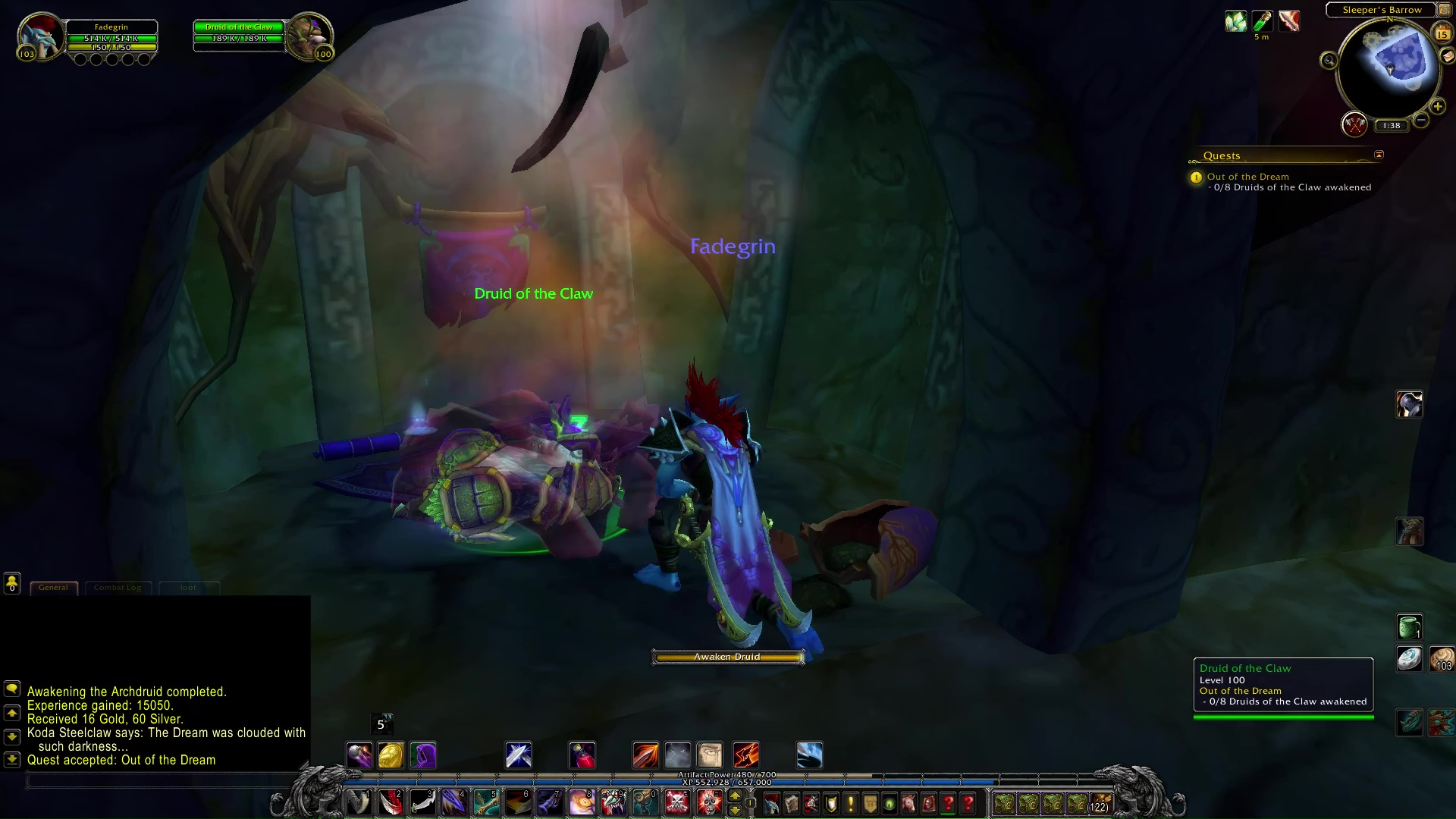 Completion
Koda Steelclaw: Well done, hero. With my brethren at my side, we will be ready to aid Malfurion.
Out of the Dream