Thaon Moonclaw: Xandris the Dishonored was among the first to betray his brethren and accept the curse of Xavius. During the great war, it was he who led the slaughter of many of my comrades. The last time I met him on the battlefield he fled. Help me to dispense justice on this foul being.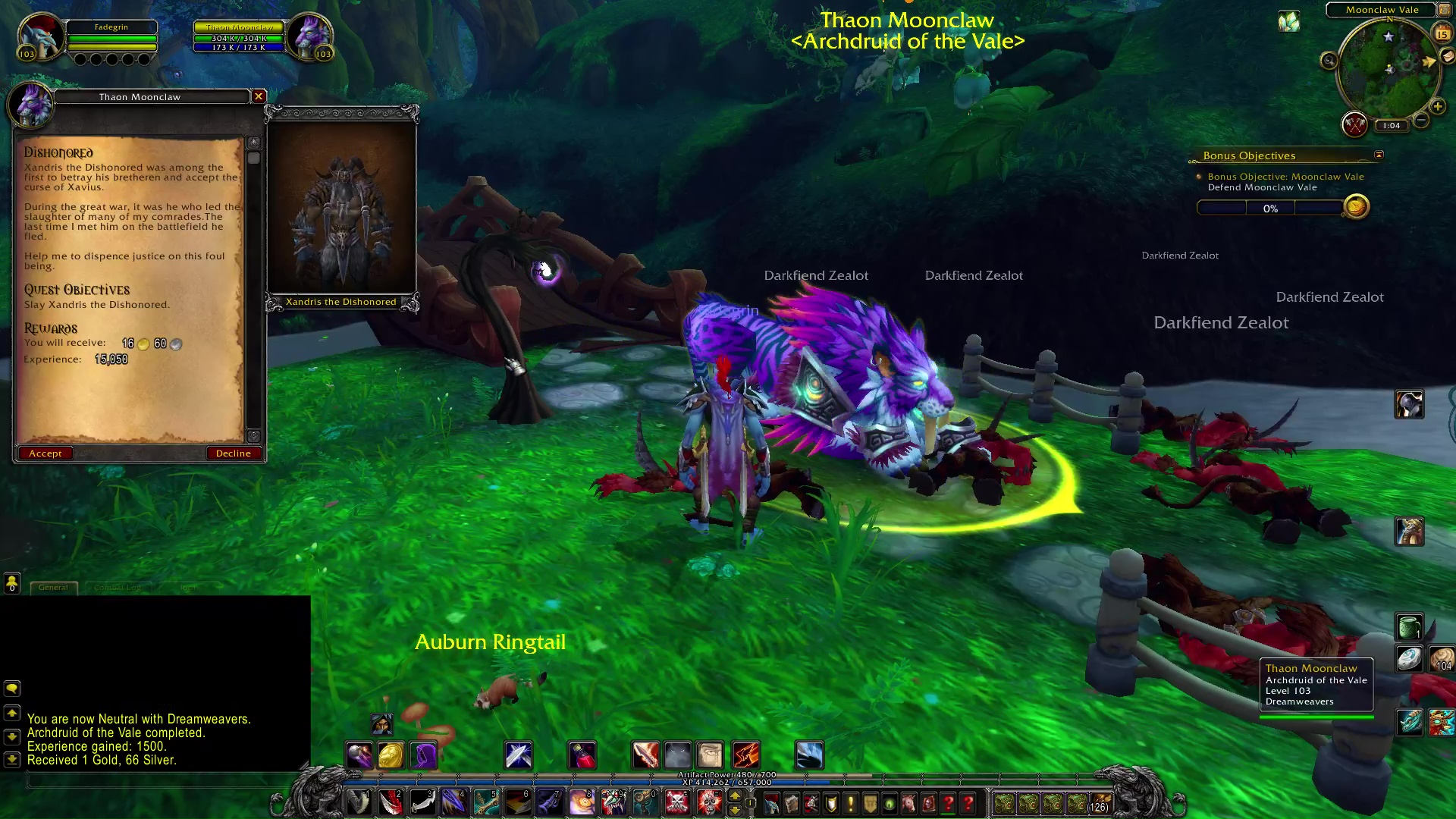 Quest Objectives
Slay Xandris the Dishonored.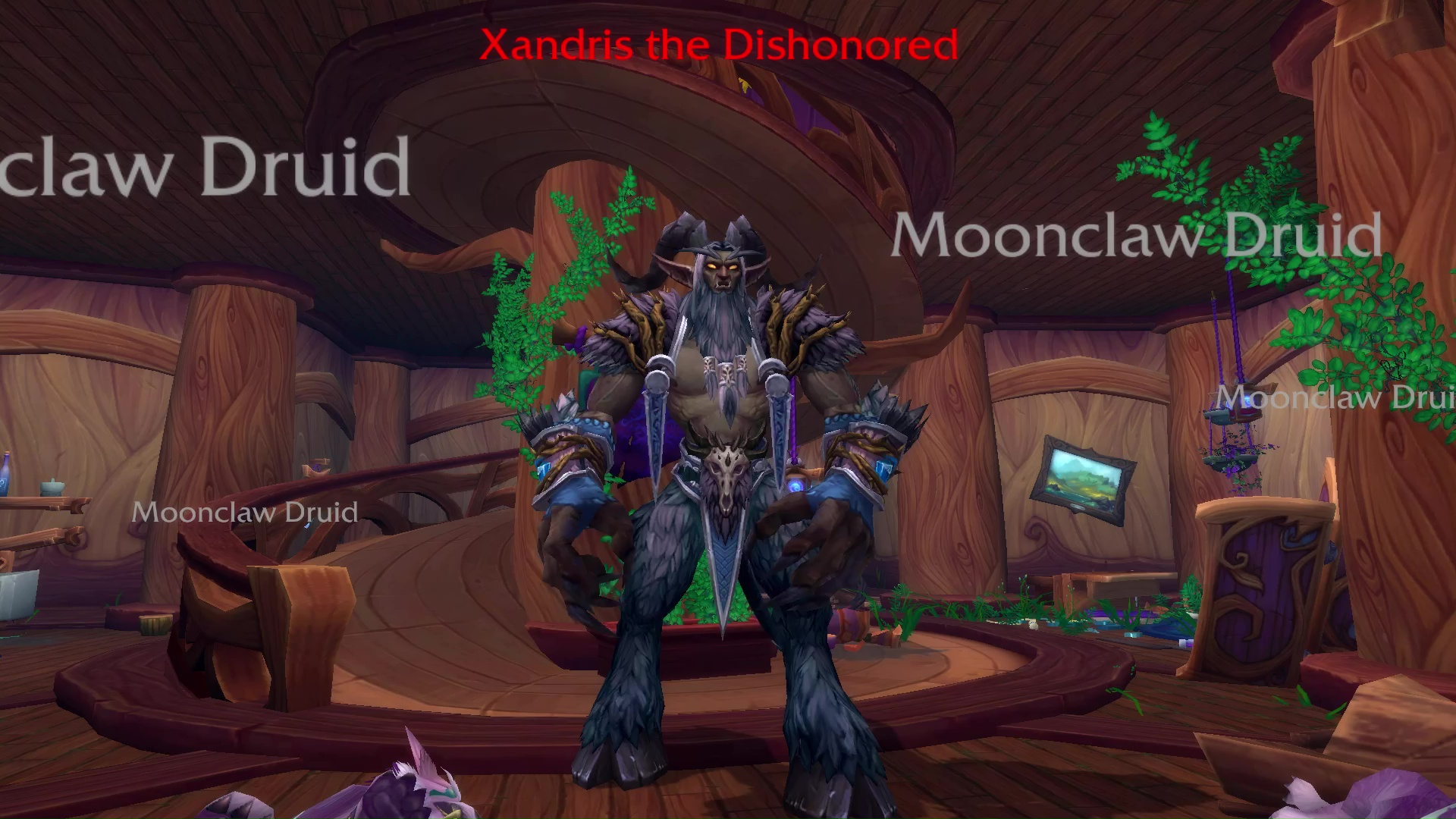 Intermission
Thaon Moonclaw: Xandris has seen his last moonrise!
Xandris the Dishonored: These druids were weak… I hope you have more fight in you than they did!
Thaon Moonclaw: You will not escape me this time, betrayer!
Xandris the Dishonored: Thaon you fool! You've already lost…
Completion
Thaon Moonclaw: Xandris has finally paid for his crimes, but his blood will not bring back the innocents he has slain. There is still much work to be done if we are to save my land.
Dishonored