Elothir: The numberless years of my life have been dedicated to learning and perfecting the arts of healing and restoration. Nothing in this world pains me more than taking a life, traveler. It is with a heavy heart that I must commission the death of Magula, the leader of the harpies that threaten this grove. May her death save the lives of more noble beings.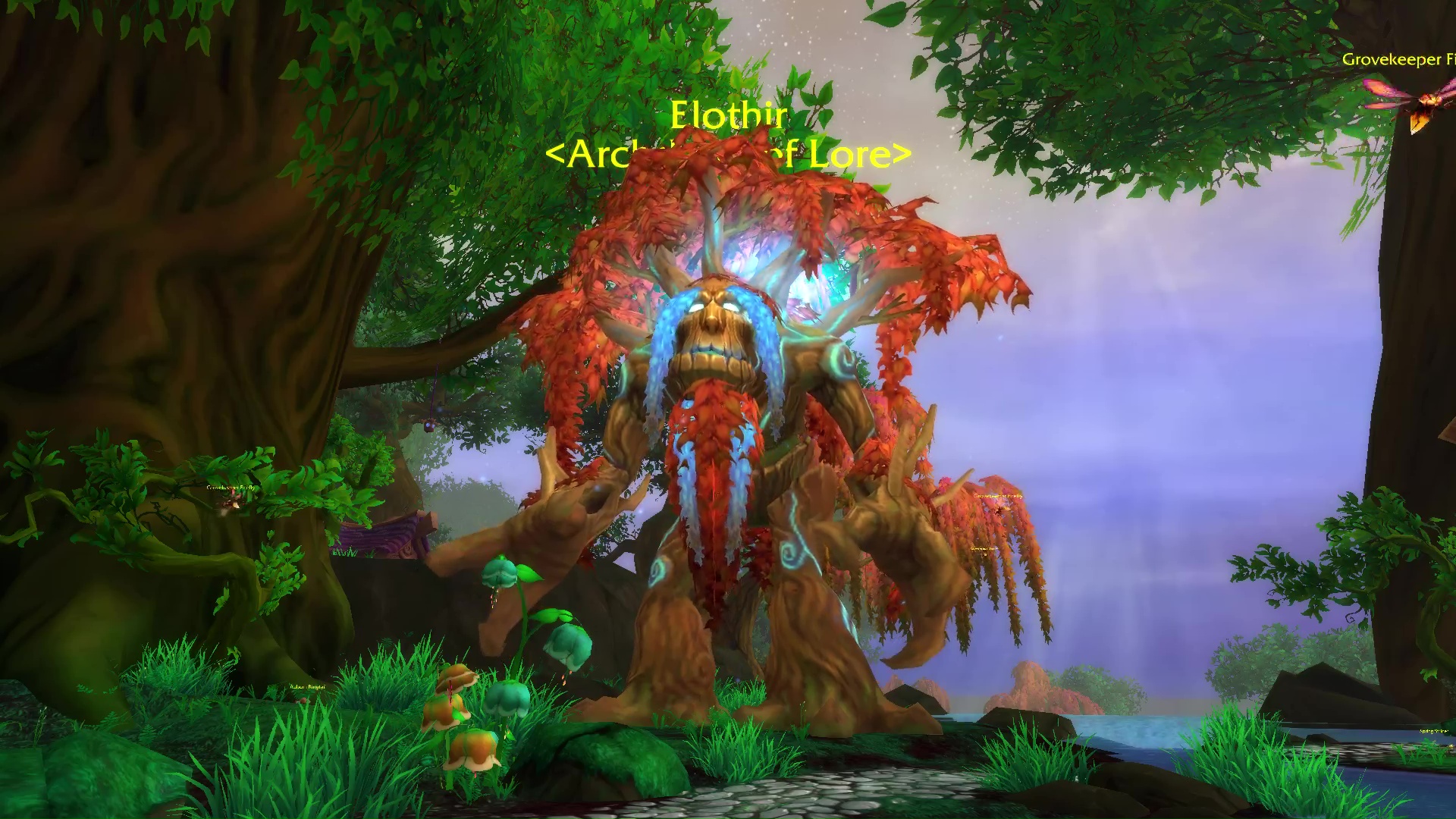 Quest Objectives
Slay Magula.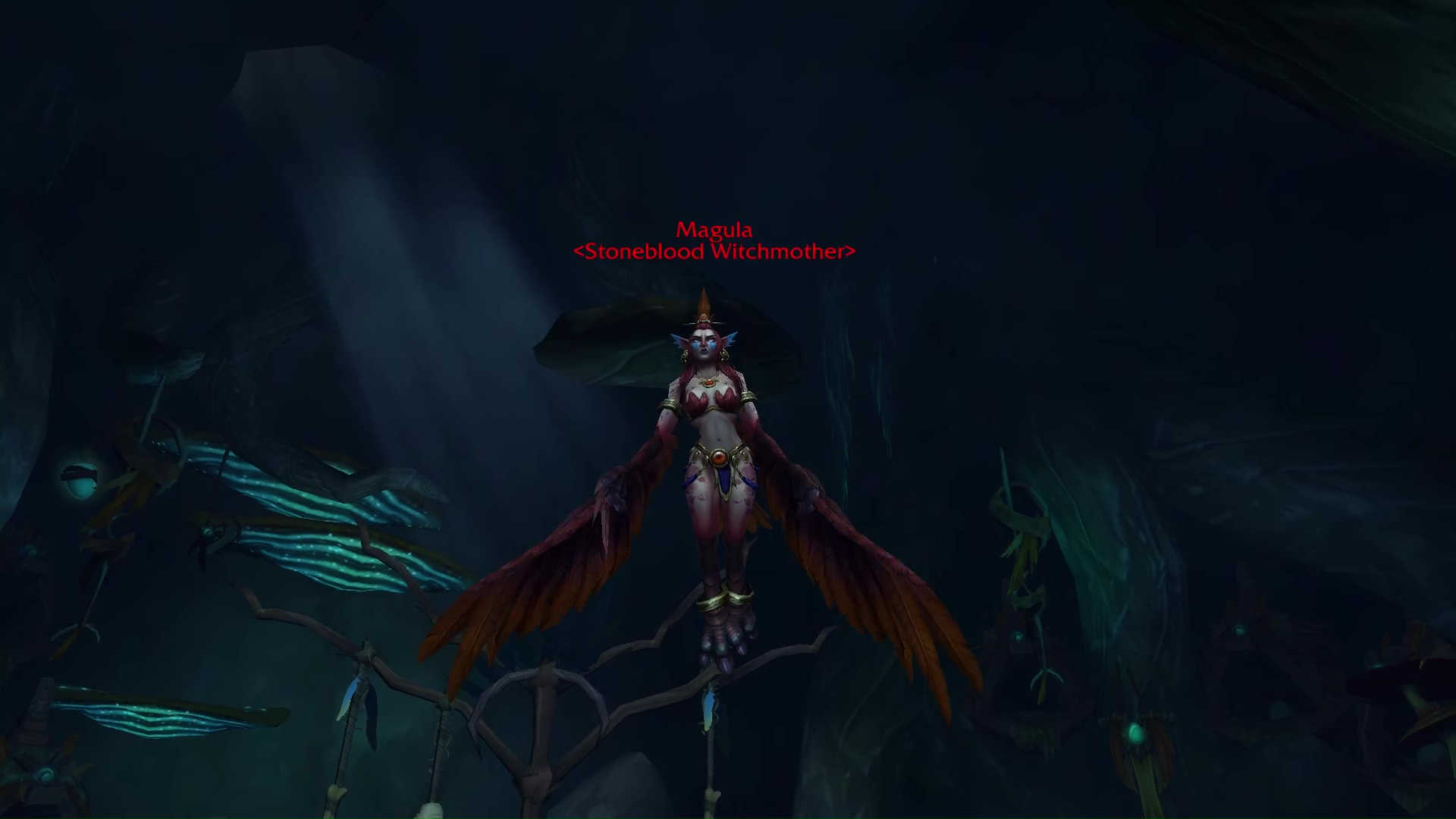 Intermission
Magula: Fools! This forest will soon die… and you with it! Wretched! Soon… (cough)… you will follow me in death!
Completion
Elothir: May peace again fill my sacred grove.
Death to the Witchmother