Commander Jarod Shadowsong: I must make them heed my words, not my sword. Novices will often resort to force, but persuasion is a master's weapon.
(Who are you?)
Commander Jarod Shadowsong: Have our paths crossed before, hero? I once commanded the night elf forces who defended this land from the Burning Legion, ten thousand years ago. My sister is the warden named Maiev, and it is because of her that my path leads here.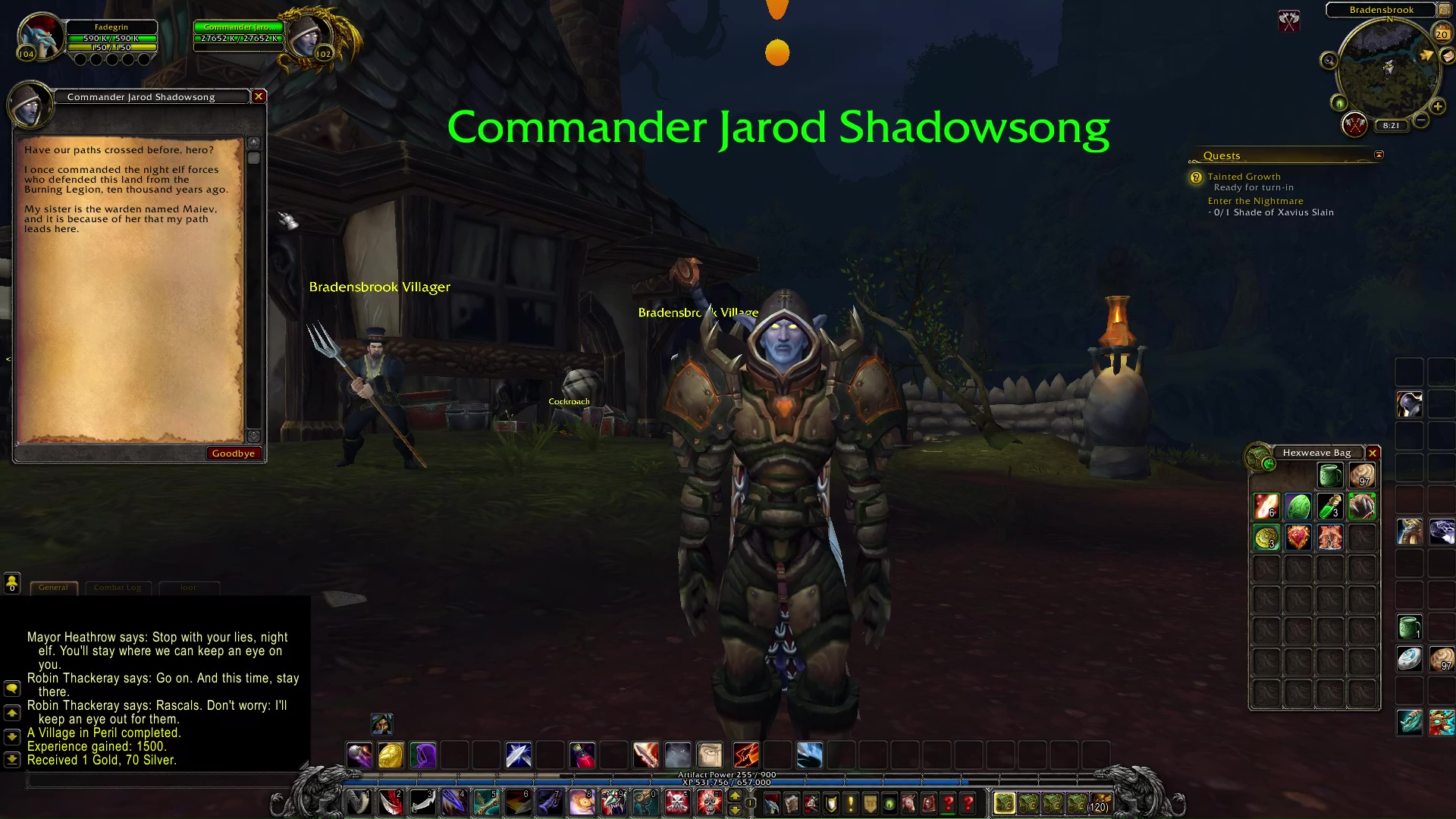 Children of the Night
Commander Jarod Shadowsong: I am no enemy to these people, but there is no convincing them of that. Their village has come under attack by some very old friends of mine. Friends who are no longer… living. There's no telling who or what controls them, but in life these noble soldiers would never engage in such acts. That's a mystery for another time. For now, help me earn the trust of these villagers. Strike down the Black Rook enemies who are terrorizing their citizens.
Quest Objectives
Kill 9 Black Rook Assassins. Black Rook Falcons, or Risen Hounds.
Intermission
Commander Jarod Shadowsong: Despite what they say, these people need help. Defend their farms, and we will ease their suspicions.
Completion
Commander Jarod Shadowsong: Good. These innocent villagers have done nothing to deserve these attacks. You have done well to help them.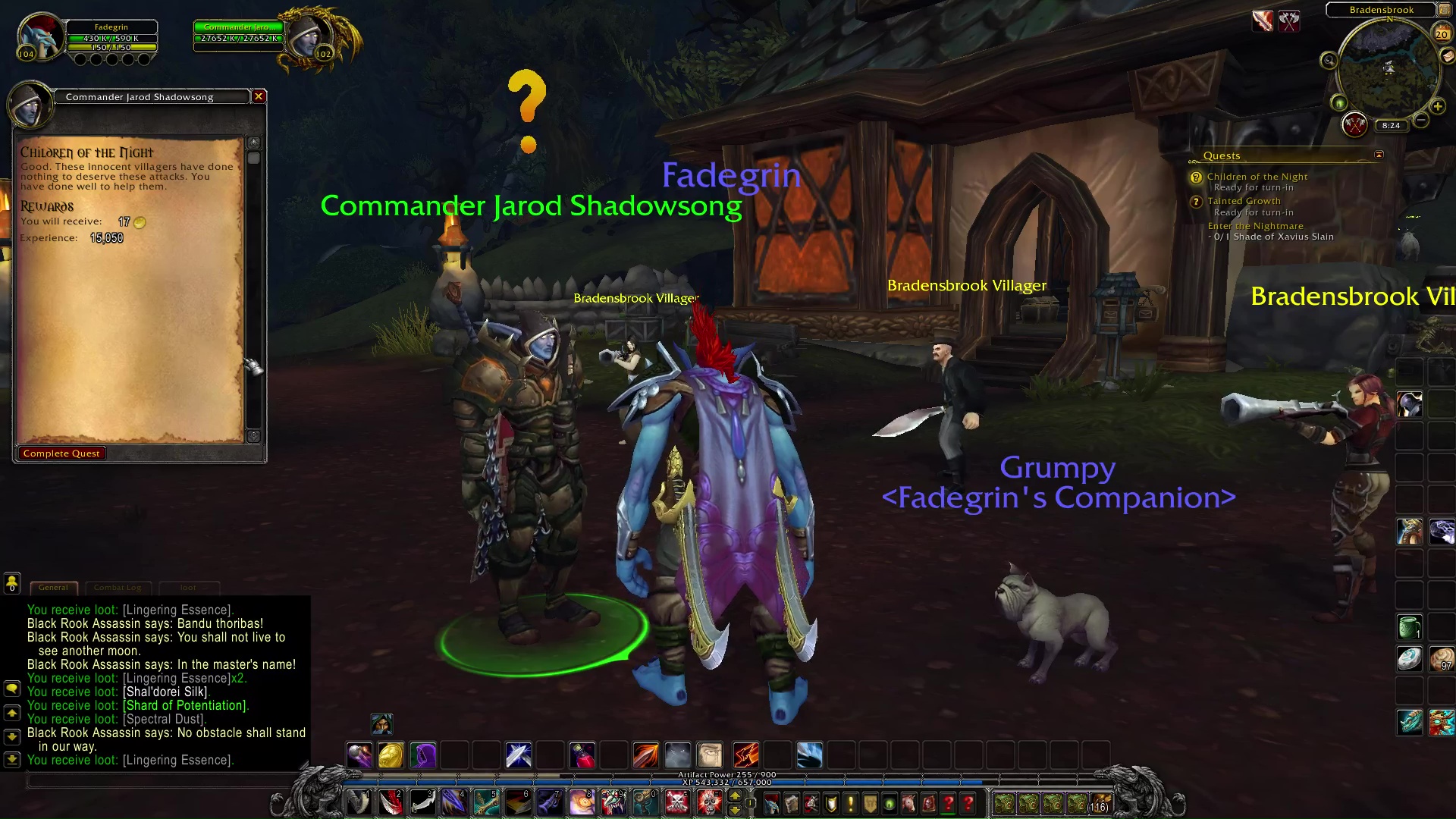 Children of the Night