Granny Marl: Without this corn, our village dies. But don't worry dear, I've got this area on lockdown!
Granny Marl: Do you see those ravenous birds flying above my farm? Vicious creatures are spreading their filth an' eatin' my crops. I'd get rid of them with my trusty gun, but my eyesight's gone downhill. Take this flare gun and mark them for me. Once I get my sights on them, I'll make 'em scatter.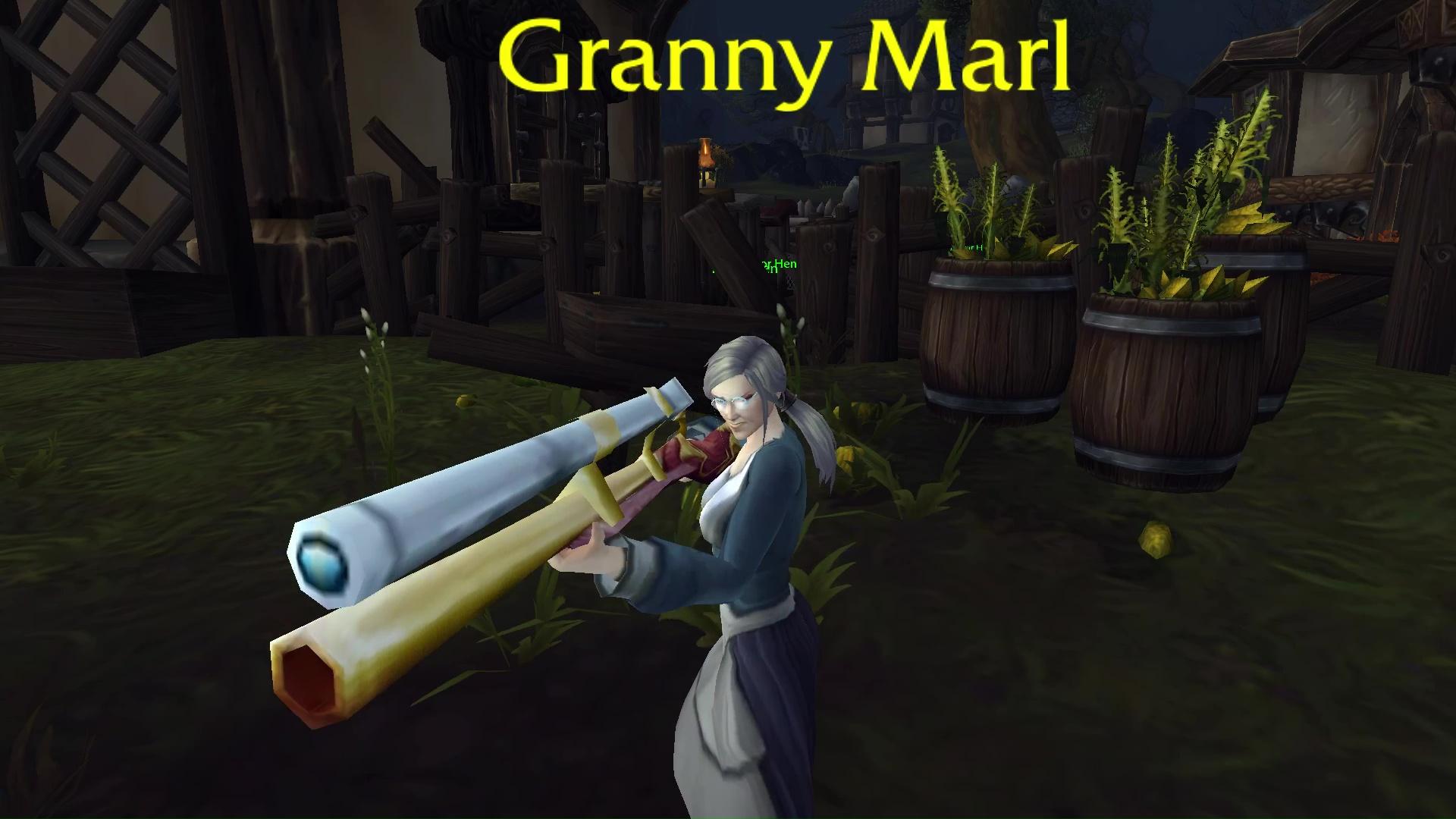 Quest Objectives
Use Granny's Flare Gun to mark 6 Black Rook Falcons.
Intermission
Granny Marl: Use that flare gun to mark the birds. That'll daze 'em long enough for me to take 'em out!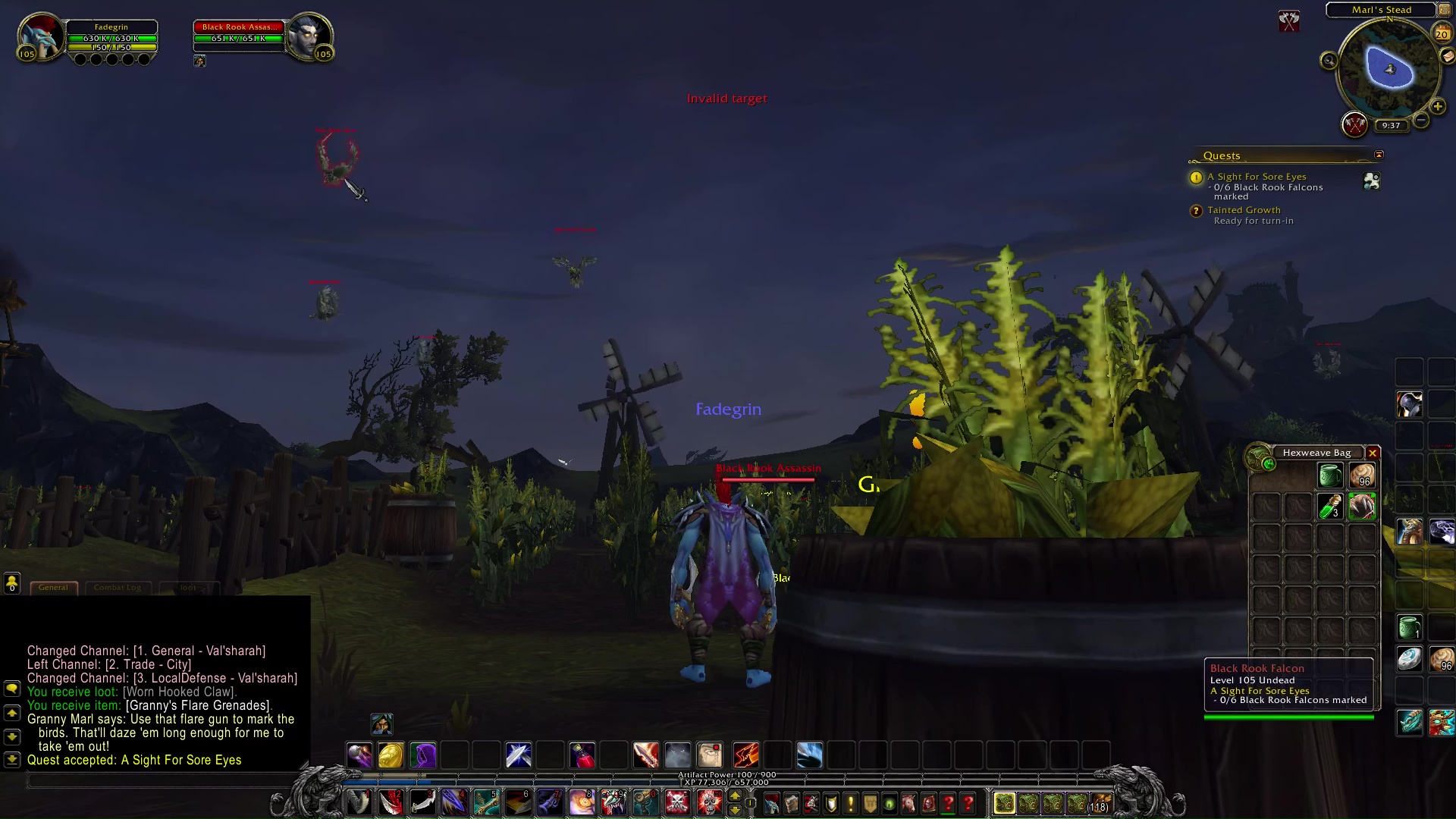 Granny Marl: Got 'em in my sights!
Granny Marl: No way I'll miss this shot
Granny Marl: Headshot. easy as pie.
Granny Marl: Got that one, clear as day.
Granny Marl: Like shootin' fish ina bloody barrel.
A Sight for Sore Eyes