Ysera: Cenarius is in danger. If his condition is not reversed soon, he will be lost to the Nightmare that threatens the Emerald Dream. To spare him that fate, we must have the Tears of Elune – the same relic you were sent here to retrieve. Elune's temple is not far. Go there. Find Lyanis. Show her my seal and instruct her to release the tears into your custody. Hurry, (name). Time is short.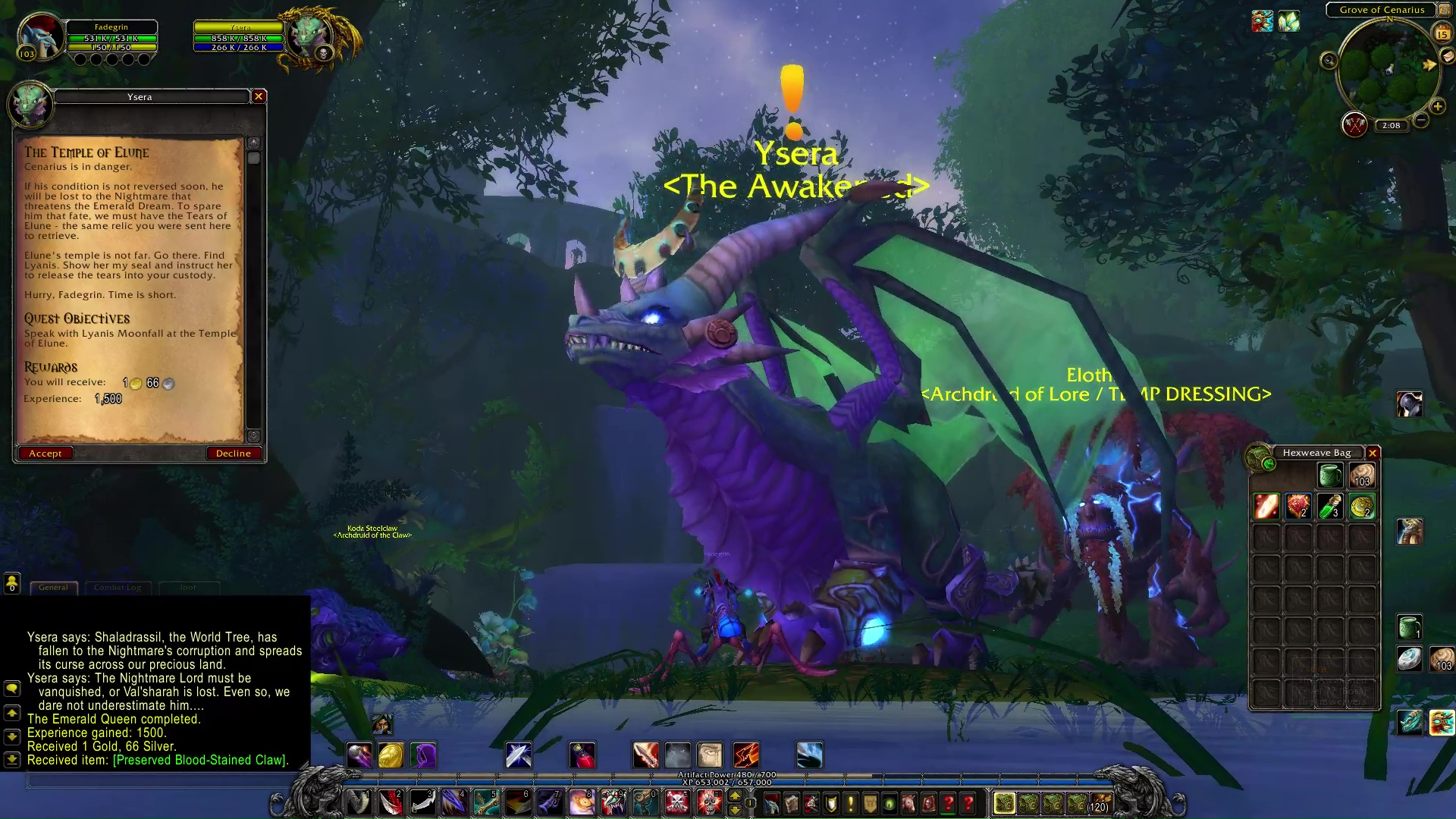 Quest Objectives
Speak with Lyanis Moonfall at the Temple of Elune.
Intermission
Lyanis Moonfall: Help has arrived at last! Elune be praised!
Completion
Lyanis Moonfall: You – you bear the mark of The Dreamer. Elune be praised! You've arrived just in time, visitor. Shaladrassil's roots are at our doorstep…
The Temple of Elune