Tyrande Whisperwind: I know only that my husband is somewhere deeper in this twisted forest. He is still alive, but it remains to be seen if he is whole.
(Tyrande's expression hardens into a scowl as she peers at you.)
Elune herself cannot protect Xavius and his ilk if he is not.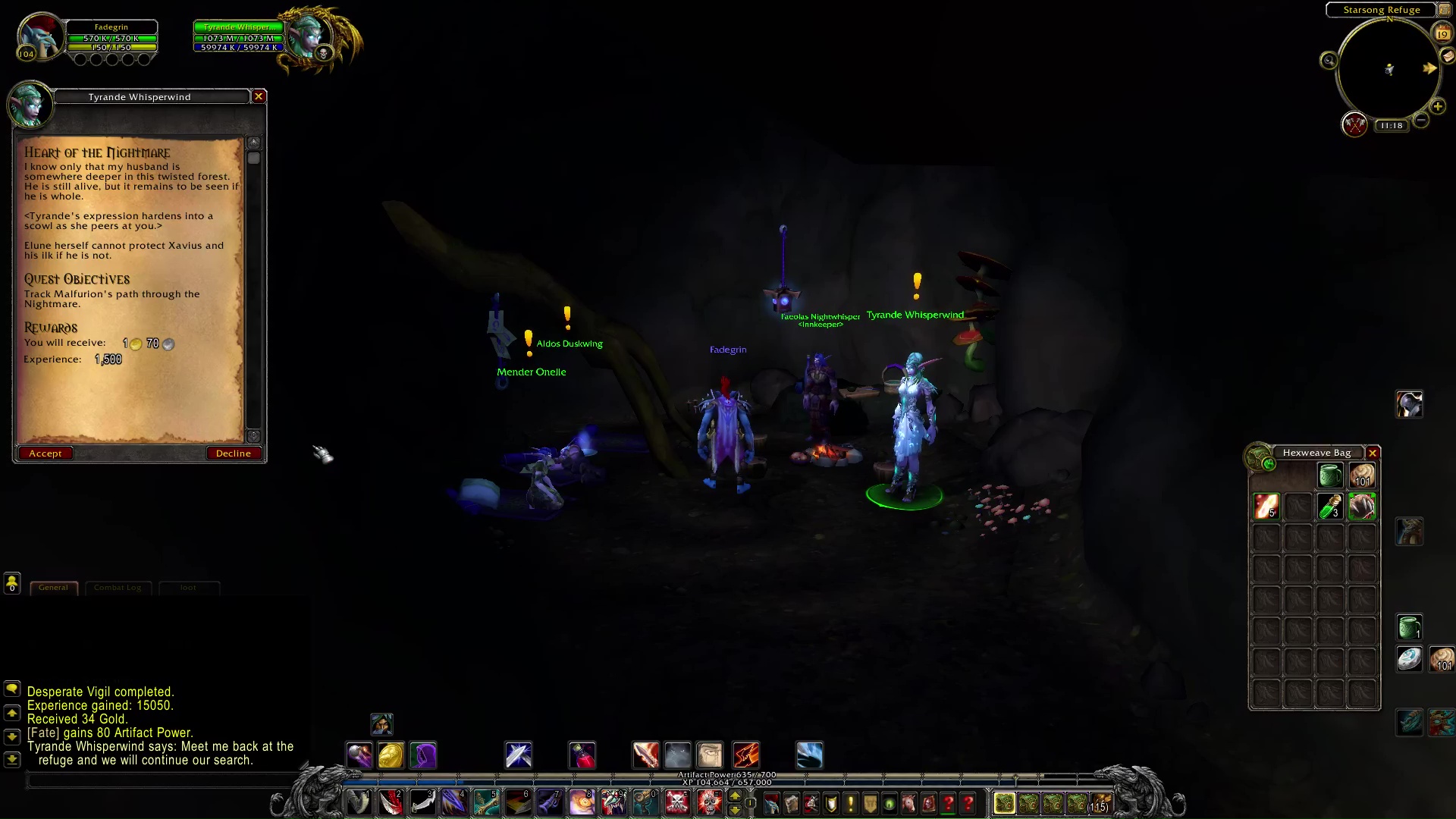 Quest Objectives
Track Malfurion's path through the Nightmare.
Intermission
Tyrande Whisperwind: Come. Do not delay us. The path splits. Wait, what is that? Feathers and blood… it is still wet! There may still be time!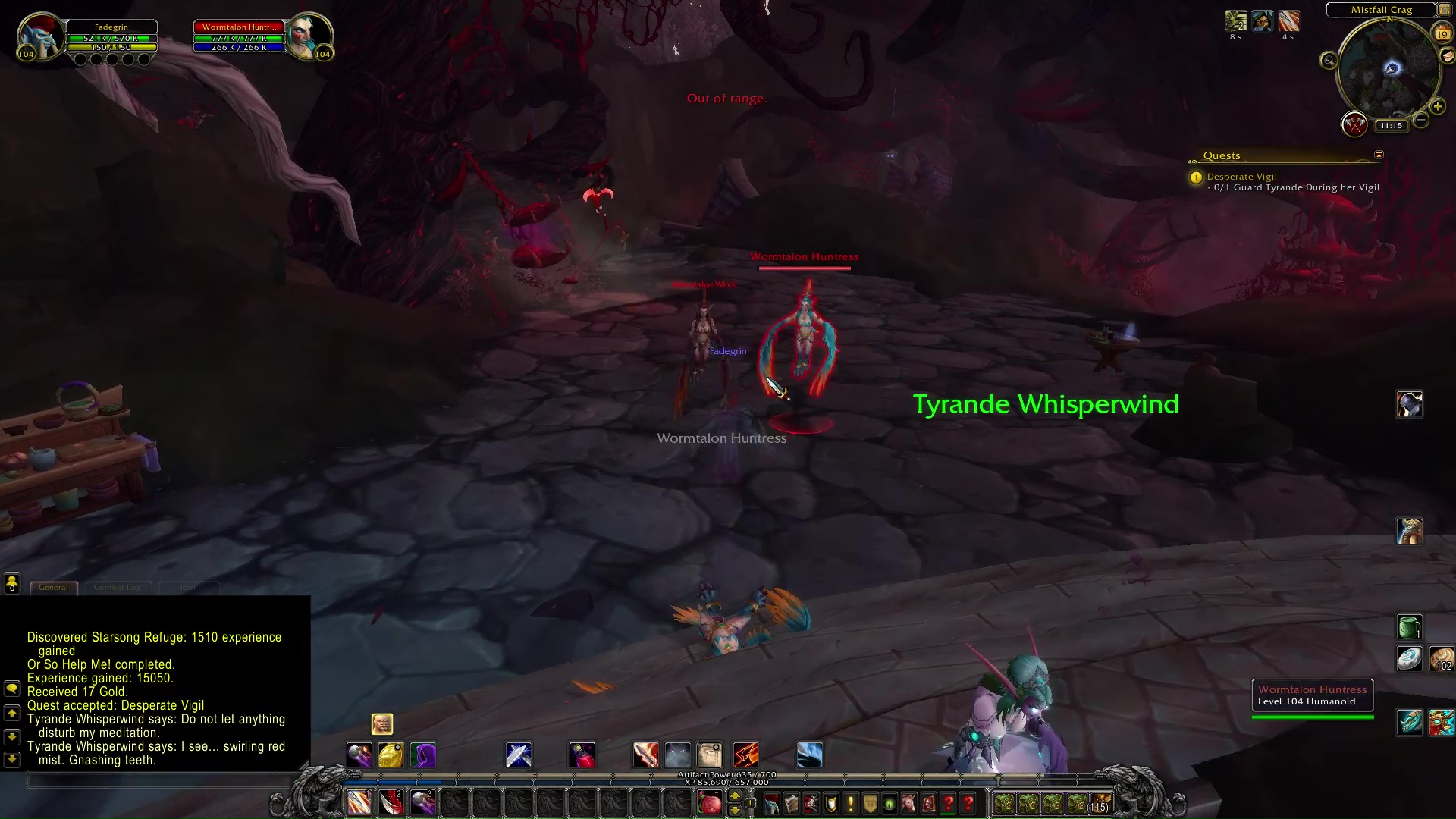 Tyrande Whisperwind: The corruption is thick here. What is that across the bridge? Follow closely.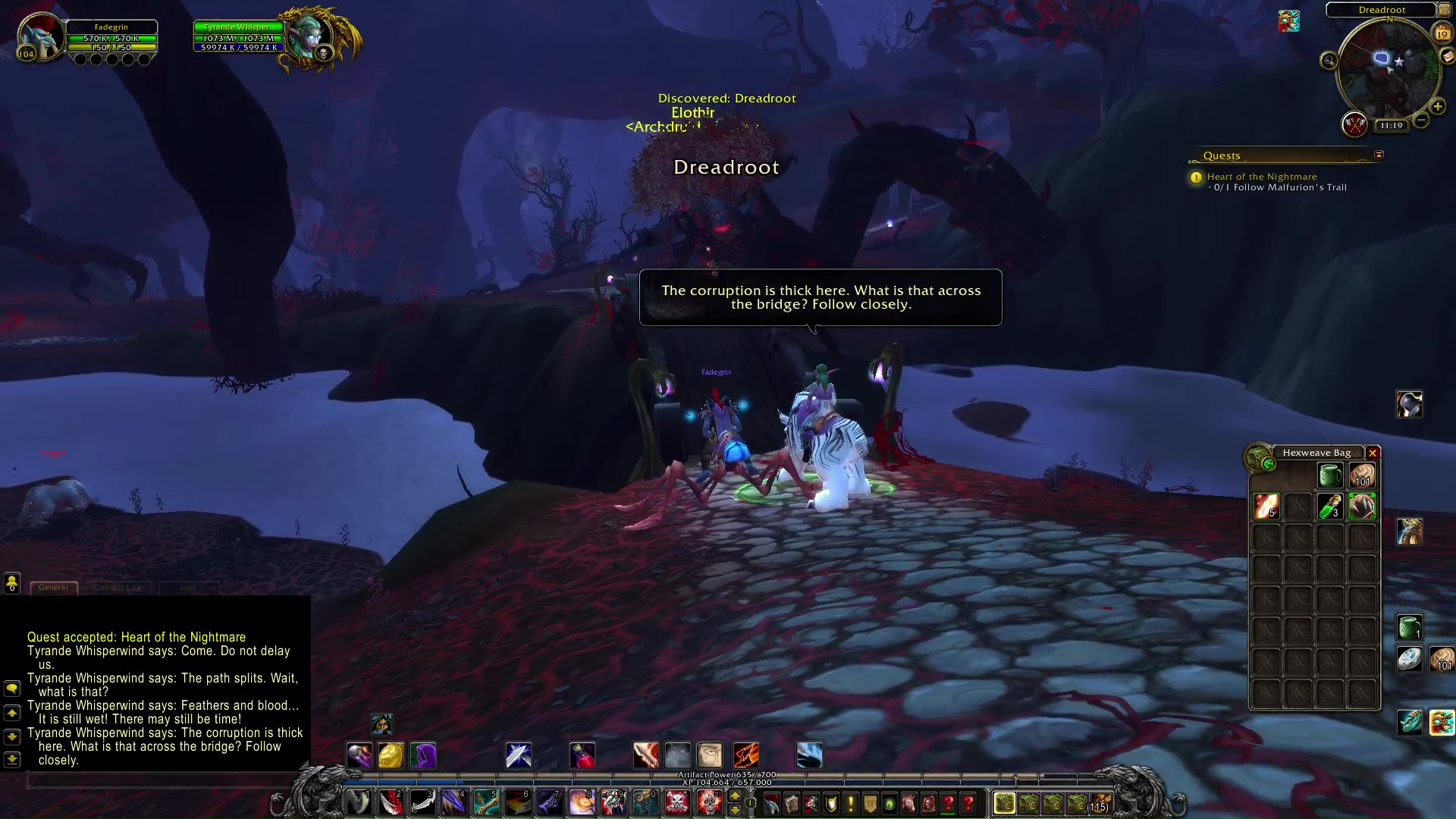 Tyrande Whisperwind: Elothir? By Elune… not you too! Have you seen my husband?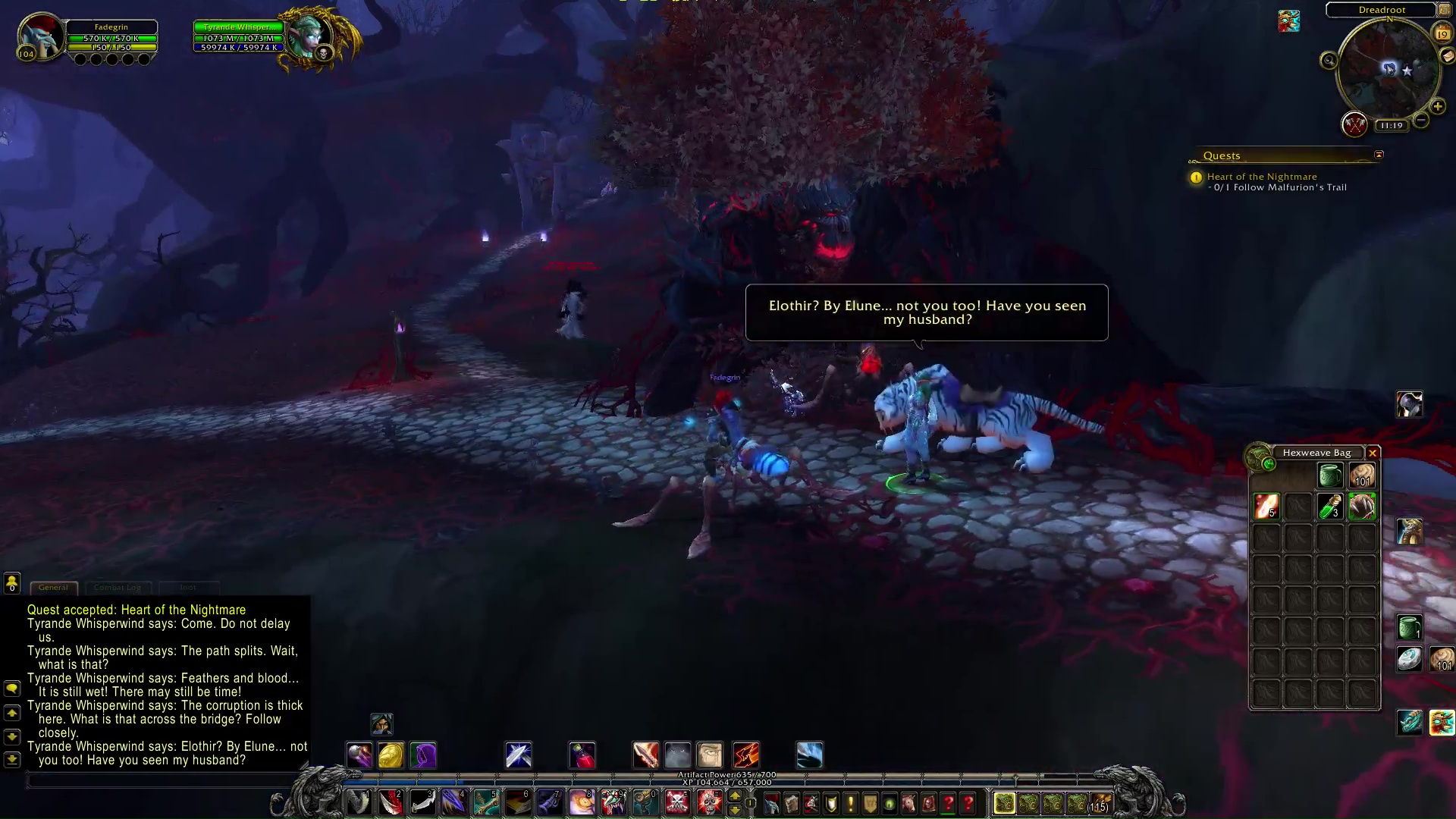 Follow Malfurion's Trail: 1/1
Elothir: The power of the Nightmare has overcome this part of the forest… including the great world tree Shala'drassil. I fear that what we face now is the most terrible threat Val'sharah has ever seen…
Completion
Tyrande Whisperwind: No one is safe from this corruption.
Elothir: The trees whisper his name, but their words are madness to my ears!
Tyrande Whisperwind: You must help me find him! Is there anything I can do?
Elothir: You may not, but perhaps… your mother moon can.
The Heart of the Nightmare