Commander Jarod Shadowsong: Maiev will be somewhere in the prison. Let's split up to search the cells more quickly. We must find her.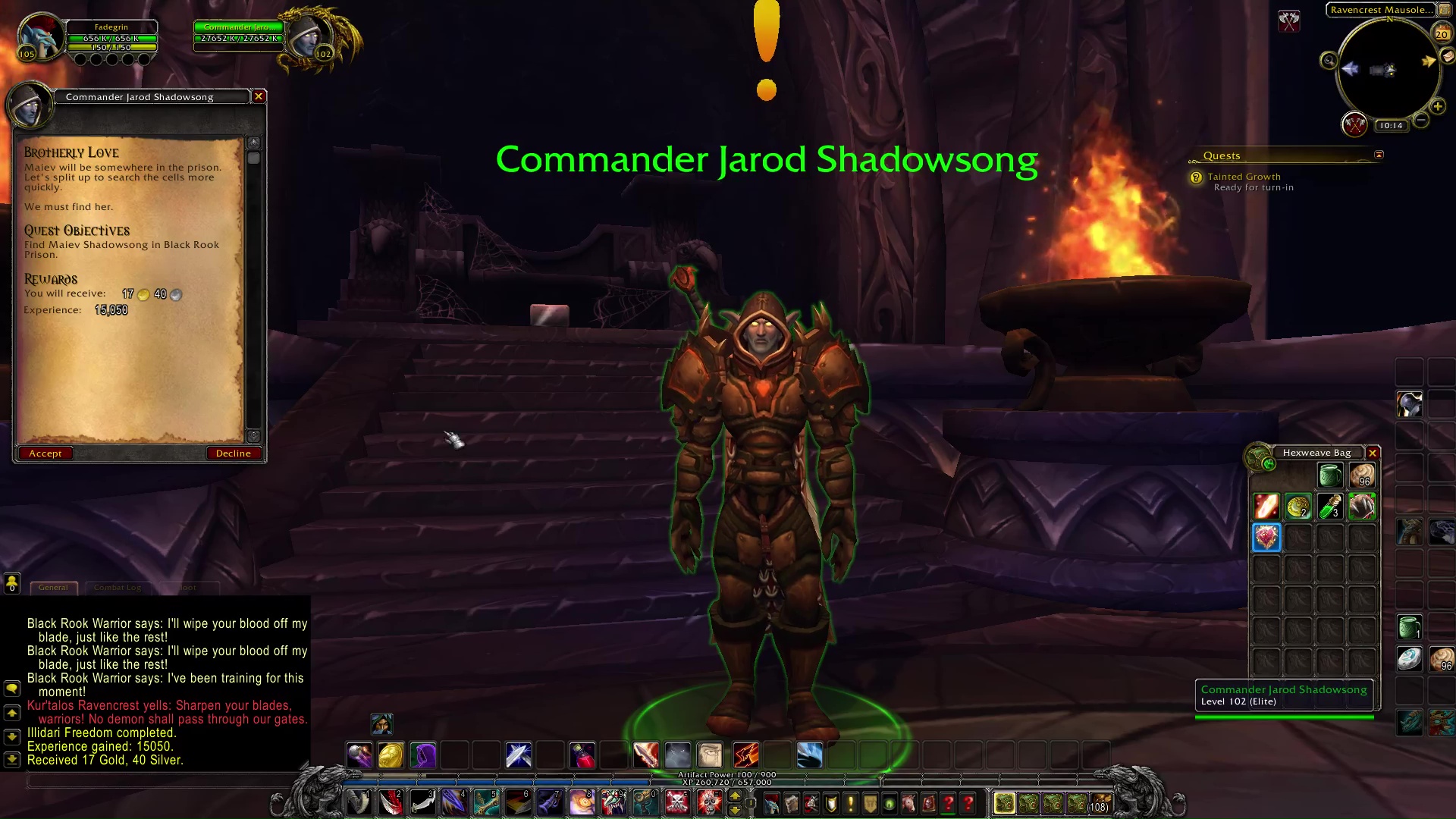 Quest Objectives
Find Maiev Shadowsong in Black Rook Prison.
Intermission
Commander Jarod Shadowsong: I will stay to ease this prisoner's passing. It won't be long, now. Go ahead and find Maiev.
Completion
(Maiev's face is bruised, her lips cracked, and her body covered in scars. She looks thin and ragged, but she moves with purpose.)
Maiev Shadowsong: For weeks they tried to break me. Amateurs! I kept my silence. I counted the minutes, measured their steps, and listened to the voices beyond my cell. I have been waiting for my chance to escape, and to strike back at my captors. Now, you bring my armor AND my blade. My salvation will be followed by bloodshed.
(Maiev smiles.)
Maiev Shadowsong: You have brought my armor and glaive… Thank you, hero. I did not expect salvation from this place. Where is my brother?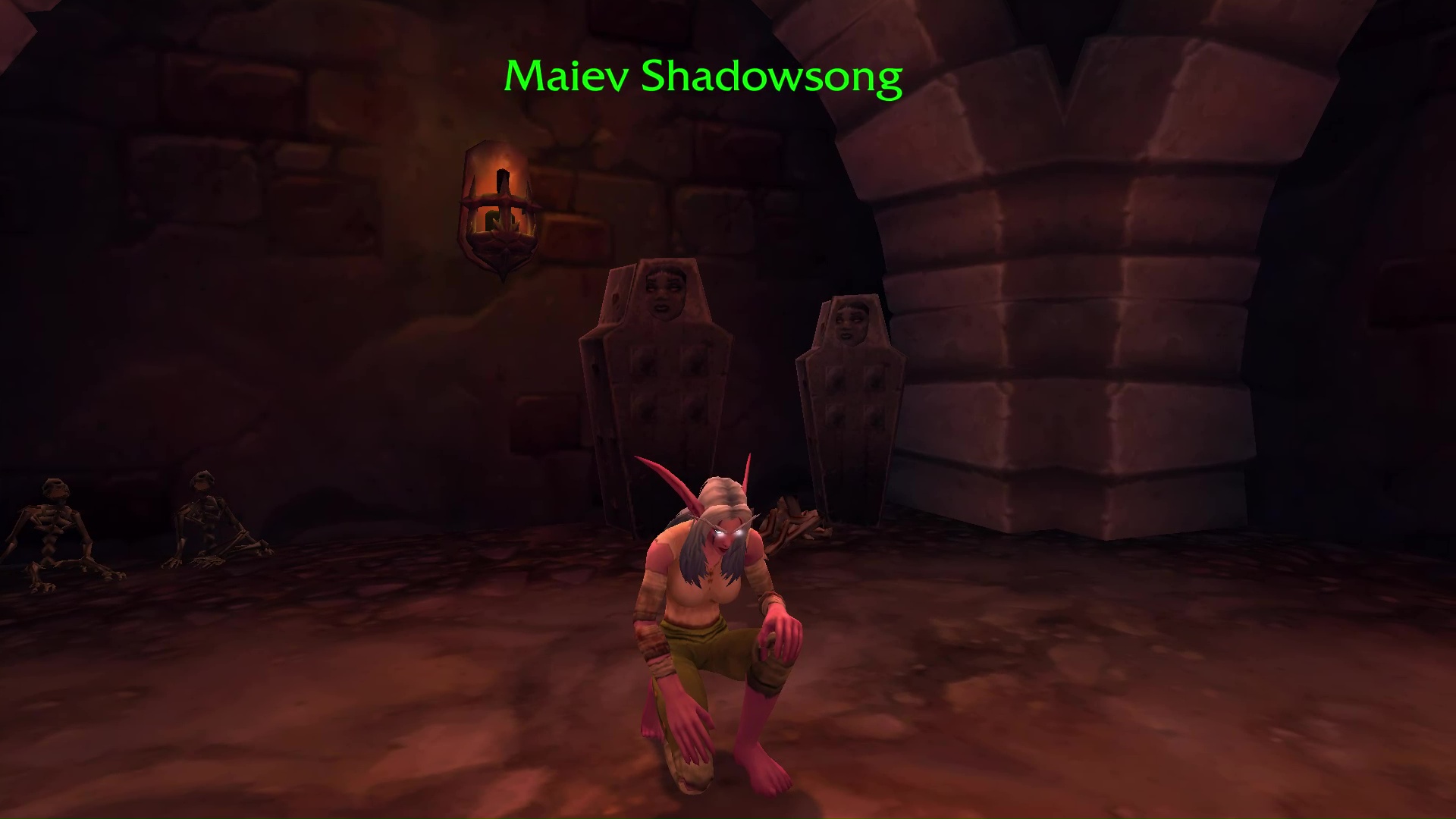 Brotherly Love