Kor'vas Bloodthorn: Master (Name), Kayn requests that you meet him at Krasus' Landing at once.
(Kor'vas leans in close, her voice an urgent whisper.)
You must hurry. The Legion has eyes everywhere.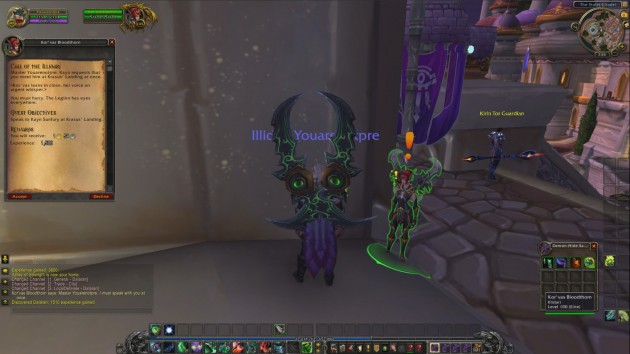 Quest Objectives
Speak to Kayn Sunfury at Krasus' Landing.
Intermission
Kor'vas Bloodthorn: Kayn and the others await at Krasus' Landing. I'll meet you there.
Completion
Kayn Sunfury: I'm glad Kor'vas found you quickly, Master.
Call of the Illidari