Battlelord Gaardoun: Even as we speak, the Legion's dark masters fashion new horrors in hopes that they might destroy us – especially you. You must increase your own power as well. The Cursed Forge of the Nathrezim, our greatest treasure from taking the Fel Hammer, waits in the chamber ahead. You can use it to further empower your blades and maintain our edge over the enemy.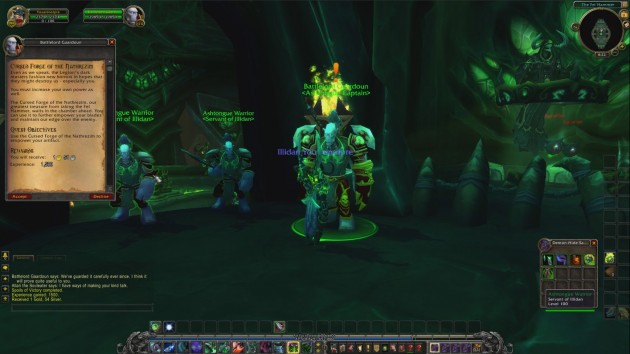 Quest Objectives
Use the Cursed Forge of the Nathrezim to empower your artifact.
Intermission
Battlelord Gaardoun: Move you fools! Show the Master some respect!
HAVOC FORGE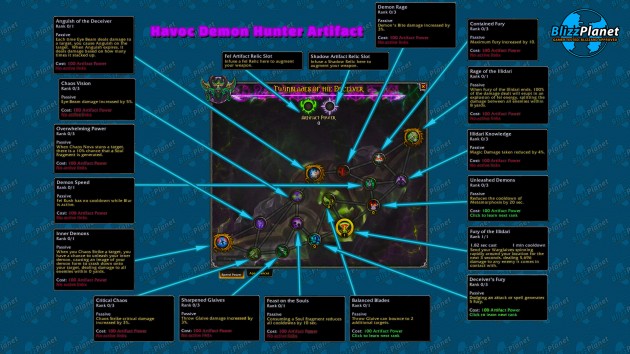 VENGEANCE FORGE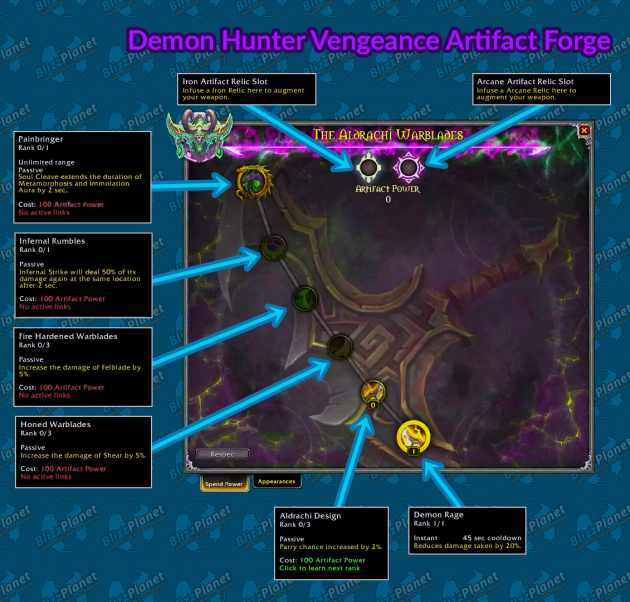 Completion
Battlelord Gaardoun: Such power! The Legion's armies will fall before you in droves.
Cursed Forge of the Nathrezim
The first video below shows the Havoc demon hunter version. The second video afterwards covers the Vengeance (Tank) demon hunter.