Jace Darkweaver: We've managed to make contact with our forces on Mardum – they were able to secure the Fel Hammer in our absence! The rest of the Illidari eagerly await your arrival aboard; Matron Mother Malevolence should be opening a gateway there for us in just a moment.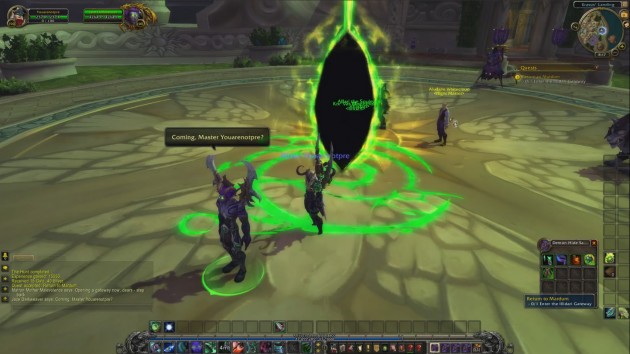 Quest Objectives
Enter the Illidari Gateway to board the Fel Hammer in Mardum.
Intermission
Jace Darkweaver: Remember, there is nothing more important than the Legion's destruction. Coming, Master (name)?
Matron Mother Malevolence: Opening a gateway now, dears – step back.
Matron Mother malevolence: It's been far too long, Master (name). Far too long.
Kayn Sunfury: Welcome home, Master.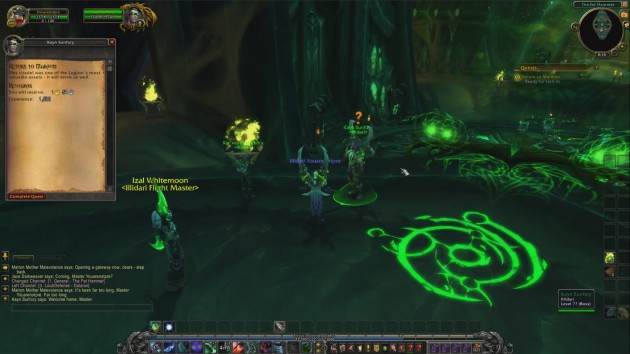 Completion
Kayn Sunfury: This citadel was one of the Legion's most valuable assets – it will serve us well.
Return to Mardum