Elothir: The forest whispered of your arrival, young one. Few outsiders have entered my precious grove. Please show reverence during your visit.
Elothir: Cenarius requires me? I shall depart as soon as I am able, but I mustn't leave while my druids are in crisis. A vile harpy coven has emerged and seeks to claim my grove as their own. These vermin inflict a terrible petrifying disease which, given time, will destroy the infected. While I wish for all of my followers to be cured, it is crucial that my elder disciples survive to protect the grove in my absence. If you would assist us, find my disciples and rouse them from this treacherous state.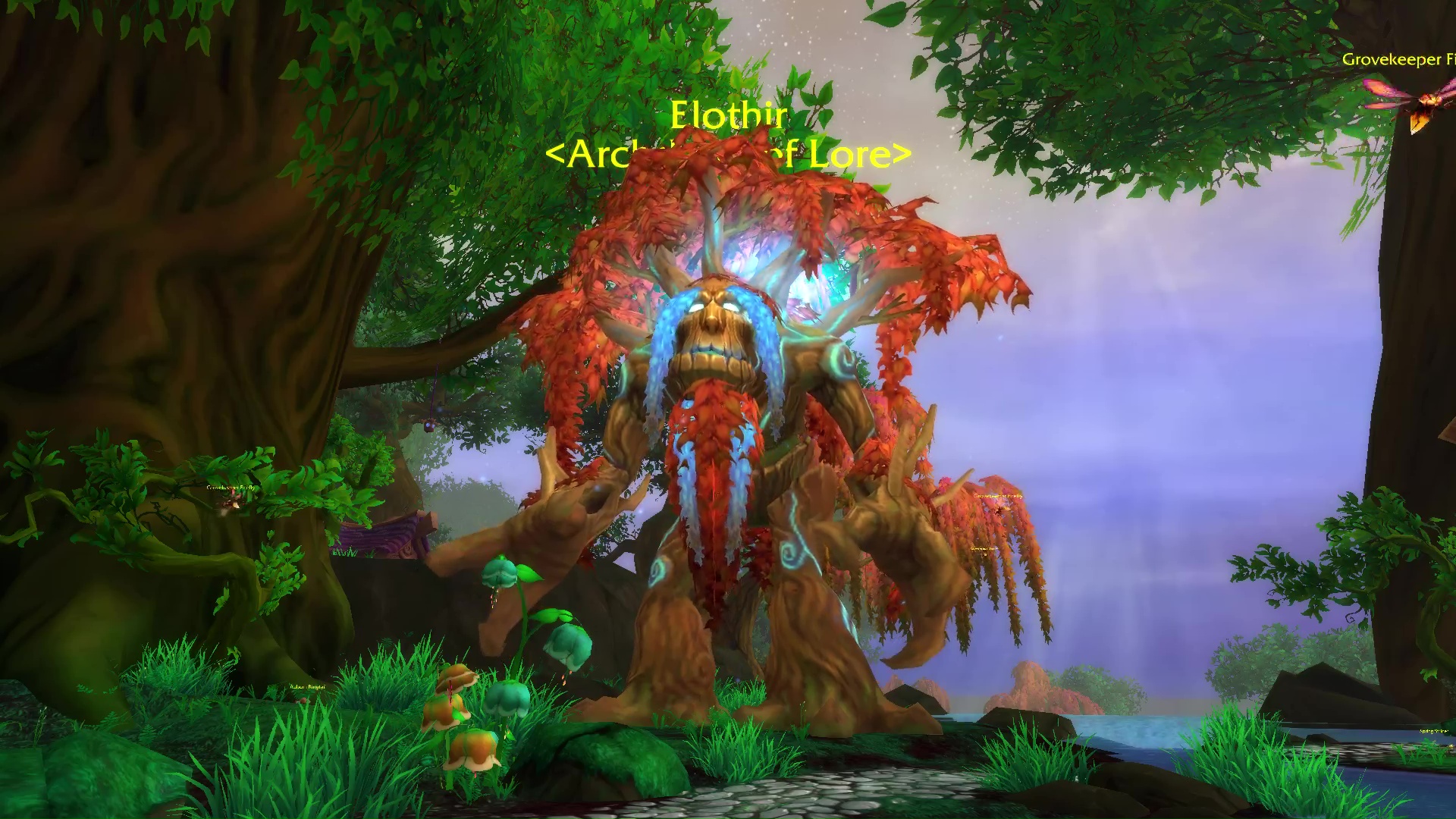 Quest Objectives
Rescue Marnor Lorleaf, Erwind Mistfen, and Delma Sagewood.
Intermission
Marnor Lorleaf: Be blessed, young one.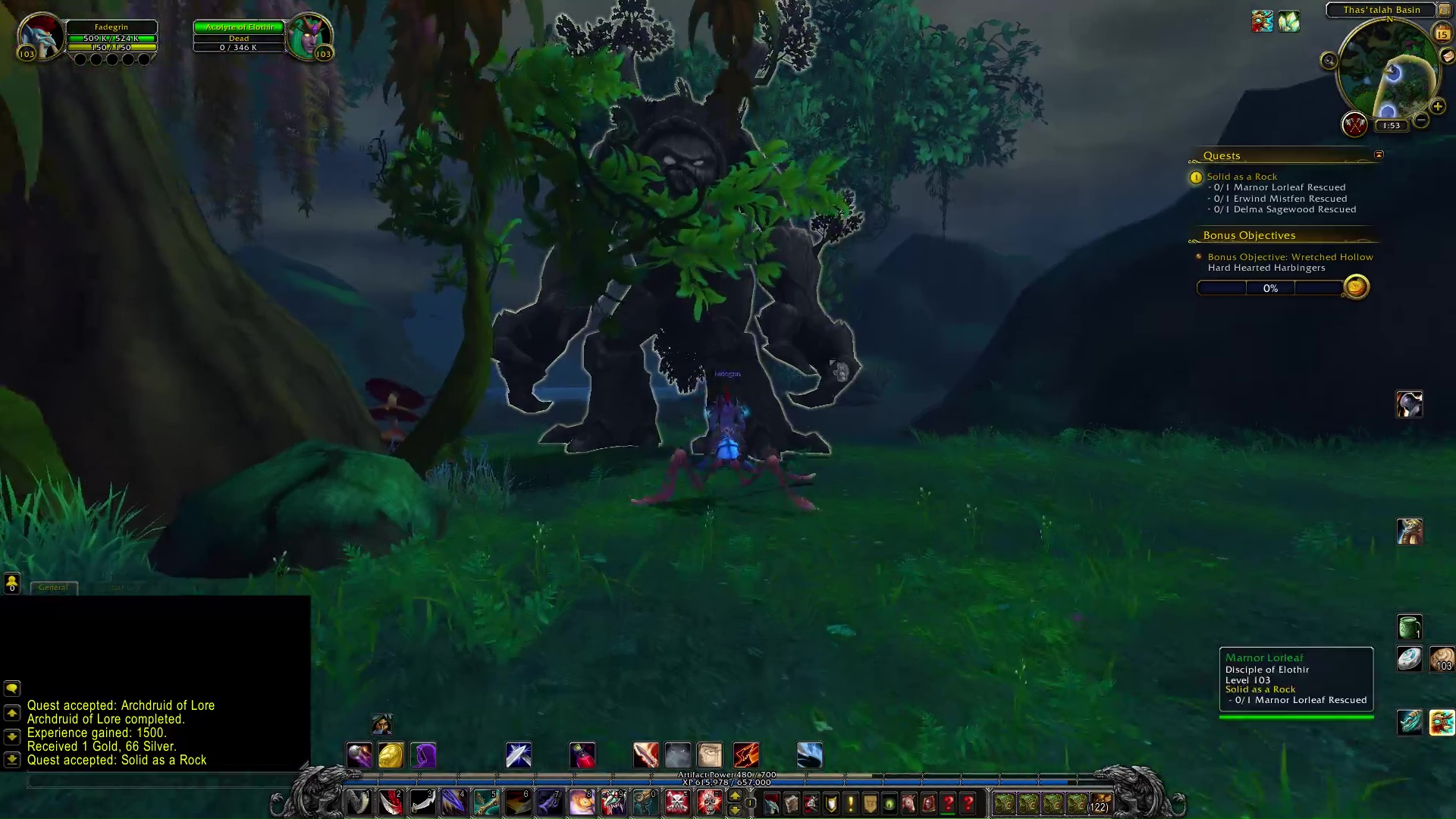 Stoneblood Ravager: Fool! Die!
Stoneblood Ravager: Ahh… curse you!
Stoneblood Elderwitch: The Witchmother commands it!
Stoneblood Elderwitch: You cannot… escape… the curse!
Del'thanar Sagewood: Elothir be with you, friend of the grove.
Erwind Mistfen: Thank you, traveler. All is not yet lost.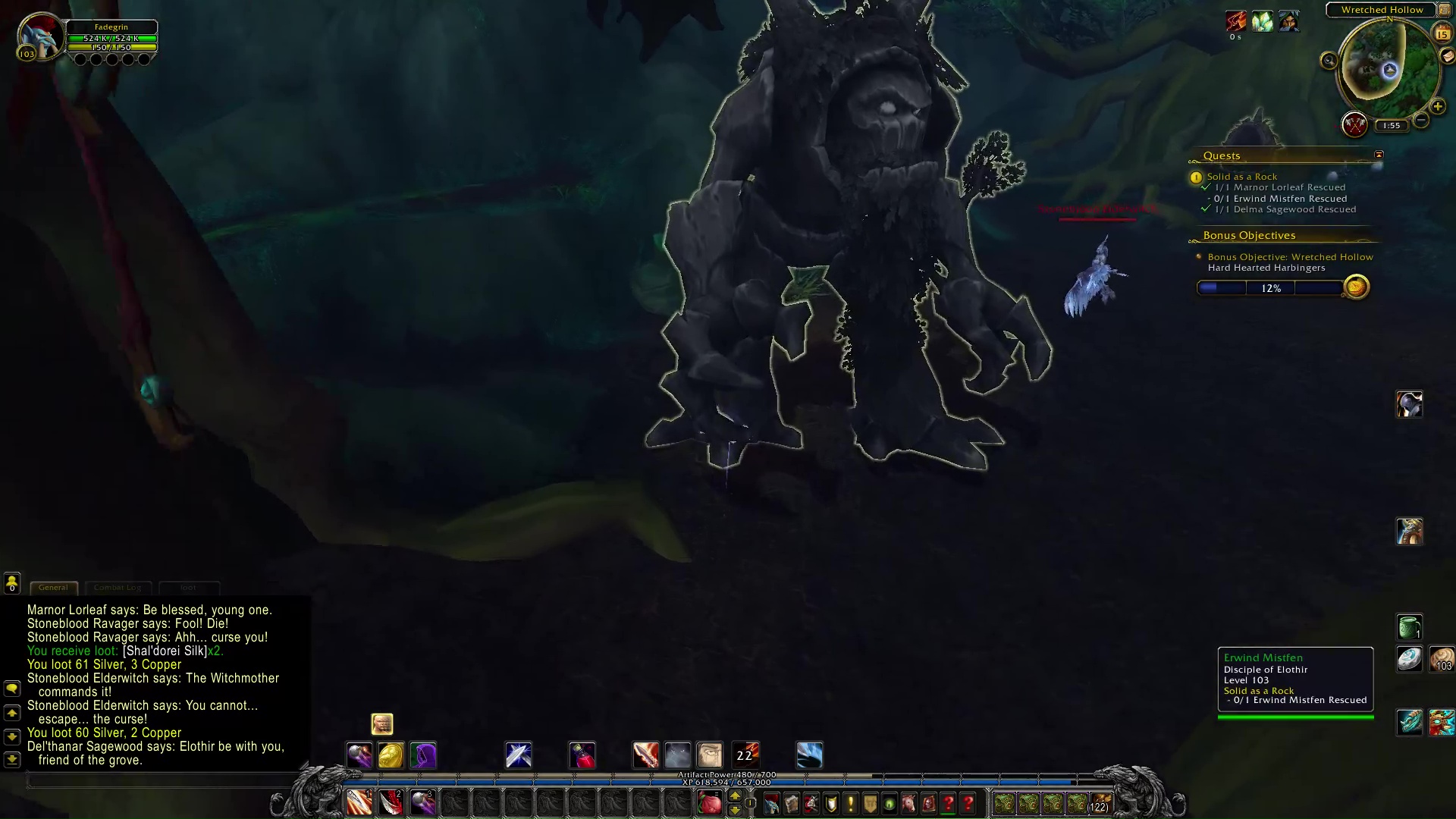 Completion
Elothir: Your arrival was a blessing, traveler. Ande'thoras-ethil.
Solid as a Rock