Nathanos Blightcaller: This is a mess. Half of the Zanchuli Council sided with Zul and some sort of Blood God. They even tried to storm this place but we were able to secure it.
Lucky for us not all of Zandalar is behind this betrayal.
We need to topple Zul's cultists before they topple us. Zanchul is the place to start.
Get over there and see if you can muster any of the Zandalari that didn't turn traitor.
QUEST OBJECTIVES
Meet Kaza'jin the Wavebinder near the Terrace of the Chosen.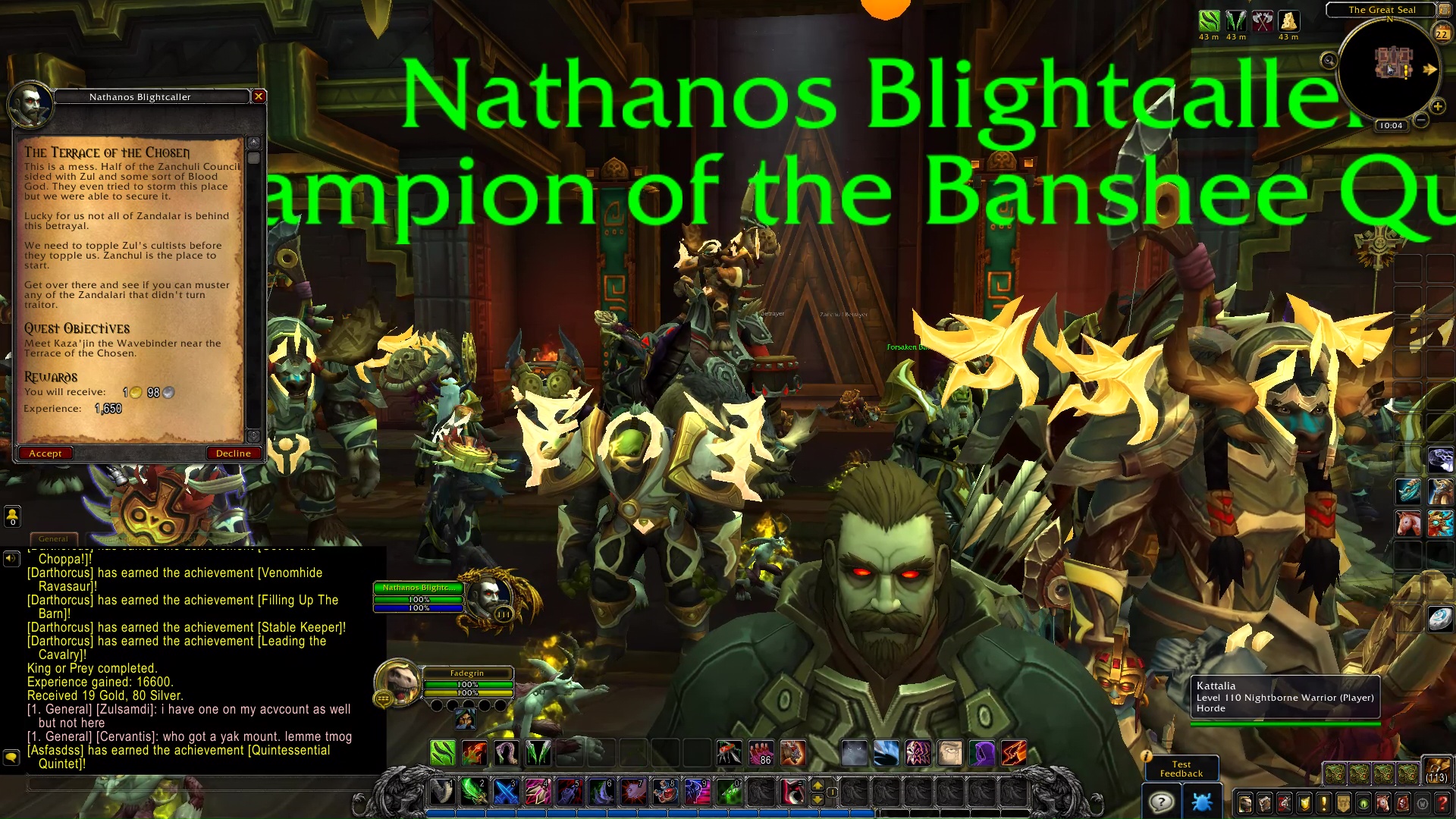 COMPLETION
Kaza'jin the Wavebinder: (Name), glad to see ya not dead yet.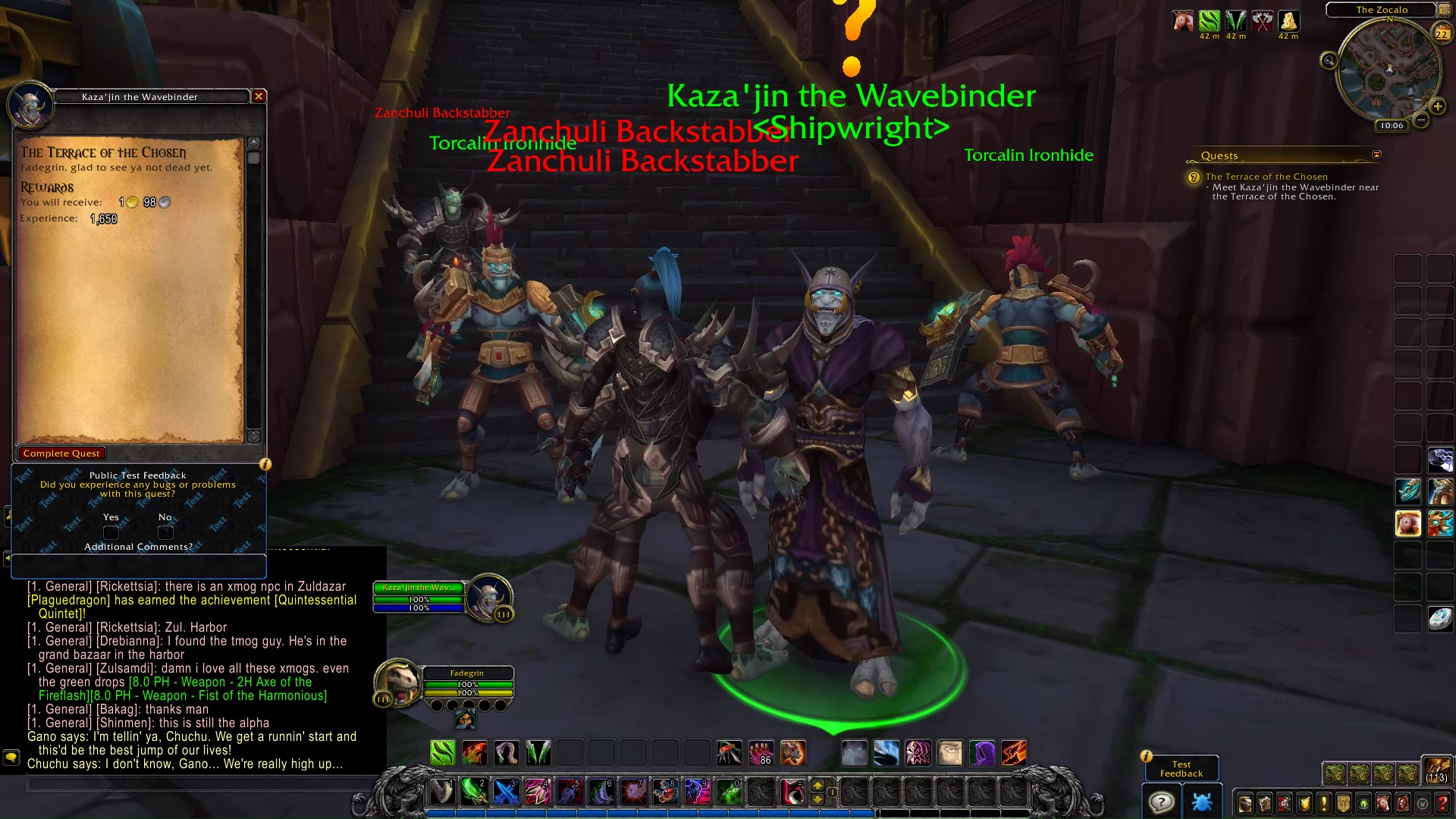 The Terrace of the Chosen