Another E3 has come and gone, and while this convention has become fairly routine for me in terms of format and content, I still thoroughly enjoy attending. This year was a little different though as it was the first time the conference was open to the general public, and also the first time I got invited to a major press conference: Microsoft.
I was excited to get the email inviting me to the Microsoft media briefing. After watching these conferences online for many years, it was pretty amazing to be there in person. The Xbox One X (while named rather confusing), seems like an awesome piece of hardware.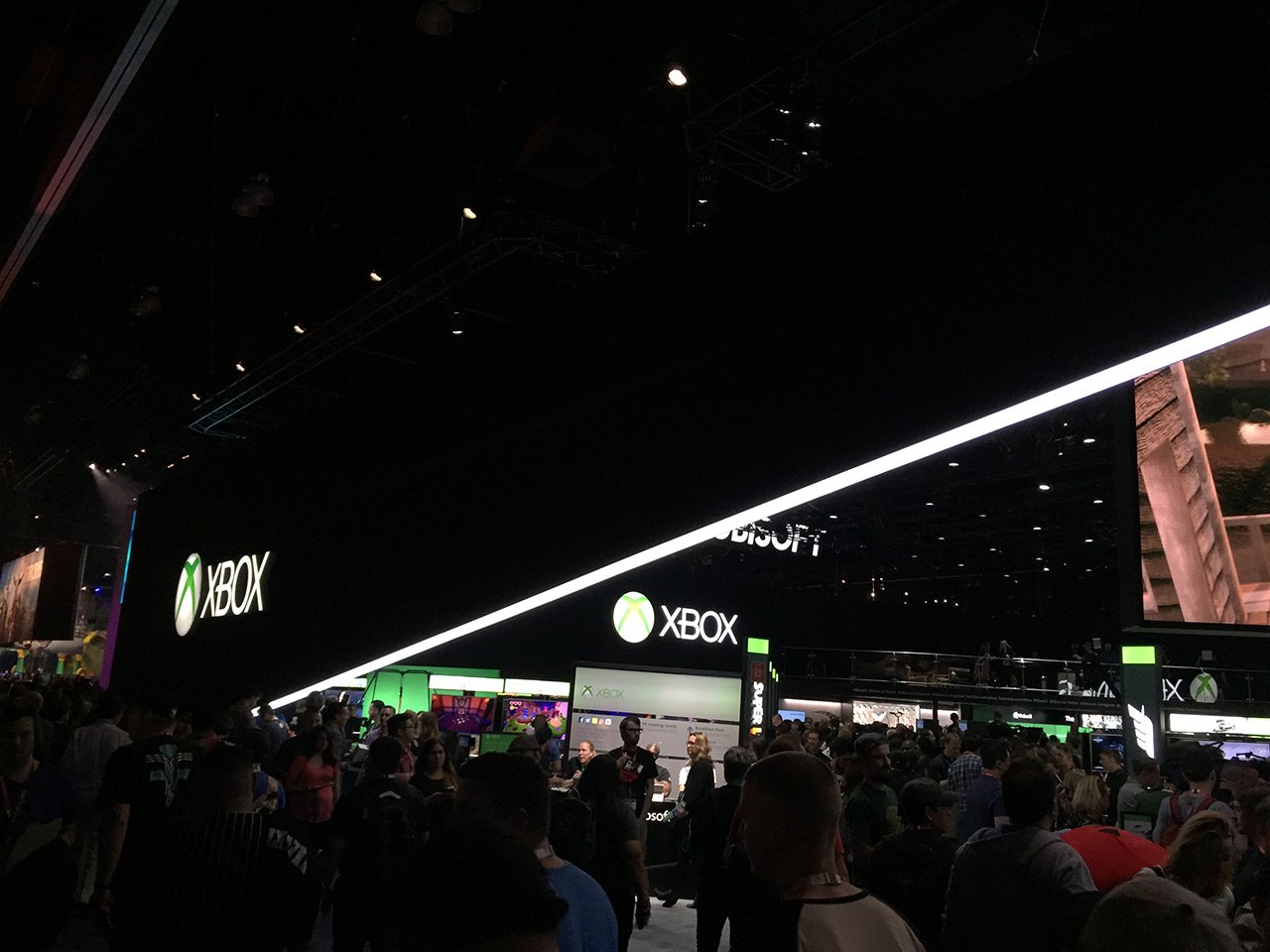 The screen and visuals they had setup in the Galen Center were spectacular. You could really see the 4K difference. I'm curious as to how well that translated over streams to the home viewers. The two standouts for me at the Microsoft event were "The Last Night" and "Anthem."
We didn't get to see much besides a trailer of the "The Last Night," but I got a lot of Blade Runneresque vibes from it. I hope the game turns out as well as the trailer did.
"Anthem" is the latest installment from BioWare where you get into mech-suits (akin to Iron Man). Each suit type has a variety of abilities which sounds like different class archetypes in an RPG. As a big BioWare fan, I'm really excited to see more of this game, even though it's not coming out anytime soon (2018).
In contrast with Mass Effect, BioWare's Anthem uses HD quality human skin and textures. The facial gestures, and eye movement suggest motion-capture and lip-sync technologies were used to develop this game. It is near realistic. Here is a gameplay preview.
I was also fortunate enough to get together with a group of my friends from the Heroes of the Storm community for drinks, dinners, and a couple after parties.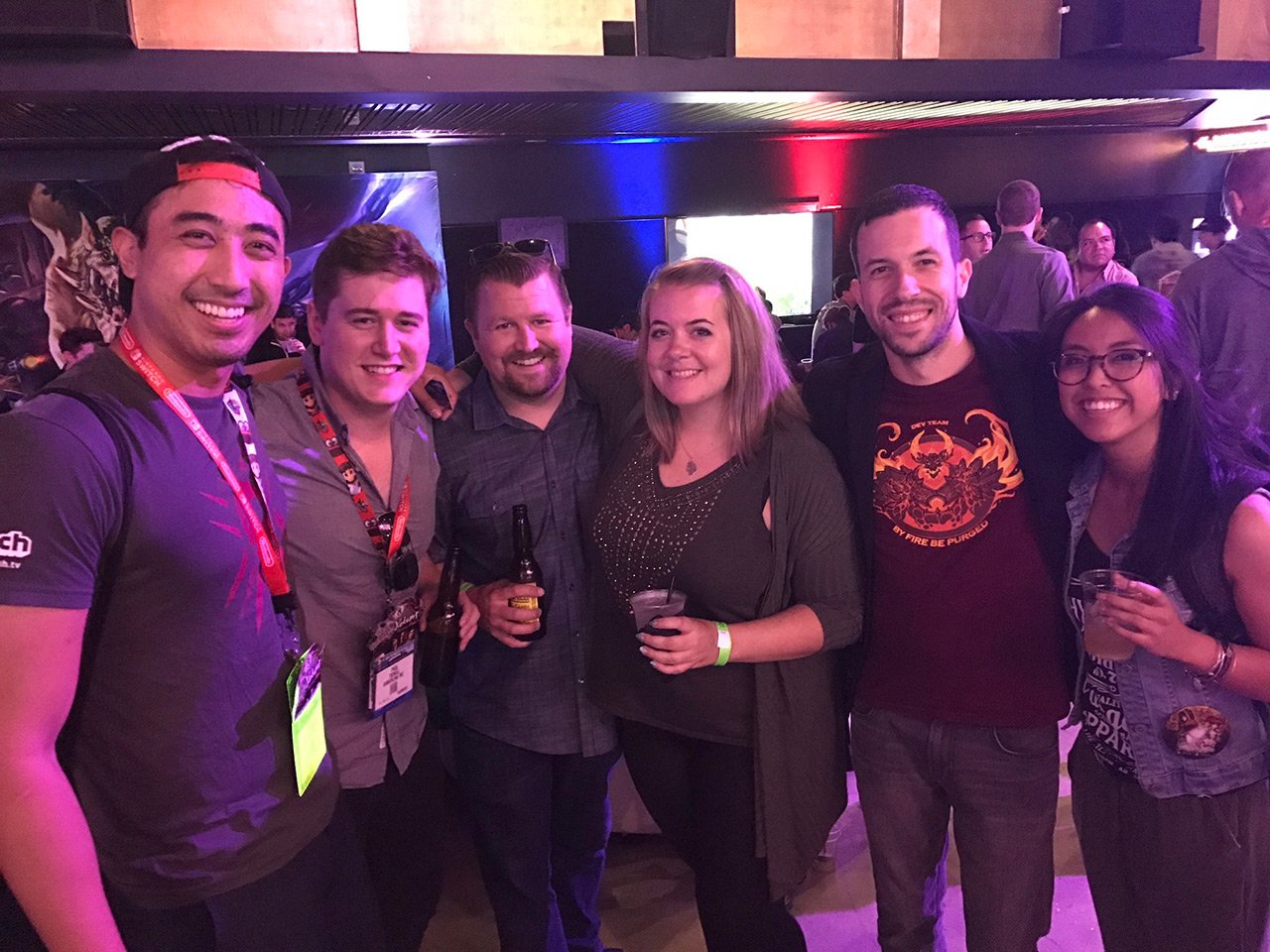 The Heroes community is really special to me, so any chance I get to spend with these friends is something I truly enjoy. At one of the after parties, a fan even recognized one of the members of my group and so we got to chat with some fellow fans about Heroes for the rest of the night. It's always nice to find new friends to talk about Heroes with. I am really fortunate to be a part of this community and being with them was my favorite part of E3.
Even though we no longer get content from Blizzard at E3, as a gamer there is plenty for me to enjoy. It's an electrifying experience to see everyone get excited over the same things I am. Spending a majority of my time with my friends in the Heroes community made the experience that much more enjoyable. I tried to take some interesting photos of the booths and various sights to see on the show floor. So I hope you enjoy them!
Watch the entire E3 2017 Microsoft Conference below. Jump to 59:12 for the beginning of the event. The video is set as adult view, so you must first login to Twitch, then reload this page. Firefox users: If you only see a non-interactive black square instead of the video, try with Google-Chrome.