Dennis Kernan: We need to know more about these sailors before we report back to Ranger Lord Blightcaller. Ideally, we would invade their camp but there are too many for our small group to take on. Lucky for us, they are focused on their salvage operation over safety. See if you can find any intelligence on their leaders who are scavenging the derelicts.
QUEST OBJECTIVES
Acquire intelligence from the Alliance.
Unsent Letter
Scouting Map
Ship's Manifest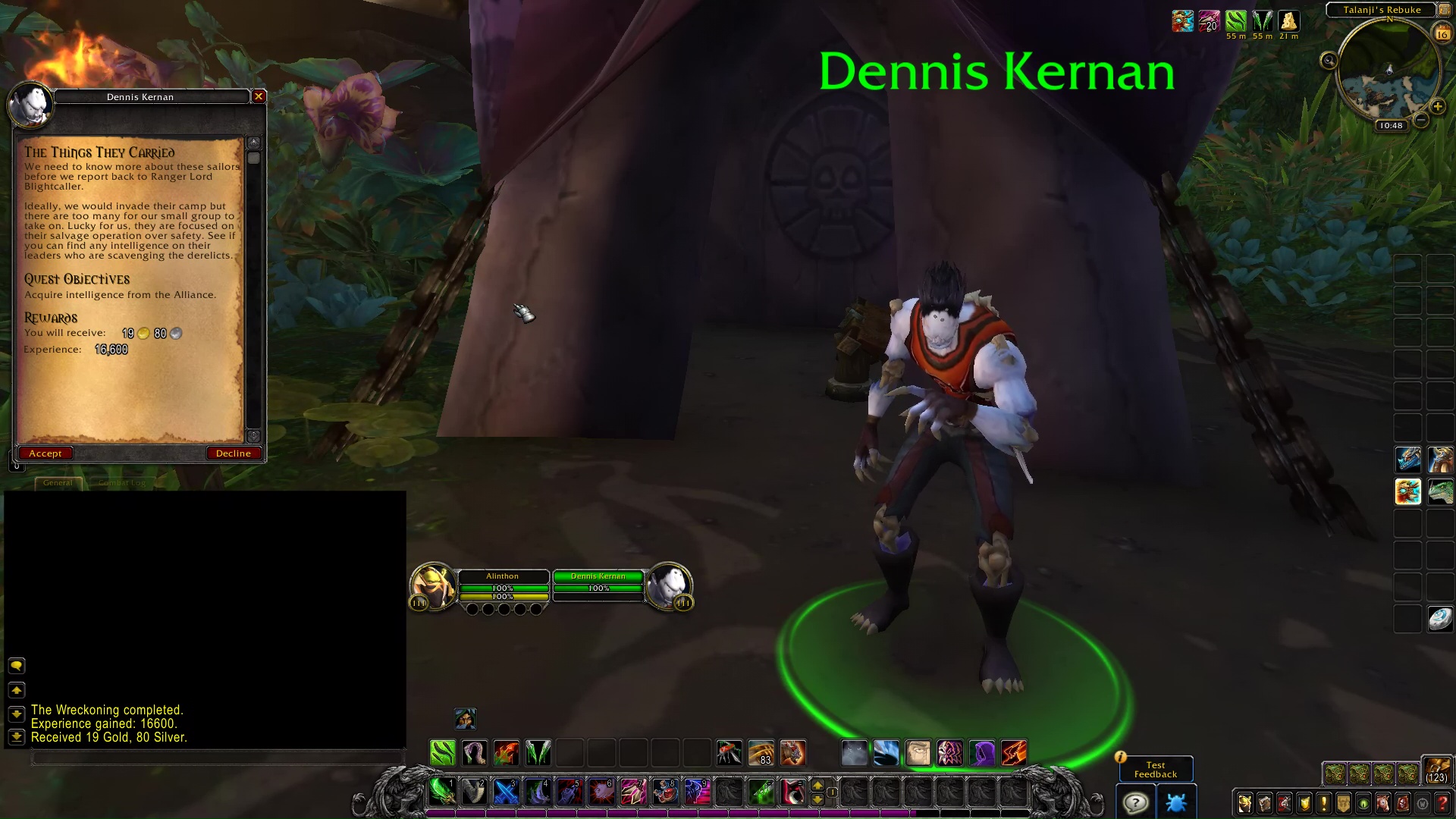 PROGRESS
COMPLETION
Dennis Kernan: What have you found?
Dennis Kernan: Intelligence isn't always gathered from the most obvious things.
The Things They Carried