Trader Kro: This sunken city was once a beautiful temple dedicated to the loa of the sea, Gral. But a few years ago Deathwing decided to rip the world apart with his Cataclysm. Now this city is falling off into the sea along with all of its secrets.
Trader Kro: You see the sinking ruins to the east? They were, not long ago, a temple to the shark loa, Gral. Naga tore down his temple and now are stealing his secrets. If it's for something good, I'll be a rock's uncle. It would be wise to let Gral know what's going on here. I do not think he would approve. Gral was quite powerful, and when it came to his knowledge of the sea, none could compare. It never hurts to have a fellow like that on your side. Some fresh, bloody Naga meat may just lure him out.
QUEST OBJECTIVES
Gather chunks of naga flesh as an offering to Gral.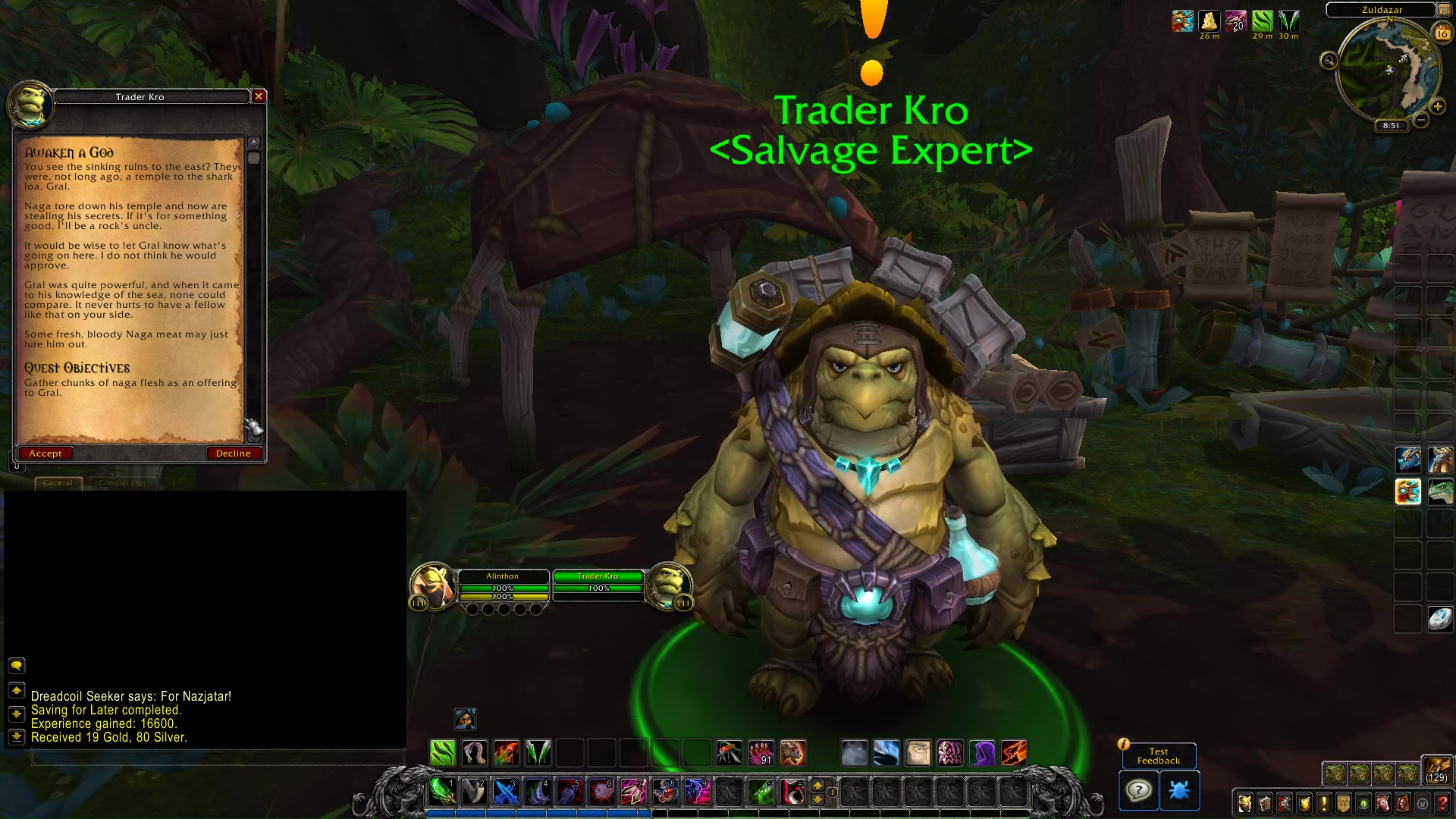 PROGRESS
Trader Kro: Find Gral. Let him know what transpires here. We do not think he will approve. His sharp, pointy teeth could come in handy.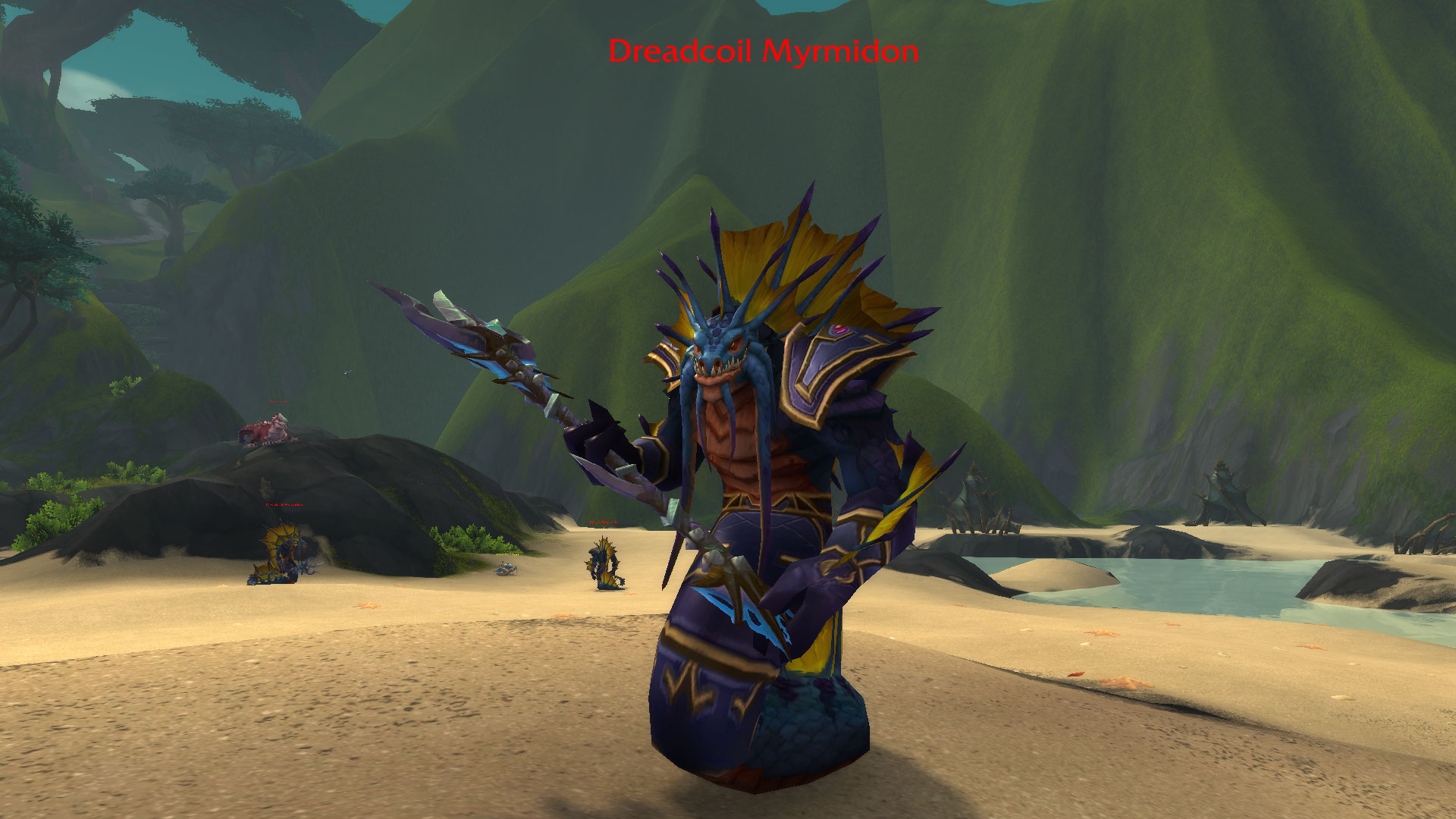 COMPLETION
Offering Vessel: (There is a feeling of anticipation emanating from the bowl.)
Offering Vessel: Now this! This is an offering worthy of my attention!
Shrine of Gral: The deliciously sharp scent of naga rage-infused blood… the sweet tender morsels… I will attend for this.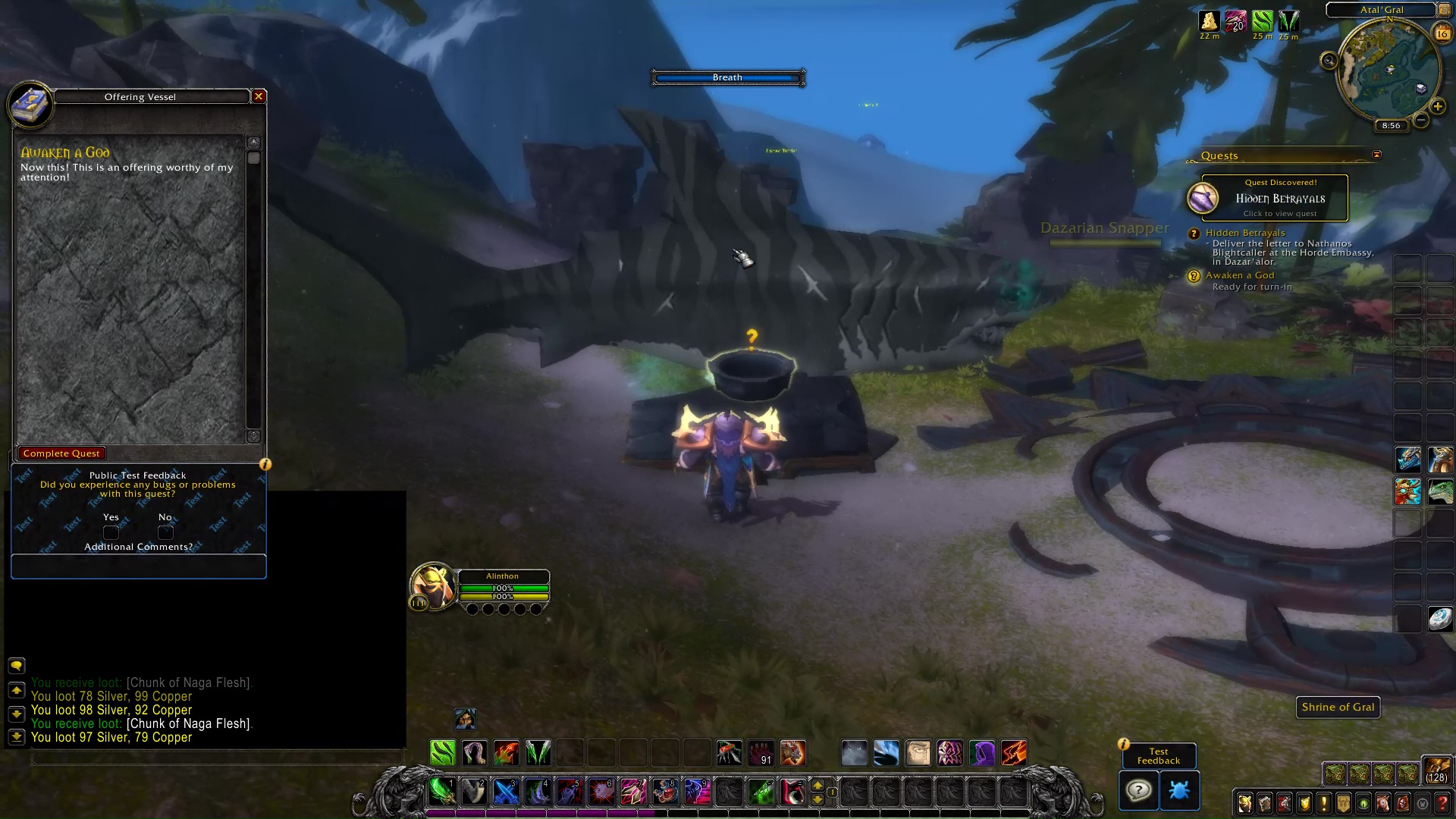 Awaken a god