Wanted: Sabertusk Empress: To any and all brave enough to seek the challenge:
Find and defeat a ferocious Sabertusk Empress, the strongest and most vicious of all tigers in Zuldazar.
They can be found up and down the road from the village of Tor'nowa.
A reward for any that succeed!
QUEST OBJECTIVES
Slay a Sabertusk Empress (Group: 3)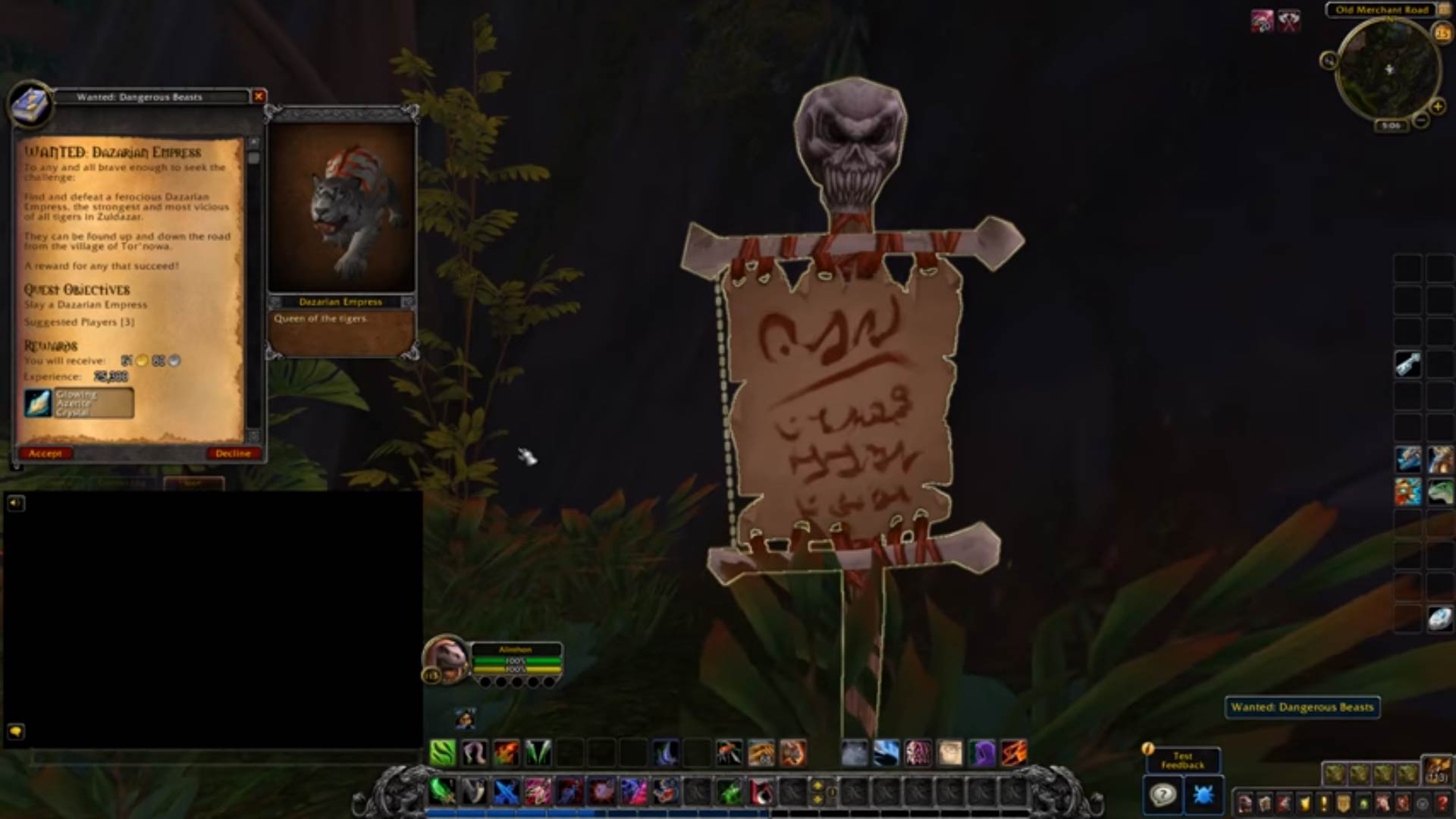 PROGRESS
TIP: The Sabertusk Empress is an elite tiger about 200 yards uphill from Village in the Vines (Tor'nowa Village). The quest says it requires a group of (3). The tiger has two cubs that instantly aggro when you attack the Sabertusk Empress. If your class has anything to disable a target (stun, blind, etc.), disable the empress, and kill the two cubs asap. Move to her right when she begins to cast bounding swipe. This damages you for 5% of your health, and stuns you for 2 sec. Hit her, but don't stand still. Her melee attacks do 13% damage. Stay mobile constantly.
COMPLETION
Shaz'ki: Thank ya, champion. That be one less threat to Tor'nowa Village.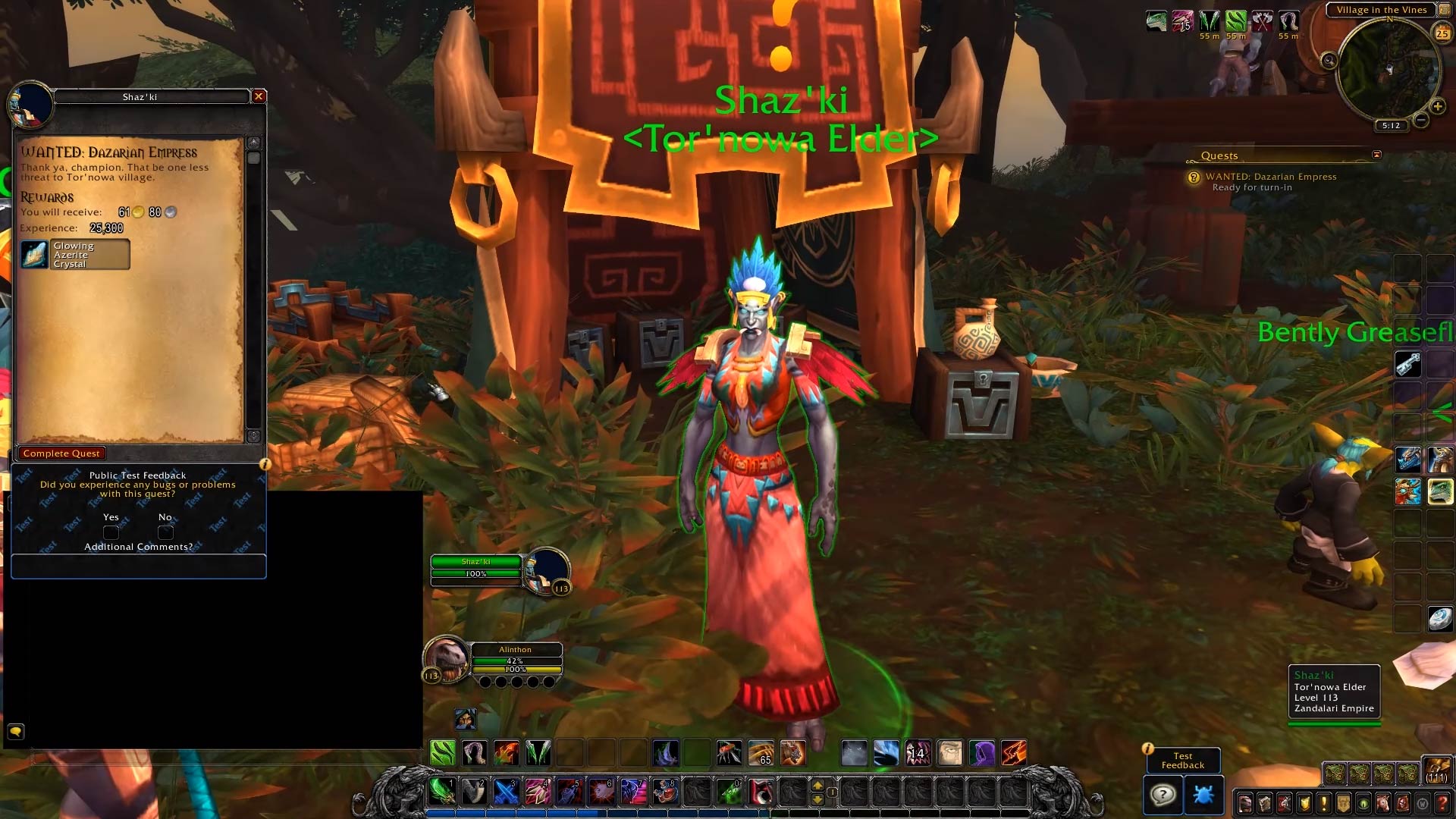 Wanted: Sabertusk Empress