Witch Doctor Jangalar: Da voodoo love incense and romantic meal are ready, . Take dem and place dem at da feet of Maka'fon.
Quickly, if you could. Dat da smell be… overwhelmingly, horribly, disgusting.
Could you move any faster?
Away.
From us.
For da sake of the brutosaurs, of course.
QUEST OBJECTIVES
Place and light the Voodoo Love Incense near Irritable Maka'fon and offer her the Romantic Brutosaur Meal.
Voodoo Love Incense placed
Romantic Meal offered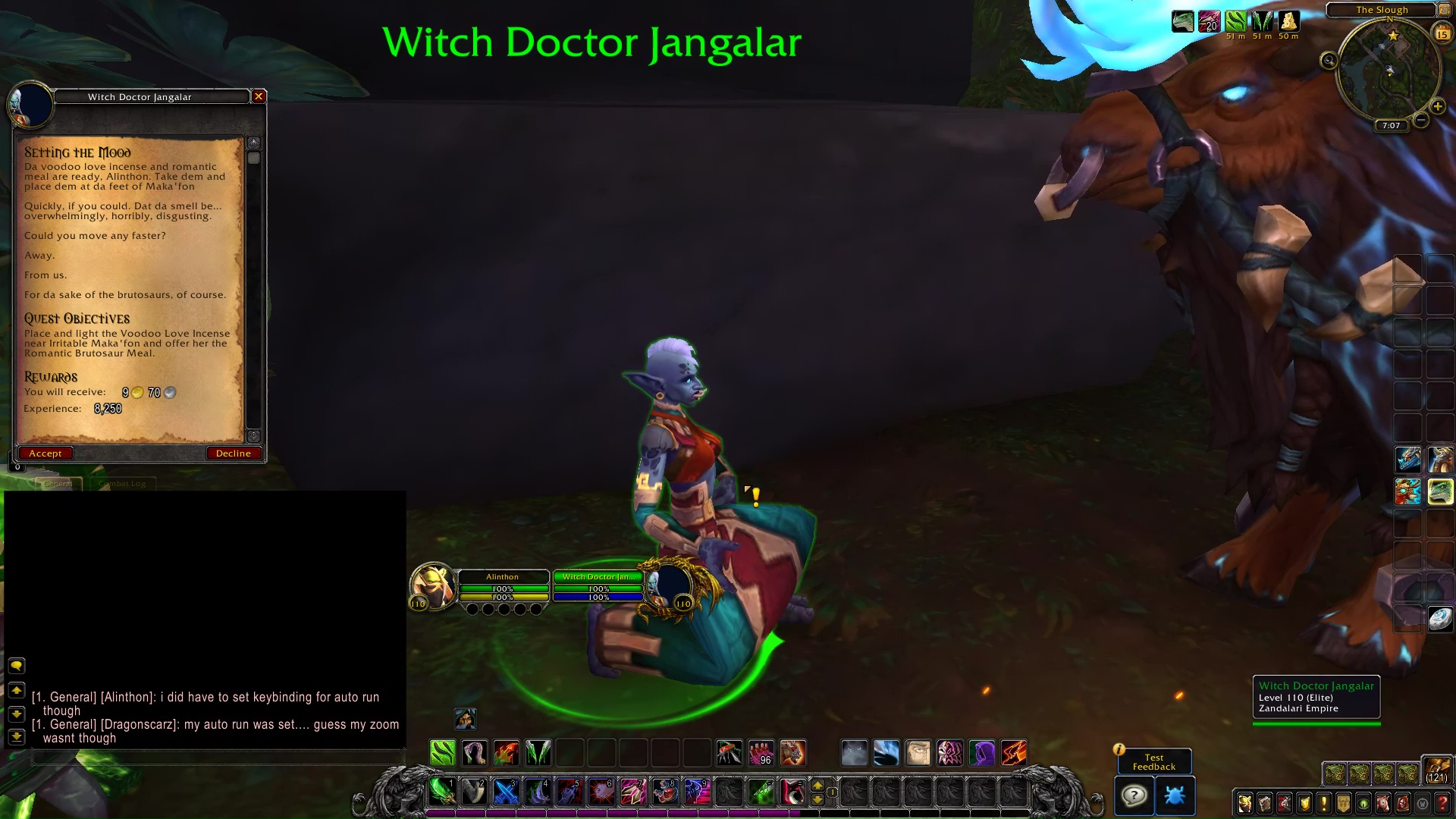 PROGRESS
Witch Doctor Jangalar: Wait… dis isn't working. She is very angry at something… watch yourself.
Witch Doctor Jangalar: Evidently da setting was not what Maka'fon needs fixed to be in da mood. I sense dat she craves revenge.
COMPLETION
Witch Doctor Jangalar: I am an expert on love and all of my previous mates can attest to dat. I have misread Maka'fon's reason for her mood.
Da razorwings ate her last clutch of eggs and she will make no more until she feels safe and avenged.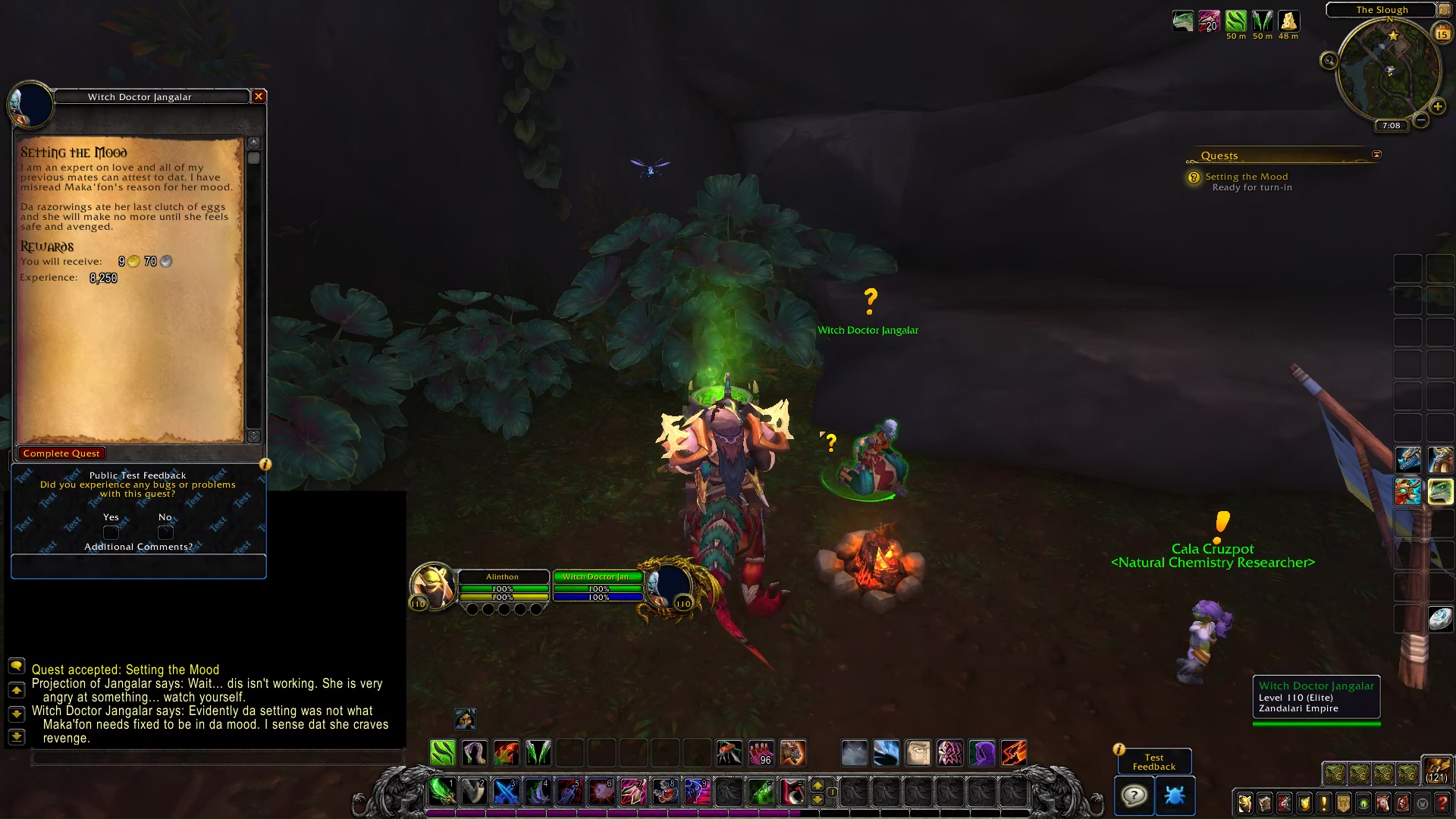 Setting the Mood