Okuna Longtusk: Great, let's get started! If we're going to break everyone out of here, you need to pose as a pit fighter like the rest of us. They won't just let you run around anywhere you want in here. First thing you need to do is present yourself to Boss Whalebelly. The giants may run this place, but as far as posing as one of us, Whalebelly's in charge. He's speaking with hsi goons just to the south.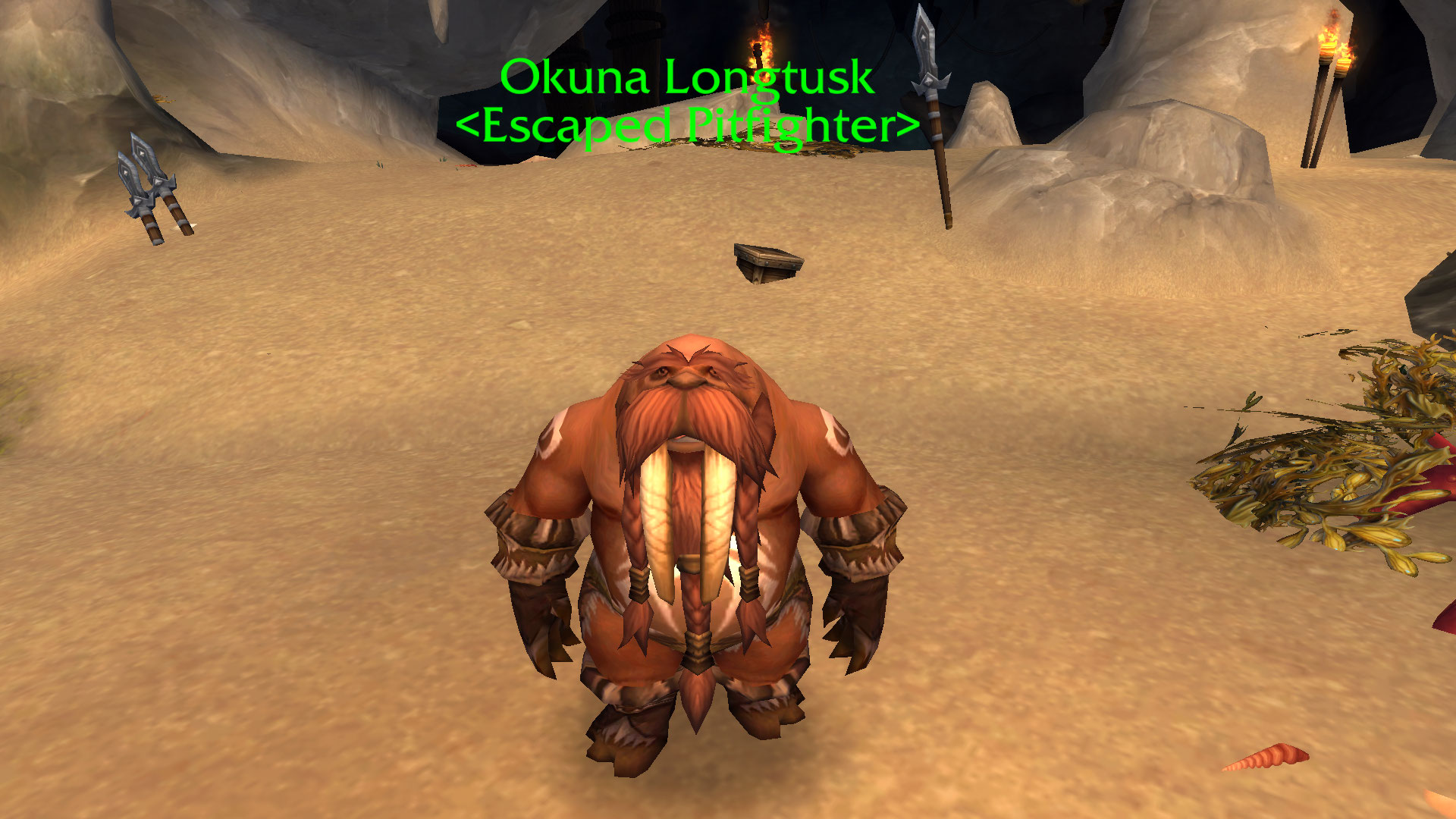 Quest Objectives
Speak with Boss Whalebelly.
Intermission
Okuna Longtusk: Whalebelly can make our job more difficult. Try not to offend him.
Boss Whalebelly: What's a puny (race) like you doing in here? Oh, we're going to have a good time making chum of you.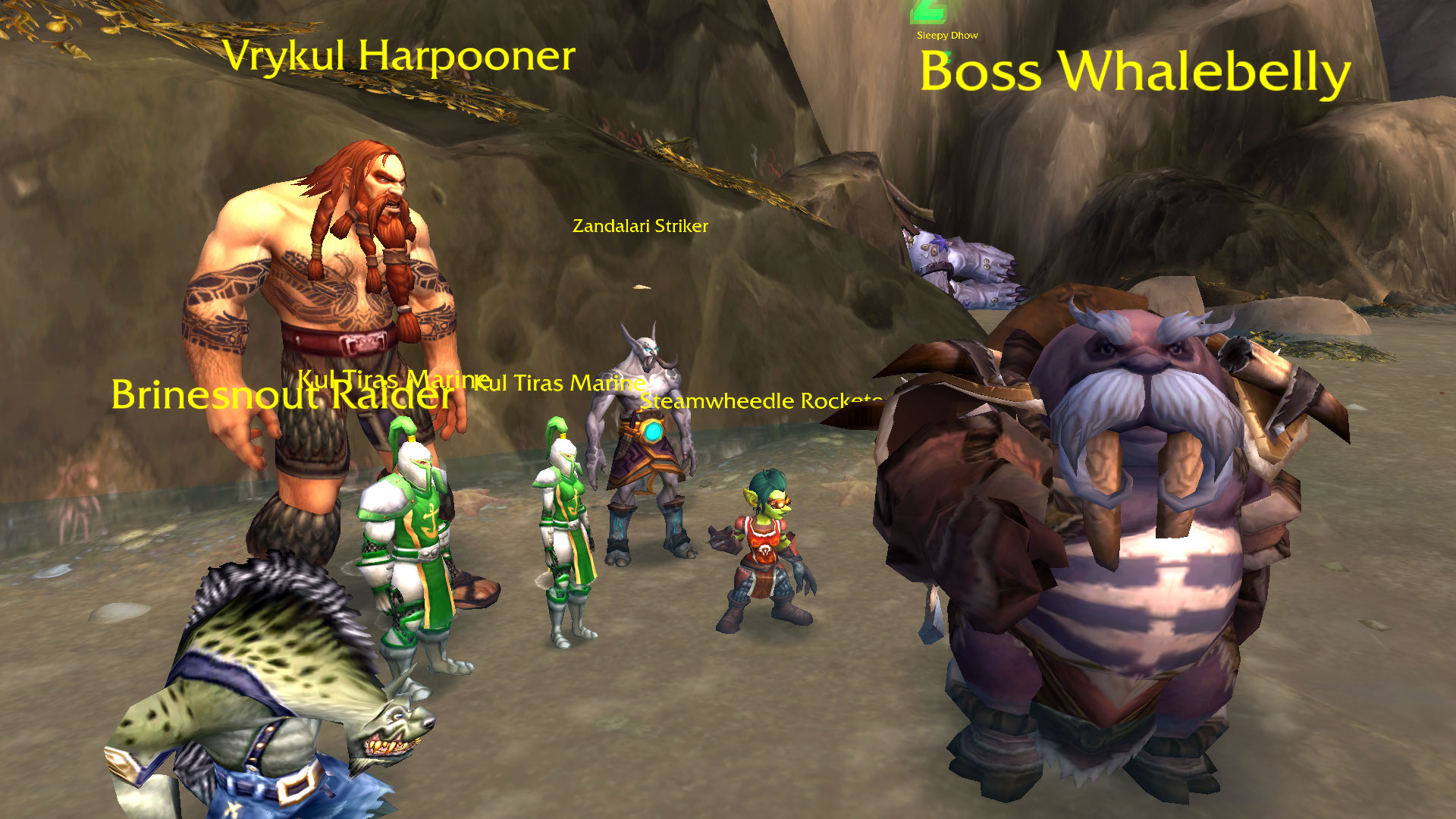 (Boss Whalebelly, it's great to meet you just letting you know that I'm going to be the arena champion by the end of the day.)
Boss Whalebelly: That's where you're wrong, chum. Dead wrong.
Bilgerudder: Whalebelly, what's all this?
Sternfathom: Here's mud in your eye, Bilgerudder.
Boss Whalebelly: You see this blade? I'm going to stick it so far up your…. Whait… what?
Bilgerudder: Told you. No talking to enemy pit fighters! Stop your blubbering. You're battle's coming.
Boss Whalebelly: I'll get you, (name), if it's the last thing I do.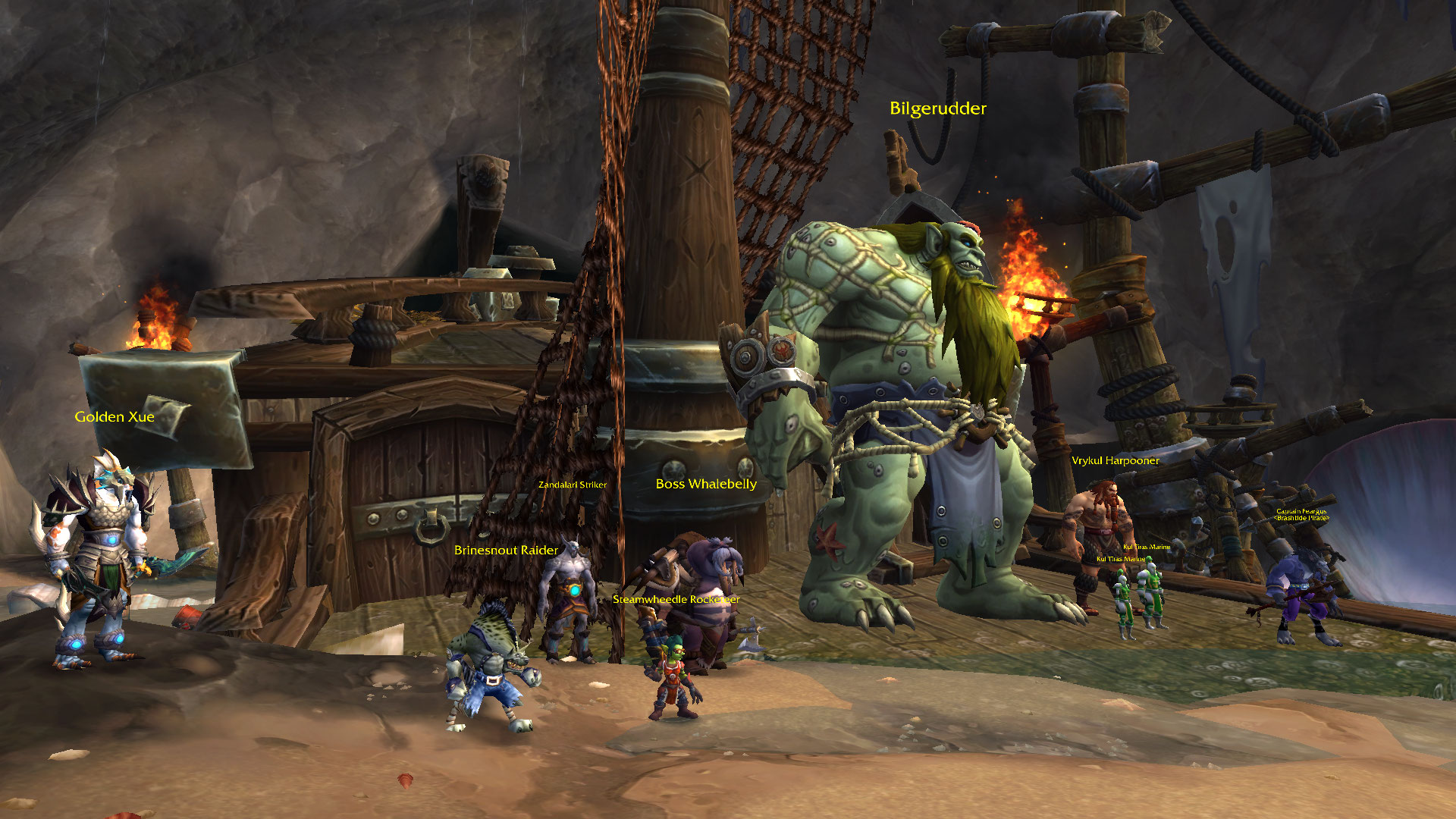 Completion
Okuna Longtusk: That could have gone better. Sounds like you've already made an enemy. Still, that'll work to our advantage. You versus Boss Whalebelly. The fight of the century… or at least, the day. Now to set everything up.
Boss Whalebelly's in Charge