This is a partial and edited transcript of the most important topics pertaining to Blizzard Entertainment video games, and Bungie's Destiny 2.
Kotick: This was another strong quarter. We delivered record results, and exceeded our prior outlook. Our audience is among the largest of any platform; and this quarter, we achieved a new milestone for daily time spent per user of over 50 minutes, which is in line with some of the most engaging online connected platforms in the world.
We remained focused on building enduring franchises over the long term and helping to grow strong and highly engaged communities around them. When we focus on serving our communities and investing in new ways to help people connect with our franchises, and each other across many different types of content and platforms. We create opportunities for delivering growth across reach, engagement, and player investment.
A great example of this is BlizzCon. Tomorrow, the 11th celebration of the Blizzard community kicks off in Anaheim, California. This is one of the highlights of the year for the company as BlizzCon exemplifies how our games bring people together from all walks of life and all parts of the world.
Gaming through events like BlizzCon, provides players with a true sense of belonging, and a recognition that through our games we can help break down the barriers that seem to be dividing much of the world. Over the next couple of days, over 30,000 people will join us from around the globe, with millions more joining virtually including via the live stream and our virtual ticket.
The attendance and viewership are great examples of the incredible passion of the Blizzard community, whether hosting esports championships, unveiling epic cinematics, offering compelling new game play experiences, and consumer products; or simply providing a space for players to connect. BlizzCon reflects the scale, and diversity of the broader opportunities open to the company today.
We remain excited about our growth prospects, many of which are progressing quickly. The launch of the Overwatch League begins with regular Season Play on January 10th, and we believe 2018 will be the year that eSports becomes even more broad in its appeal.
This morning, we announced large Overwatch League sponsorship deals with both Hewlett-Packard, and Intel; and these are two great examples of forward-thinking initiatives by two important companies that will help us deliver a great experience for the community, and invest in the future of the League.
Our employees across Activision Blizzard, and King continue to be recognized for their commitments to excellence and execution. We were named to the Fortune 500, Fortune 100 Best Companies to work for, and Fortune's Most Admired companies.
This quarter, we are proud to have been recognized in the Top 10 of Fortune's first-ever Future 50 list, which recognizes the world's most innovative, and forward-looking companies.
Marrying vision and creativity with consistent execution over the long term has always been the blueprint for our success; and we are going to keep working hard to approach our future with the same discipline. We are very grateful for the support of all our employees, our player communities, our partners, our stakeholders, and shareholders in this effort.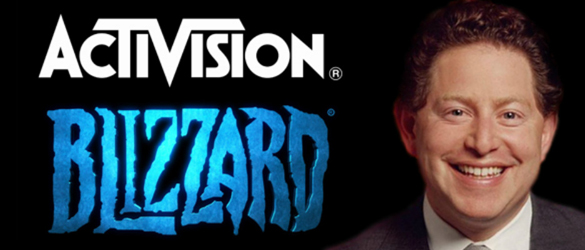 Johnson: 2017 continues to be a record-setting year. We surpassed last year's high watermark for year-to-date revenues, and earnings per share. We delivered record revenues in Q3, and we outperformed our guidance by more than $200 million on revenue, and by $0.13 on non-GAAP EPS.
Given this over-performance, and the confidence we have in our plans, we are raising our outlook again for the year. Our performance is made possible by our incredible teams whose commitment to delivering creative, and commercial excellence engages our communities, and enables our company to grow.
I want to highlight, in particular, that in Q3 our teams demonstrated two important aspects of our strategy: first, the ability to serve our communities with a broad range of experiences (large and small — across full games, expansions, content drops, features and services); and second, the ability to drive meaningful results from those investments.
We saw this from Activision and Bungie with the launch of Destiny 2 (a major new game for the franchise), which is now the biggest console release for the year in the US. We also saw see this from Blizzard with Hearthstone's Knights of the Frozen Throne expansion, built upon iconic characters and lore, which became a franchise's best-performing expansion to-date.
Destiny 2 is off to a strong start, and after the PC launch is now ahead of Destiny 1 on total consumer spend, on time spent per player, attach rate to the expansion packs, and average revenue per user.
Destiny 2 also achieved a new high watermark in digital full-game downloads at over 50% of console sell-through; and last week, we introduced Destiny to PC gamers for the first time, opening up the franchise to new global audiences, and future growth opportunities.
We were thrilled to launch on Blizzard's Battle.net platform where we have an end-to-end connection with the consumer, and can drive enhanced player experiences, better insights, and better company economics.
Blizzard also set a Q3 record for reach with 42 million MAUs driven by a steady stream of content, features, and service updates. This is now the 4th quarter in a row that Blizzard achieved record quarterly MAUs without a full game release, hiding again the strategy of continuous year-round content, and services to engage our audiences, and bring in new players. Notably MAUs grew year-over-year for both Overwatch, and Hearthstone; and the Overwatch community now has over 35 million registered players.
As Bobby mentioned, the company set a new milestone for daily time spent per user at over 50 minutes, placing us on par with Facebook's time per day, which is over 50 minutes across Facebook, Instagram, and Messenger. Blizzard's driven engagement with compelling content updates across much of their portfolio: Overwatch introduced new content for seasonal events, including Summer Games in Q3; and Halloween Terror last month, driving participation, and customization items.
World of Warcraft released a large content update leading to stable MAUs versus prior quarter, and strong participation in value-added services; and Hearthstone saw time-spent rise by double-digit percentage year-over-year on the strength of the Knights of the Frozen Throne expansion. Blizzard also released a number of key updates on the Battle.net platform.
As mentioned, Battle.net welcomed its first non-Blizzard game: Destiny 2 on PC, and ahead of that launch, the Battle.net team released a new mobile app, and a strong collection of social features in a desktop app — enabling players to stay connected both inside, and outside their games, and across devices. Our groundbreaking efforts in eSports, drive engagement as well by celebrating our players, and recognizing their achievements in new ways.
As Bobby mentioned, we continue to make great progress on the Overwatch League. The 12 inaugural teams have now been unveiled. Their names, logos, and fans will soon be able to celebrate their favorite team and players through both: physical and digital merchandise.
The Overwatch team is hard at work on refining the spectator viewing experience to make the game even more fun to watch, including team jerseys for in-game heroes, and new camera angles to get a better view of gameplay. Pre-season competition begins next month at the Blizzard Arena Los Angeles.
I was recently at the facility, and can say that the arena, and overall spectator experience are awesome. Over the past week, Blizzard hosted opening week competitions across a number of franchises for BlizzCon at the arena. We look forward to seeing some of you at the championship matches later this week in Anaheim.
Blizzard also had strong a quarter for player investment, not only in their live games, but also in re-imagined, and re-mastered experiences from the libraries, including Blizzard's StarCraft: Remastered. This approach of continuing to provide content, and features for the community wherever they are playing, even years after the initial launch, opens up growth opportunities for years to come.
In summary, our record performance in the quarter, and our record performance year-to-date are the result of our team's passionate dedication to serve the growing communities across our franchises. That dedication is now extending into new growth levers like eSports, consumer products, and advertising; and we are excited about our growth prospects ahead.
Neumann: Activision doubled revenues, and more than doubled operating income year-over-year, leading to record Q3, and record year-to-date financial performance. Blizzard's $531 million in segment revenues, and $168 million of operating income were driven by the strength of the World of Warcraft, Hearthstone, and Overwatch franchises.
Performance was down year-over-year as expected, given the difficult comp to last year's Q3, which featured both a World of Warcraft expansion, and the first full quarter following Overwatch's release.
So now let's turn to our Q4 outlook. In Q4, we will continue our strategy of delivering a steady stream of content, and services to our community, including updates for Blizzard's Hearthstone, and Overwatch franchises; and execution against a robust slate of features.
As you know, Activision released Destiny 2 on PC on October 24th, and we have plans to release our first expansion, and add-on content for that franchise on December 5.
Q&A
You have talked about esports as an investment in the near-term without material profits. Can you help quantify near-term milestones and other benefits that having the leagues can offer such as the marketing for Overwatch and other titles? And what are the plans for additional leagues beyond the Overwatch League?
Kotick: In fact, today, we are having our first owners meeting for the Overwatch League, and we view that as a major growth initiative, and a very sizable standalone opportunity for the company. We are building the league for the long-term, and in our view, the opportunity rivals what you see in professional sports for a lot of perspectives; but starting with the demographics to the audience.
The first season is really about building a solid foundation, delivering world-class viewing experience, distributing the content as broadly as we can to our audiences around the world, making sure that we have that strong and growing global fanbase; and really building the league revenues in the key three areas that we have outlined in the past; and today was a great announcement in that regard: in sponsorships, in the sale of broadcasting media rights, and in licensing.
We have got a really great group of owners who I just came from. We have got some of the great entrepreneurs in sports, some of the great entrepreneurs of the endemic eSports businesses; and they are all focused on driving local marketing campaigns to build out their fanbases in the markets that they serve.
I think we are off to a very good start in the sponsorship front with the announcements that we have made today; and we will continue to deliver new news, and information as we get closer to our January 10th launch date. So it will clearly benefit the franchise from a marketing perspective, but it is a great business opportunity in and on itself.
As far as other leagues… right now, we are so focused on executing Overwatch League as best as we can, that we are not really planning on announcing anything else right now. And look, I would say, that the greatest single benefit that we get from celebrating our professional players is that these are people who make an incredible investment, and commitment into our games; and we have the opportunity to really celebrate, recognize, and reward them in an exceptional way.
We think that that has the most tremendous value to our players, and to the company.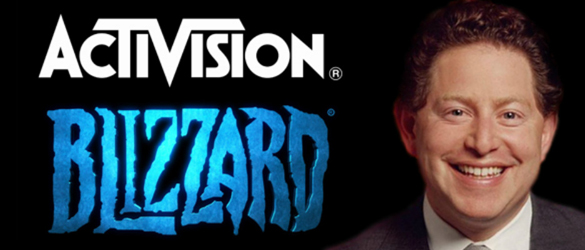 Morhaime: I just want to add: we are incredibly excited about the launch of the League on January 10th. We really view this as sort of building a foundation for this League that we don't expect will scale overnight. Sports leagues take time to build, but with the foundation that we are building, we are really excited about what the future will hold; and we think it will benefit players, teams, fans, and have a really long-term potential for the Overwatch League.
In terms of how the League might benefit the franchise overall, we really view that as being tied. What is good for the league is good for the Overwatch game as well. So, I am incredibly excited about the inaugural Season.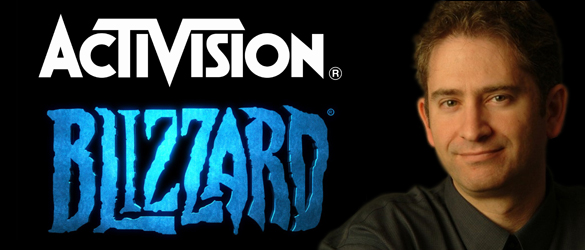 Can you discuss in a little more detail recent performance, and trends you are seeing across World of Warcraft and Hearthstone; and how you are thinking about the pace of investments for these franchises going forward?
Morhaime: So we continue to be very happy with both of those. With the strength of both of those franchises; and I would tell you on the World of Warcraft side, we are investing more than ever.
The team has been hard at work delivering on our commitment to the community to deliver more content, more consistently between expansions, that has been going really well. Since Legion was launched in August of last year, we have added multiple content updates, and the updates have been really well received by the community.
We have seen engagement up versus last year, when you look at time spent per player, and also frequency of play.
On the Hearthstone side, Hearthstone's continuing to do really well. Engagement has been really strong throughout the year driven by our successful content launches, and our innovative event specifically, with the last expansion: Knights of the Frozen Throne. As you heard, it has had a franchise record for expansion sales, and also drove strong engagement with time spent, up double-digit percentage year-over-year, and MAUs were also up year-over-year as well.
Great quarter. I'm not sure who's more excited for the new Blizzard content, gamers or investors. But for those who have not gone to BlizzCon, is there a way for you to tease any of the upcoming announcements?
Well, first, we are going to have to get you to BlizzCon one of these days, but it is just an amazing community event; and getting to see the passion of our players, and the amazing skill of the pro-players in person is pretty incredible; but even if you are not there in person, you can still watch the opening ceremonies for free at BlizzCon.com.
That starts at 11:00am Pacific tomorrow; and also you can access all the eSports content across all of our games for free, including the championships for the Overwatch World Cup, and Heroes of the Storm, StarCraft 2, World of Warcraft Arena, eSports tournaments, as well as the Hearthstone invitational.
Also, if you would like to access all BlizzCon offers, which includes the panel channels, community contests, and other events like the Muse concert, you can also buy the virtual ticket for $39.99. So got a little plug in there; but in terms of the latest news and everything, we have a number of different announcements that we will be making at the show; but you are going to have to wait until tomorrow to hear about that. So thank you very much for the question.