Archmage Y'mera: I have an idea. This construct will be of use to us. We simply need to jolt it awake.
We once stored great quantities of energy in conduits throughout the Conservatory. They are still functional, but only just.
Take this.
(Y'mera hands you a brightly glowing crystal.)
It will provide a small burst of magic that should help stabilize an erratic conduit. I think I have enough stored for eight or so.
Stabilizing a few should allow us to access the whole network.
Objectives
Stabilize 8 Erratic Power Conduits.
Progress
Note: These are the Erratic Power Conduit you need to find throughout the Conservatory of the Arcane.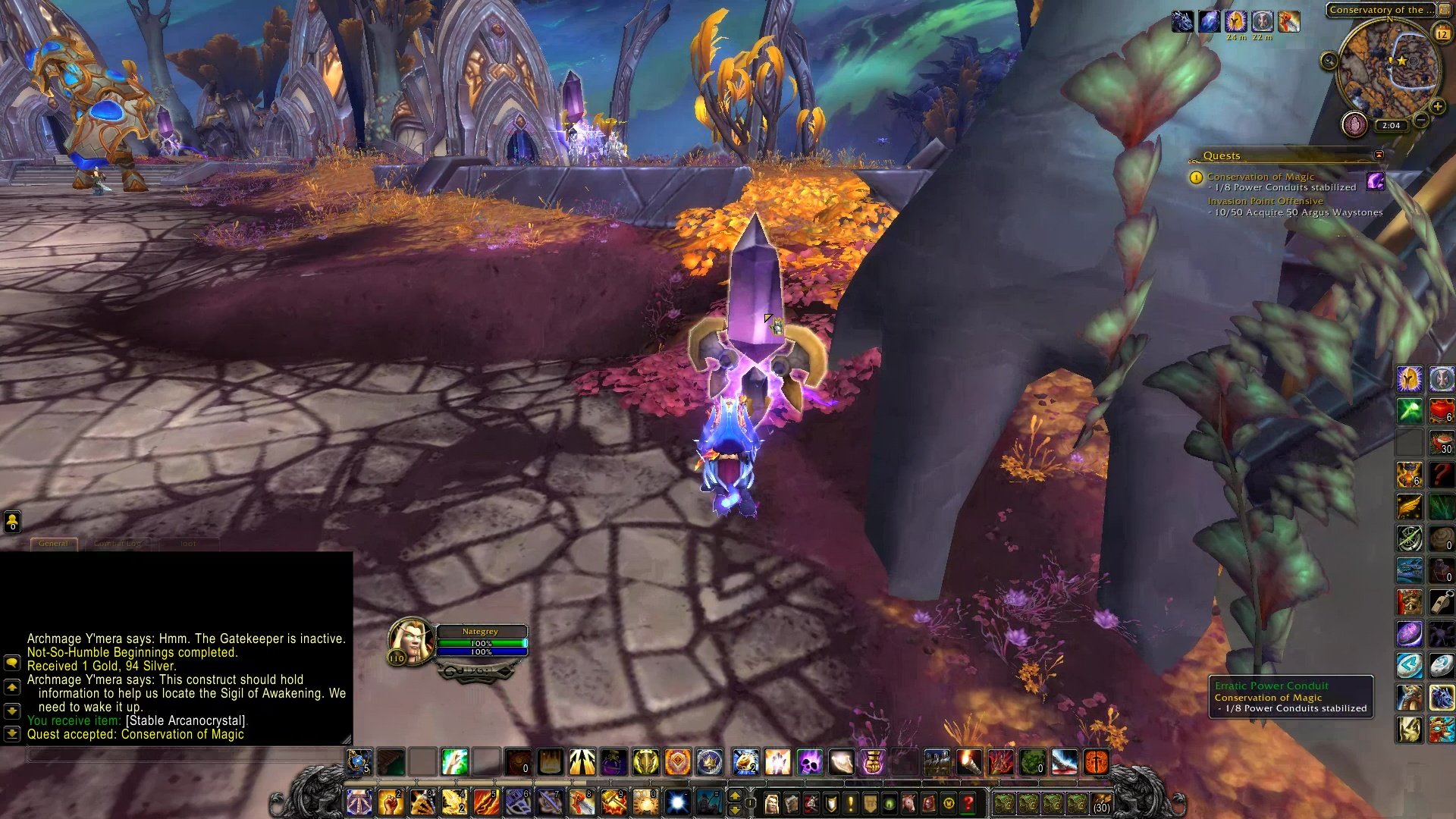 Archmage Y'mera: I had hoped that would work. The lights are on but no one is home.
Completion
Archmage Y'mera: Yes, excellent. The conduits are back online.
The construct however is proving a little more difficult to awaken than I had hoped.
Conservation of Magic
Argus Zones