Calydus: The book you carry is the key to your friends' salvation, and to your absolute power! It holds within information about many relics too dangerous to the Legion to leave unchecked. Read, friend. And decide which of these artifacts you will use to strike Jagganoth down!
Quest Objectives
Use the Tome of Blighted implements to choose which artifact you will pursue.
Intermission
Which weapon should we pursue first?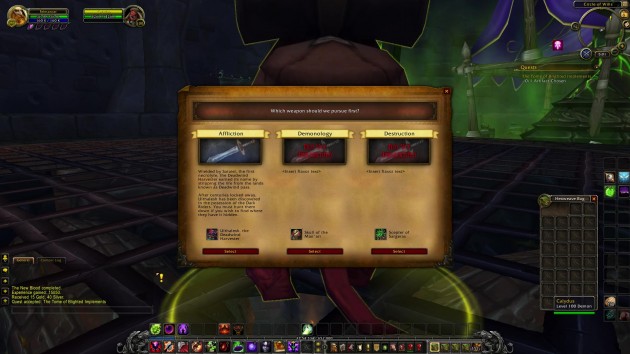 Completion
Calydus: Yes, friend chose very wisely!
The Tome of Blighted Implements