Calydus: Jagganoth's minions are now yours to command, Overlord, but there is more power to this place than just that! Here, at the Seat of the Overlord, you will find a special altar, formed of the pit lord's blood and charged with his power. This power can be transferred to your artifact. Approach the altar, Overlord, and claim Jagganoth's power for your own!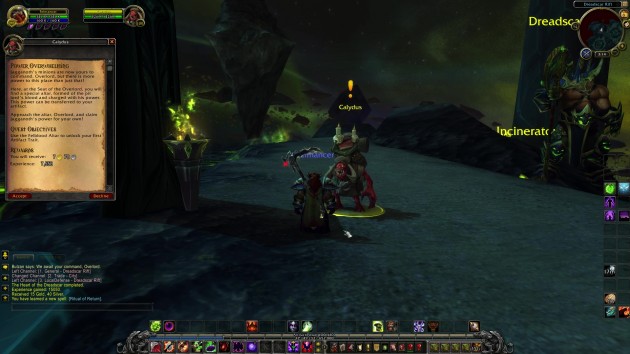 Quest Objectives
Use the Felblood Altar to unlock your first Artifact Trait.
Intermission
Felblood Altar: Empower artifact.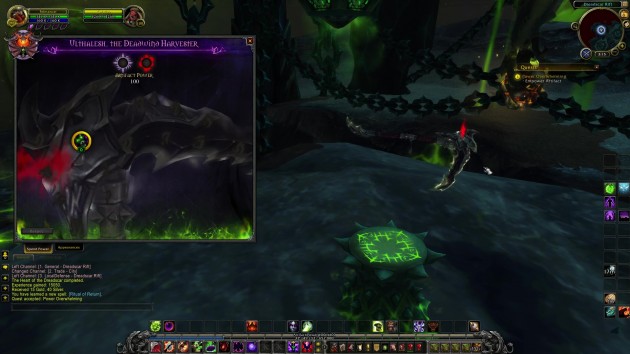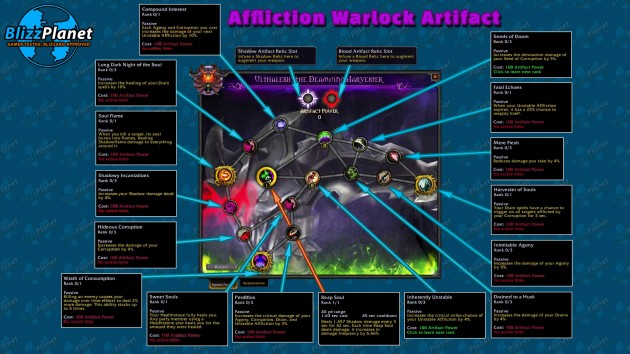 Completion
Calydus: Yes, your artifact grows stronger! Friend cannot rest, though, for a new danger lies around the corner.
Power Overwhelming