Calydus: It seems that friend has caught the attention of Mephistoth. This is very bad news, as the dreadlord will surely wish to seek revenge for losing his general. Friend will need more than the Dreadscar to stand against him, you will need powerful warlocks such as those who were captured. Calydus thinks the orc still lies in the pit where you were chained. Friend must revive him, and rebuild the council!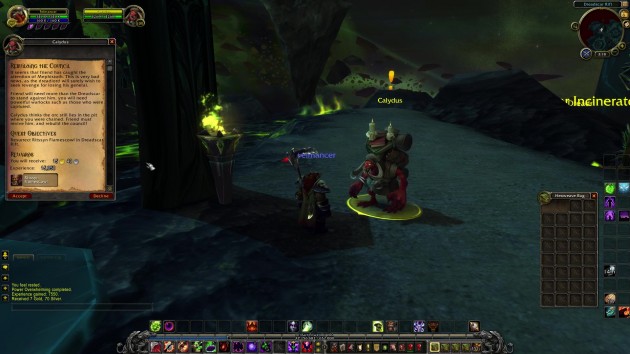 Quest Objectives
Resurrect Ritssyn Flamescowl in Dreadscar Rift.
Rewards: Ritssyn Flamescowl.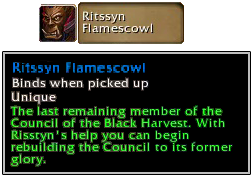 Intermission
Ritssyn Flamescowl: I… live! It would seem that even a pit lord can't keep you down, warlock. But, what of the rest of the council?
Rebuilding the Council