High Exarch Turalyon: The time has come, (name), to begin our assault upon Antorus. Everything we have fought for, everything our friends and family have sacrificed, has brought us to this moment. We will fire Light's Judgment upon the walls of the accursed citadel and storm their seat of power. We will end the Legion. After all you have done, it is fitting that you have the honor. Activate the Crown of the Triumvirate and let us finish our mission.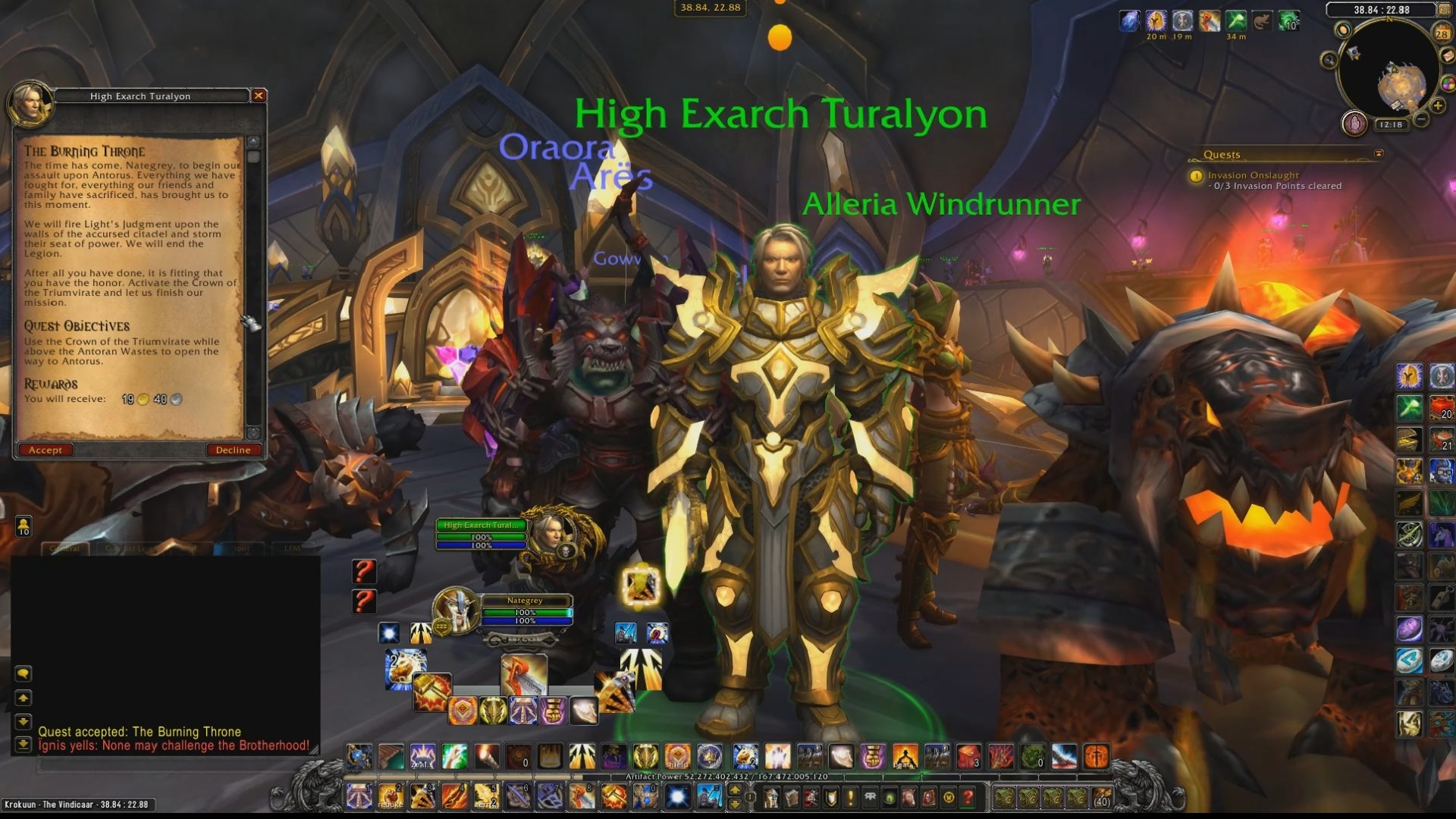 QUEST OBJECTIVES
Use the Crown of the Triumvirate while above the Antoran Wastes to open the way to Antorus.
PROGRESS
NOTE: This quest only works if you are in Antorus Wastes' Vindicaar. Click the Crown of the Triumvirate to trigger a cutscene video.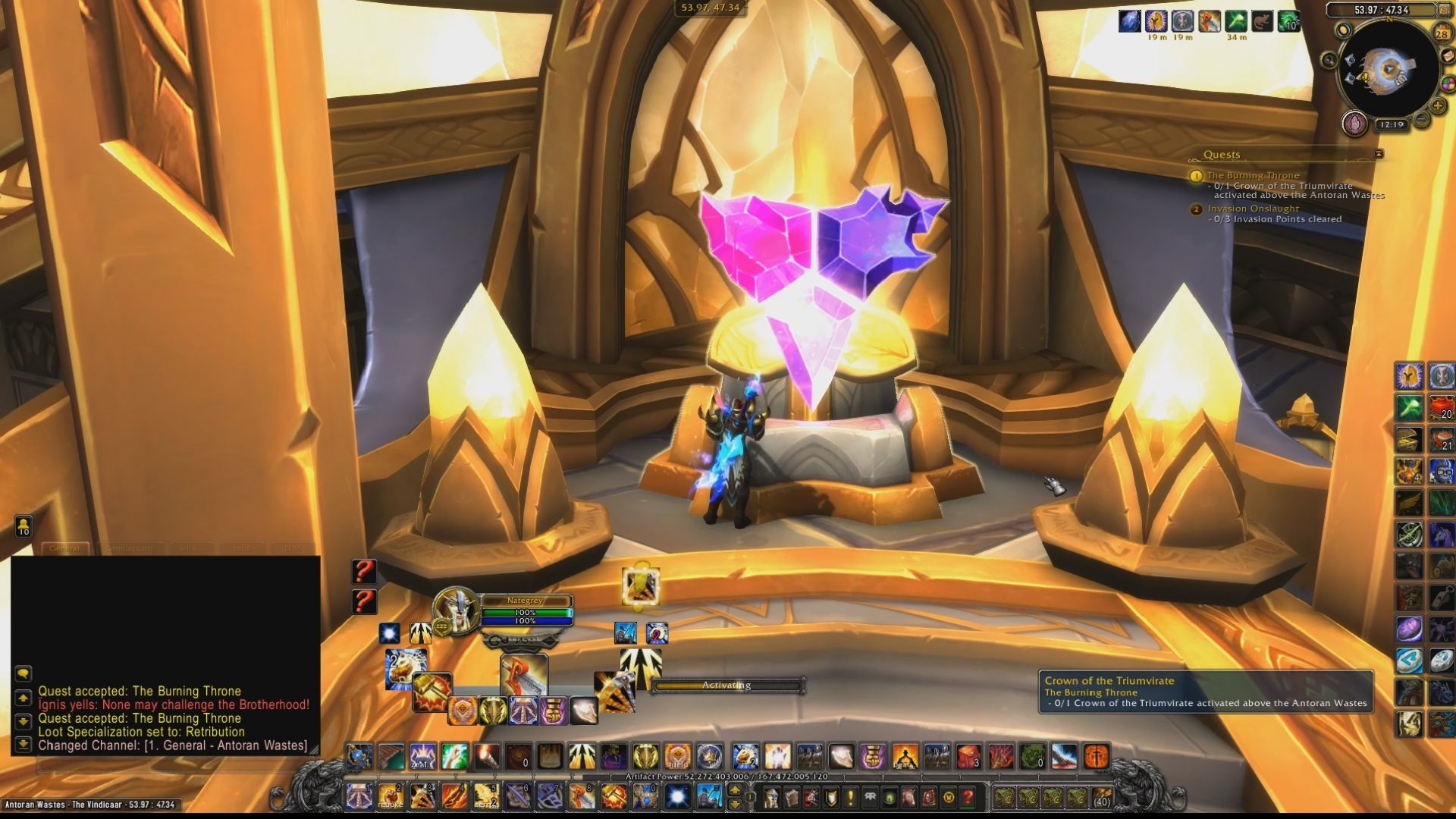 High Exarch Turalyon: This is it, champion. Now we assault the heart of the Legion itself.
CUTSCENE
Grand Artificer Romuul: Now, fire the gun! For Argus! For our people!
COMPLETION
High Exarch Turalyon: After so many years… so many sacrifices… victory is finally within our grasp.
Illidan Stormrage: The tiniest crack in the armor, allowing a blade to slip in… At long last, we have turned the tables on the Legion. Let them cower before our invasion!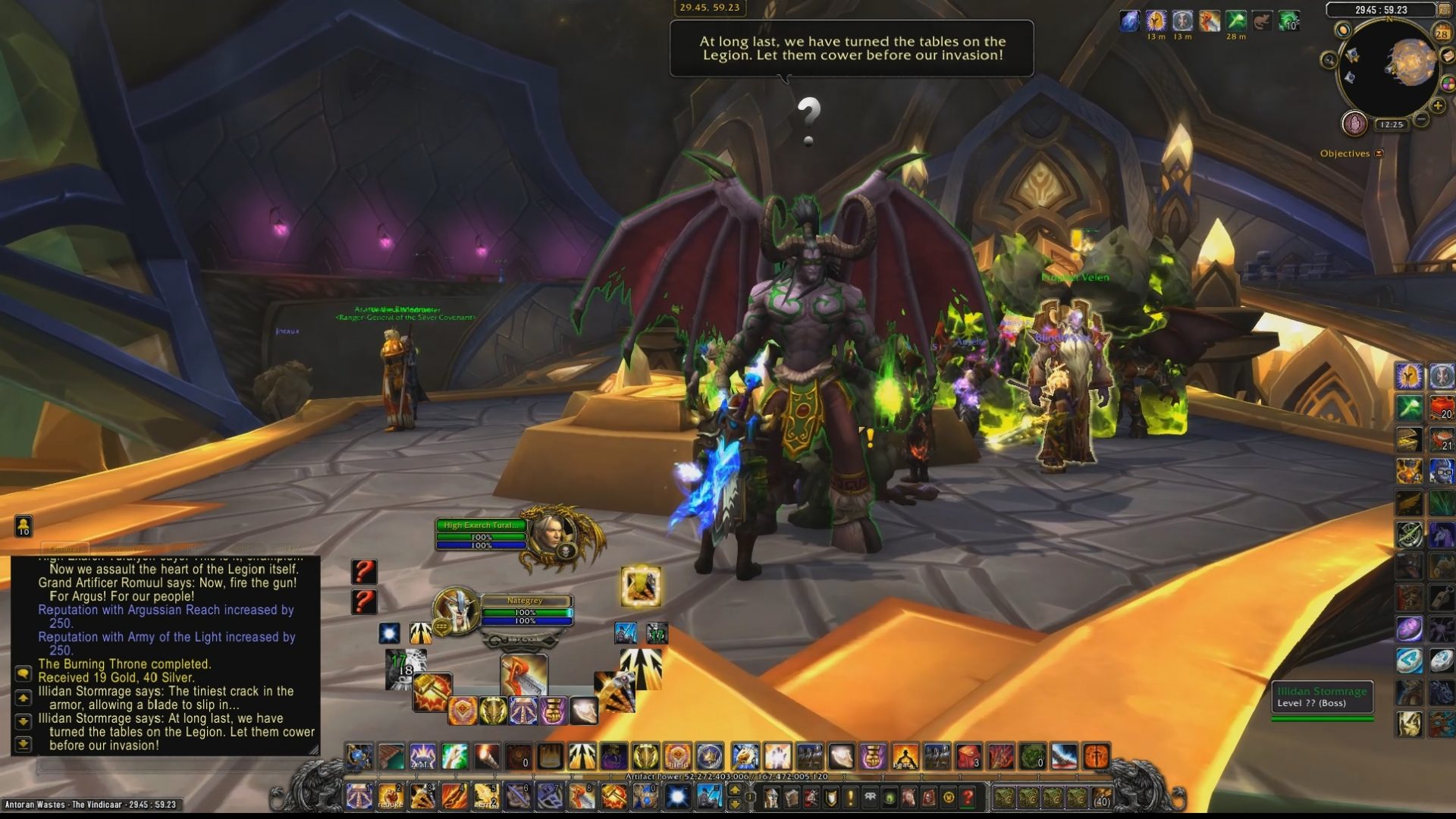 The Burning Throne
Argus Zones