Prophet Velen: I must continue to seek the Crest of Knowledge, my friend. Nothing short of the whole Crown of the Triumvirate can turn the tide in the battle we face.
Talgath's forces stand between us and that goal. I will need you to clear a path.
We can let nothing stand in our way. Not even Talgath.
Objectives
Slay 12 of Talgath's forces.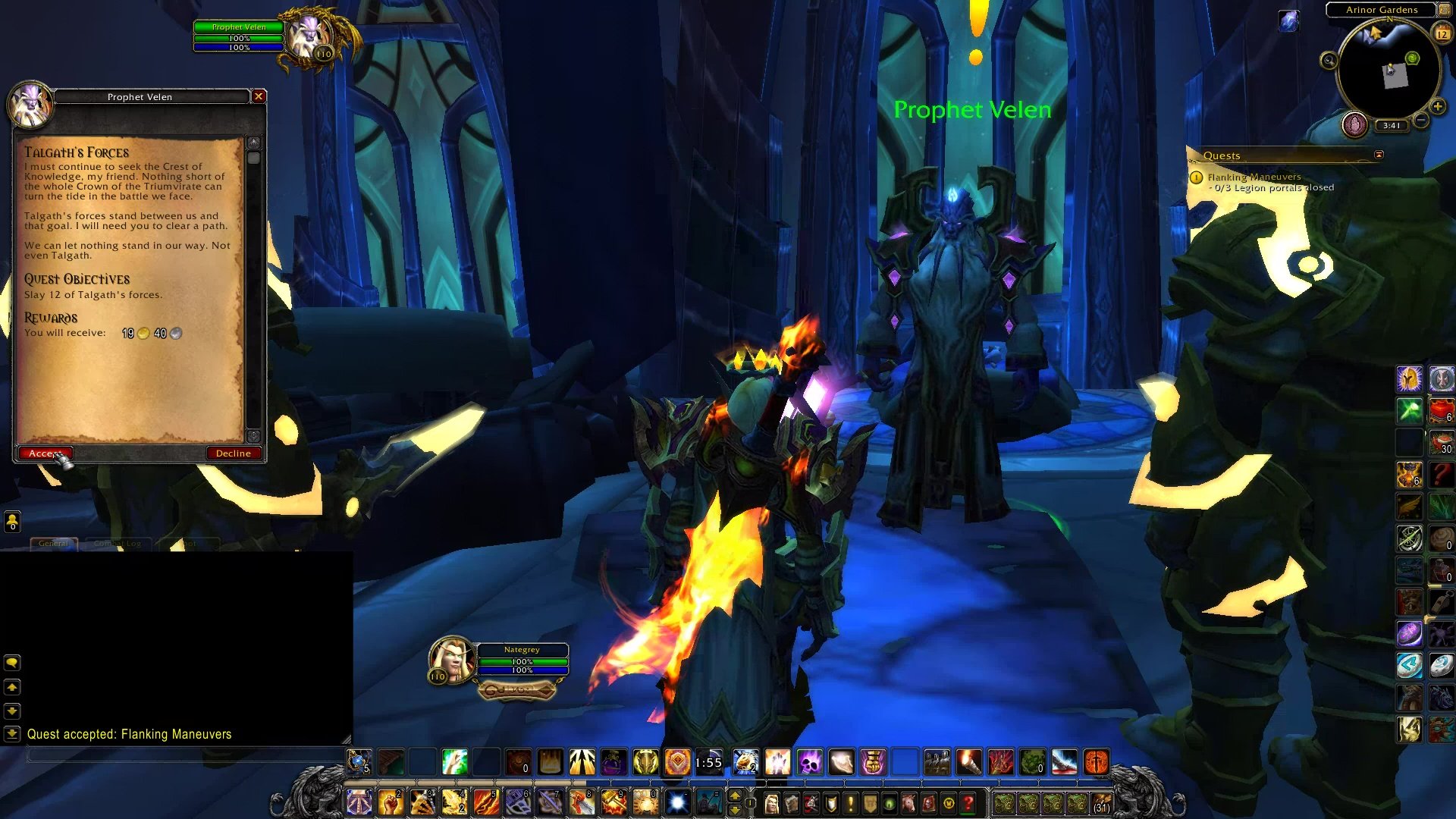 Progress
High Exarch Turalyon: We will escort Velen safely to the Crest. If you cover our retreat, we may just see this through. Lead the way, Prophet.
Prophet Velen: Make haste, my friends. Something dark and terrible stirs… and it is not Talgath.
Talgath yells: They flee to the terrace! We have them right where we want them.
High Exarch Turalyon: The Light rejects you, demon!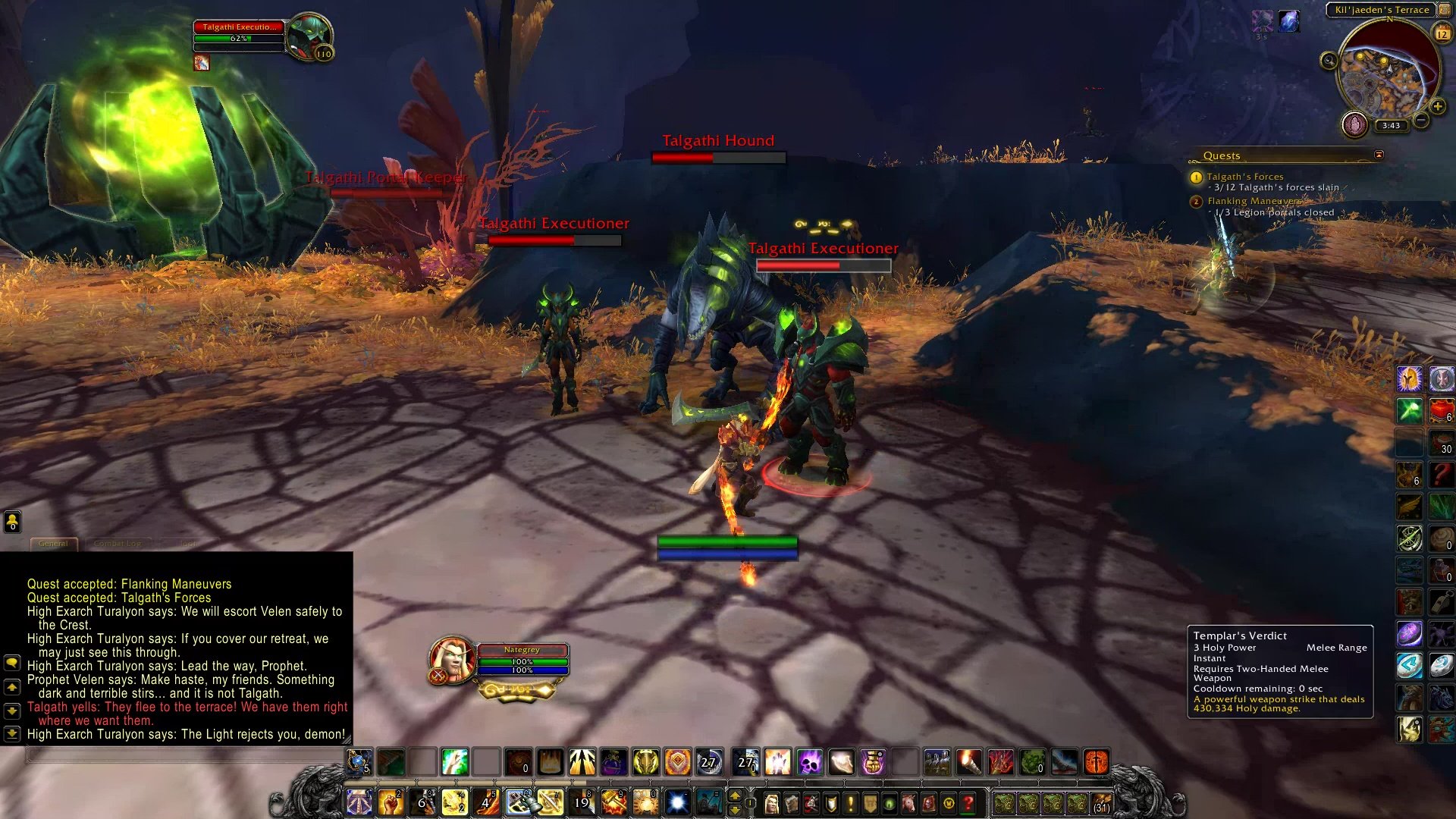 Talgath yells: Your screams will echo through Antorus if they escape!
(Grand Vindicator Sorvos nods to you.)
(Velen's unmoving gaze is rooted on the statue before him.)
Completion
(Velen does not seem to notice your presence.)
Talgath yells: Make way. I will deal with this myself.
Talgath's Forces
Argus Zones