Illidan Stormrage: Despite their strength and their numbers, even the Burning Legion requires order to fight. Disrupt that order… and they fall like the rabble they are. The plan is simple. Let chaos reign in their ranks, and the day will be ours.
Objectives
Kill 4 Nathraxxan Soulcarvers, 4 Nathraxxan Doomshots, 4 Ravenous Soulhunters, and a Nathrezim Banelord.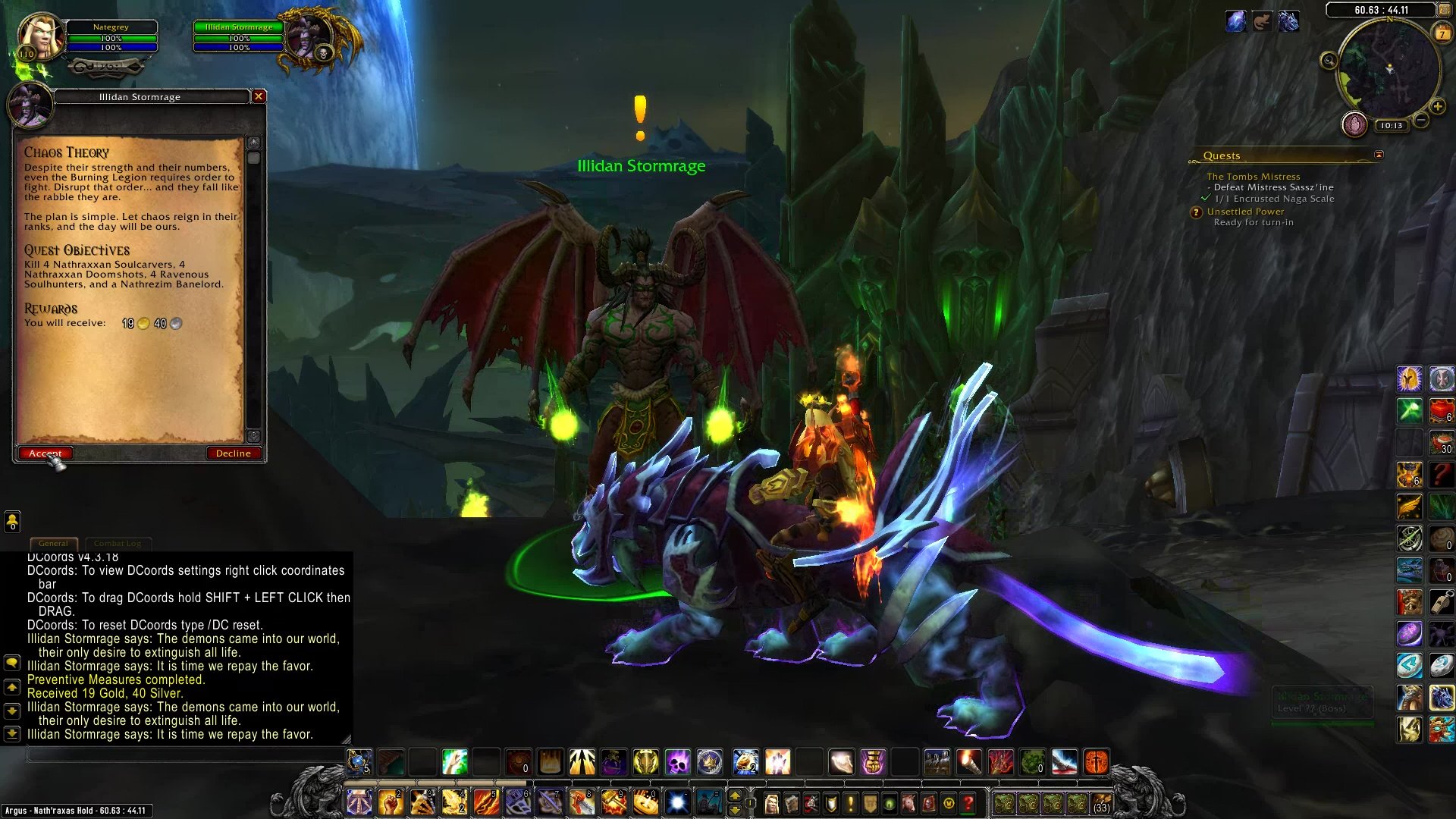 Progress
Illidan Stormrage: The demons came into our world, their only desire to extinguish all life. It is time we repay the favor. Now we will prey upon them!
Nath'raxxan Doomshot: I will be heralded for your demise.
Nath'raxxan Doomshot: Azeroth will fall!
Illidan Stormrage: Already their ranks crumble. We must press the attack.
Completion
Illidan Stormrage: Now that their forces are in disarray, let us proceed.
Chaos Theory
Argus Zones