(As you near the statue, a somber voice fills your mind.)
Prayer Effigy: "You must resist the shadow's pull. Come to me, brothers and sisters. Be whole within the Light.
Let Arkhaan show you the way home."
(The rest of the message is garbled, though the nearby Broken seem to be gnawing on pieces of the statue.)
Objectives
Collect 5 Fragmented Prayers.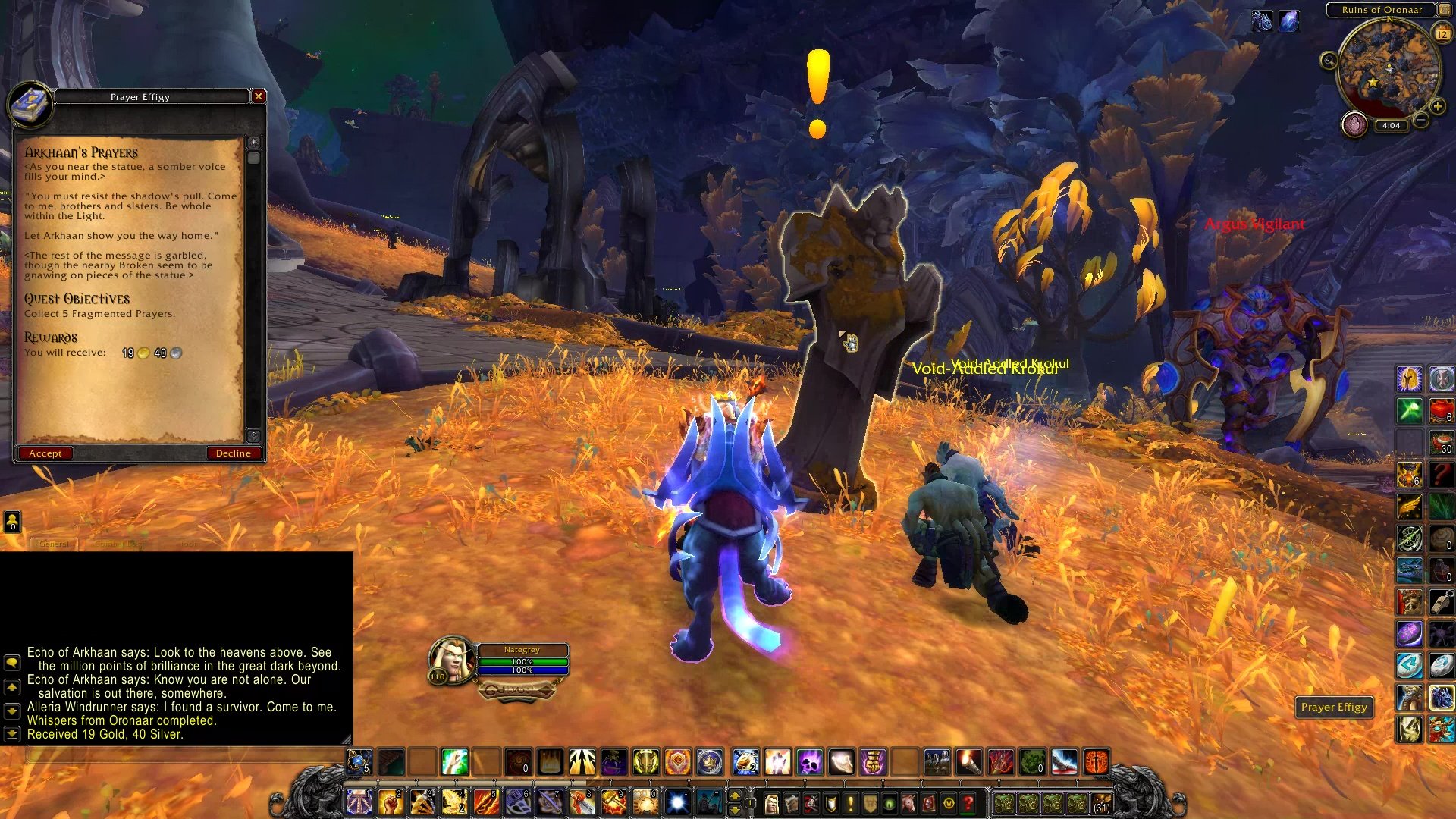 Progress
Editor's Note: This quest begins by clicking a statue with a yellow-exclamation mark. The statue is located in Ruins of Oronaar (Mac'Aree) and can be seen in the mini-map. The Fragemented Prayers can be looted after killing Shadow-Touched Krokul. These mobs can be found outdoors and inside buildings at Ruins of Oronaar. In addition, you won't be able to continue quests with Alleria Windrunner (after Whispers of Oronaar) until you have completed this quest.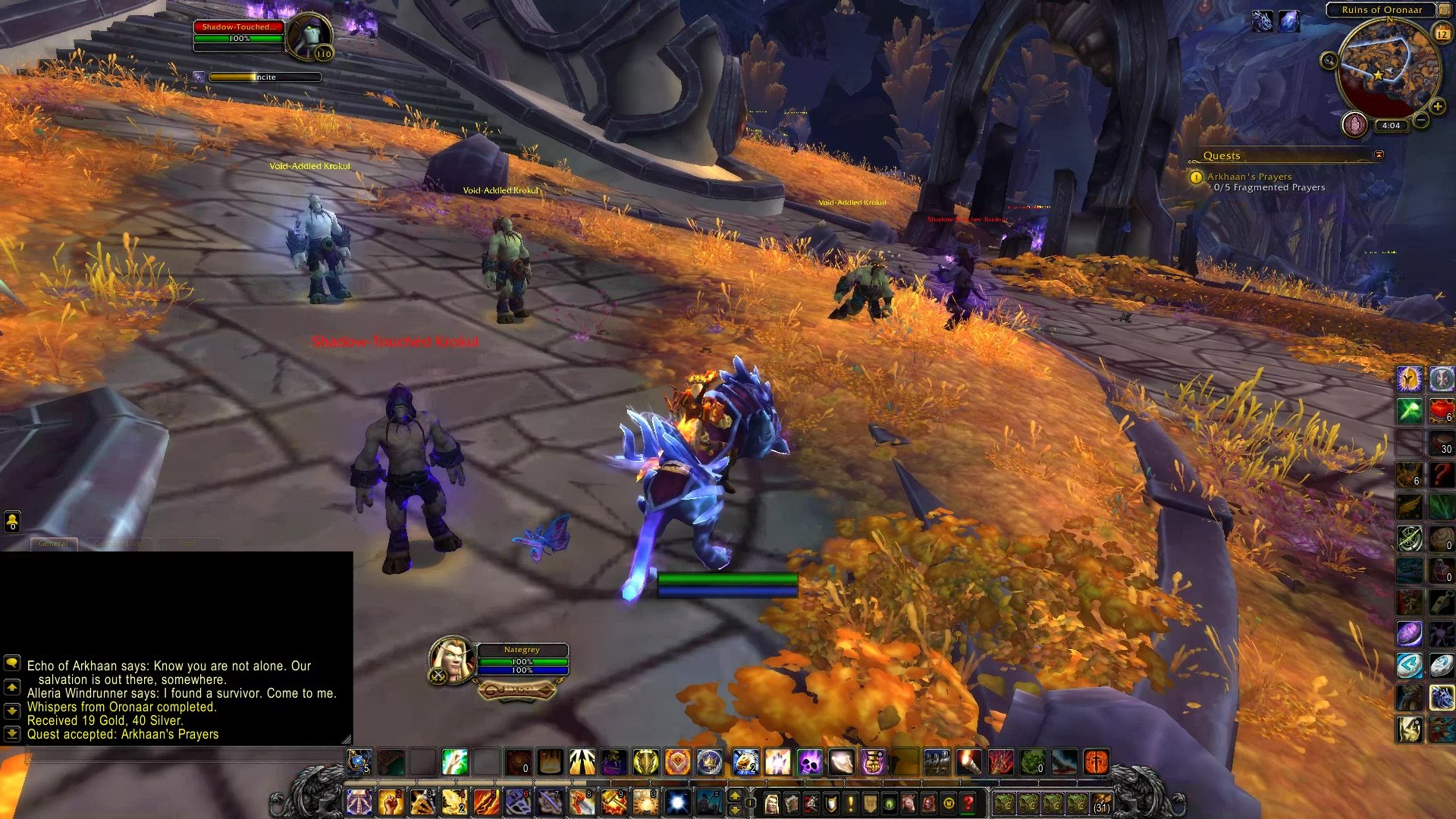 Shadow-Touched Krokul: It all makes sense…
Shadow-Touched Krokul: The darkness takes me.
Void-Addled Krokul: The Light forgives.
Alleria Windrunner: Did you find anything interesting?
Completion
Alleria Windrunner: What is this… a sermon? Fascinating.
Come on out. We mean you no harm.
Arkhaan: A voice! Arkhaan has never heard this one before.
Alleria Windrunner: We found your messages.
Arkhaan: Yes, Arkhaan did call… but he was not expecting…
Arkhaan's Prayers
Argus Zones