Prophet Velen: Such darkness… This energy…
(Lifting the cold, dense object closer for inspection.)
To understand the balance between Light and Shadow…
(Lifting his other hand, gently harnessing a small, radiant light.)
…is to understand that these forces are not without great opposition. The responsibility is now yours, (name). You have shown that you are ready to understand what power lies ahead.
Objectives
Deliver the Essence of Shadow to the Netherlight Crucible.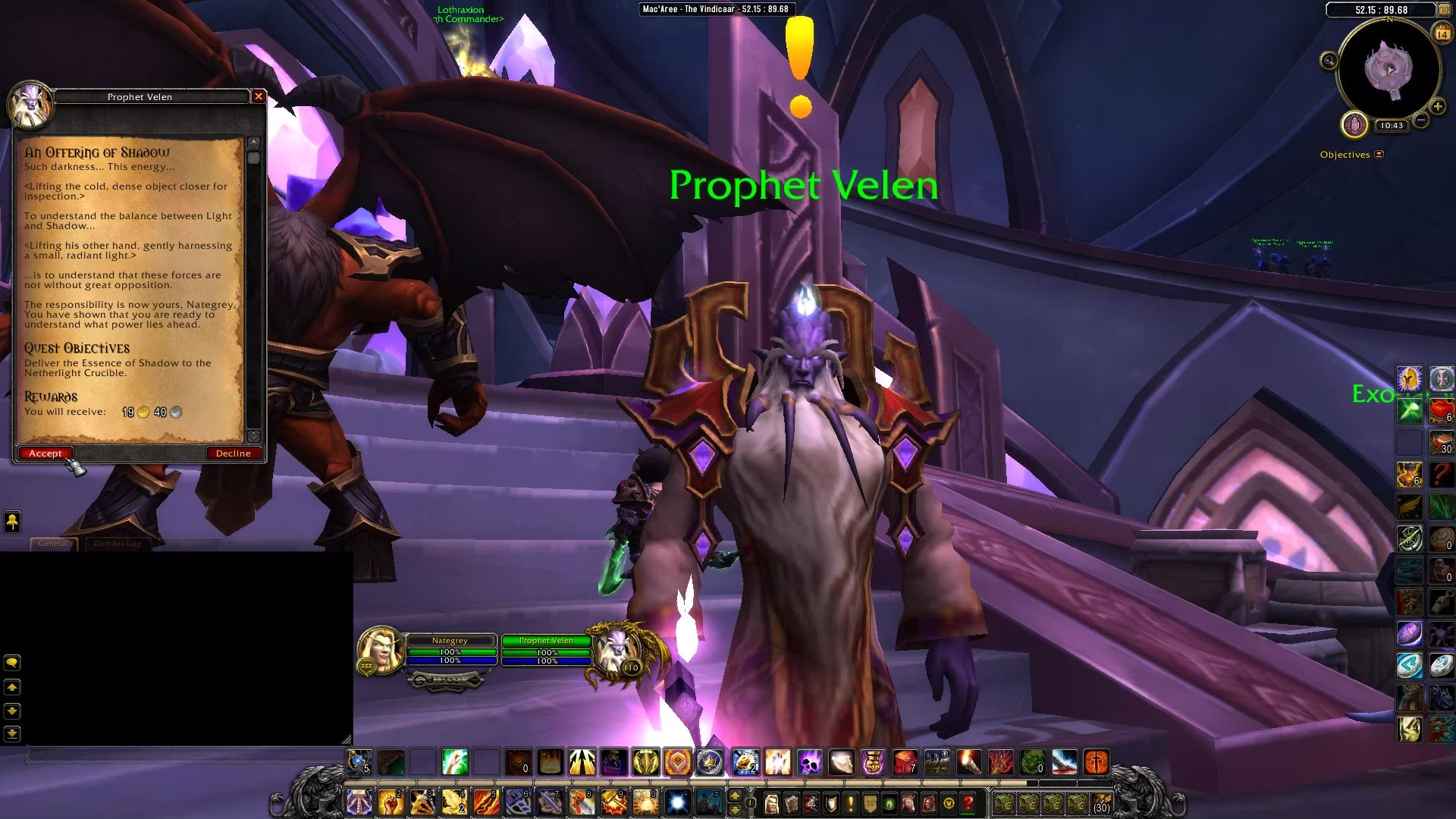 Progress
Editor's Note: Go downstairs to the basement of the Vindicaar. By the Netherlight Crucible (next to Artificer Shela'na) is a shadow orb silhouette. Click it to complete the quest.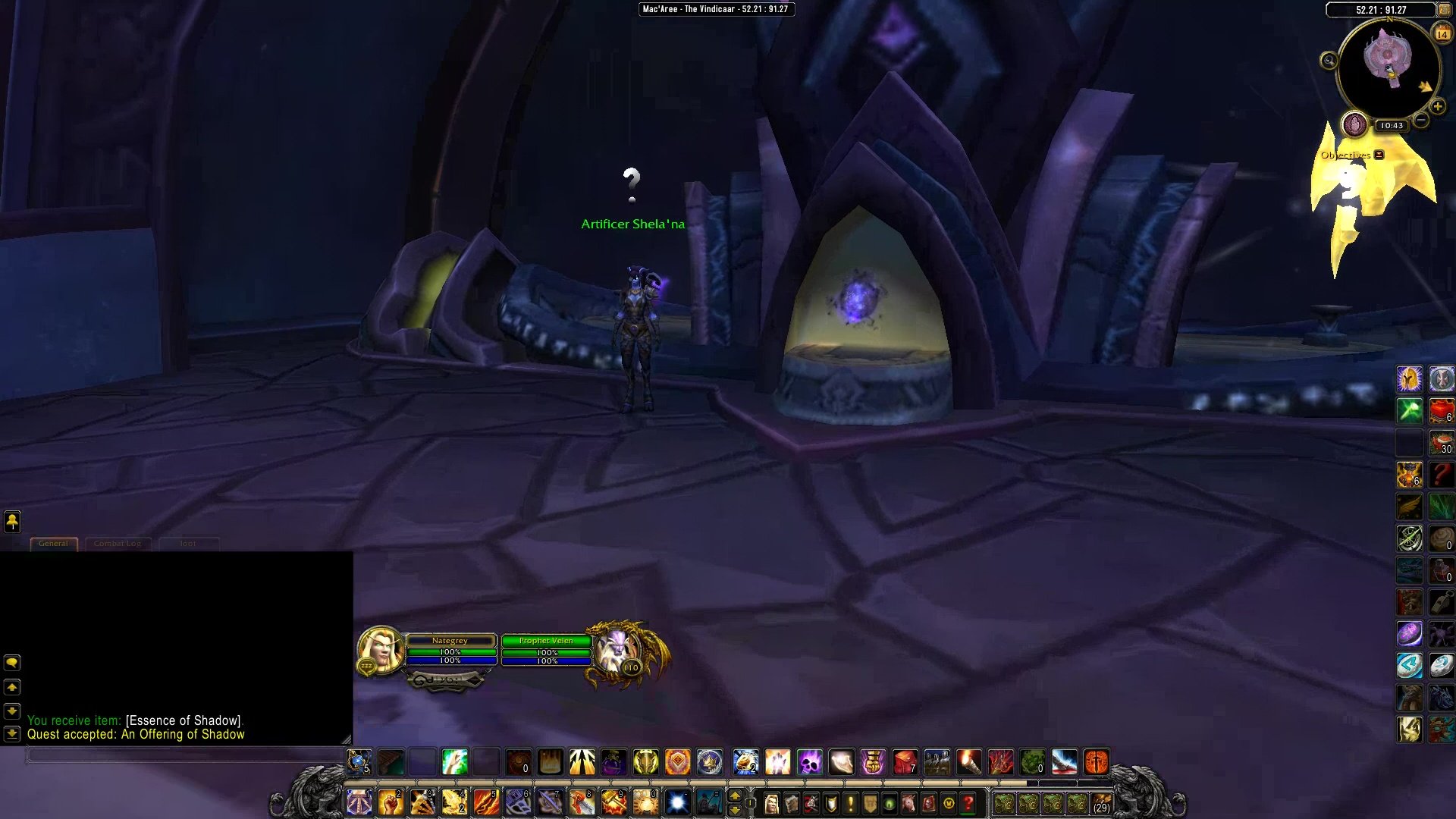 Netherlight Crucible infused with the Essence of Shadow: 1/1
Completion
Artificer Shela'na: This knowledge comes with great sacrifice.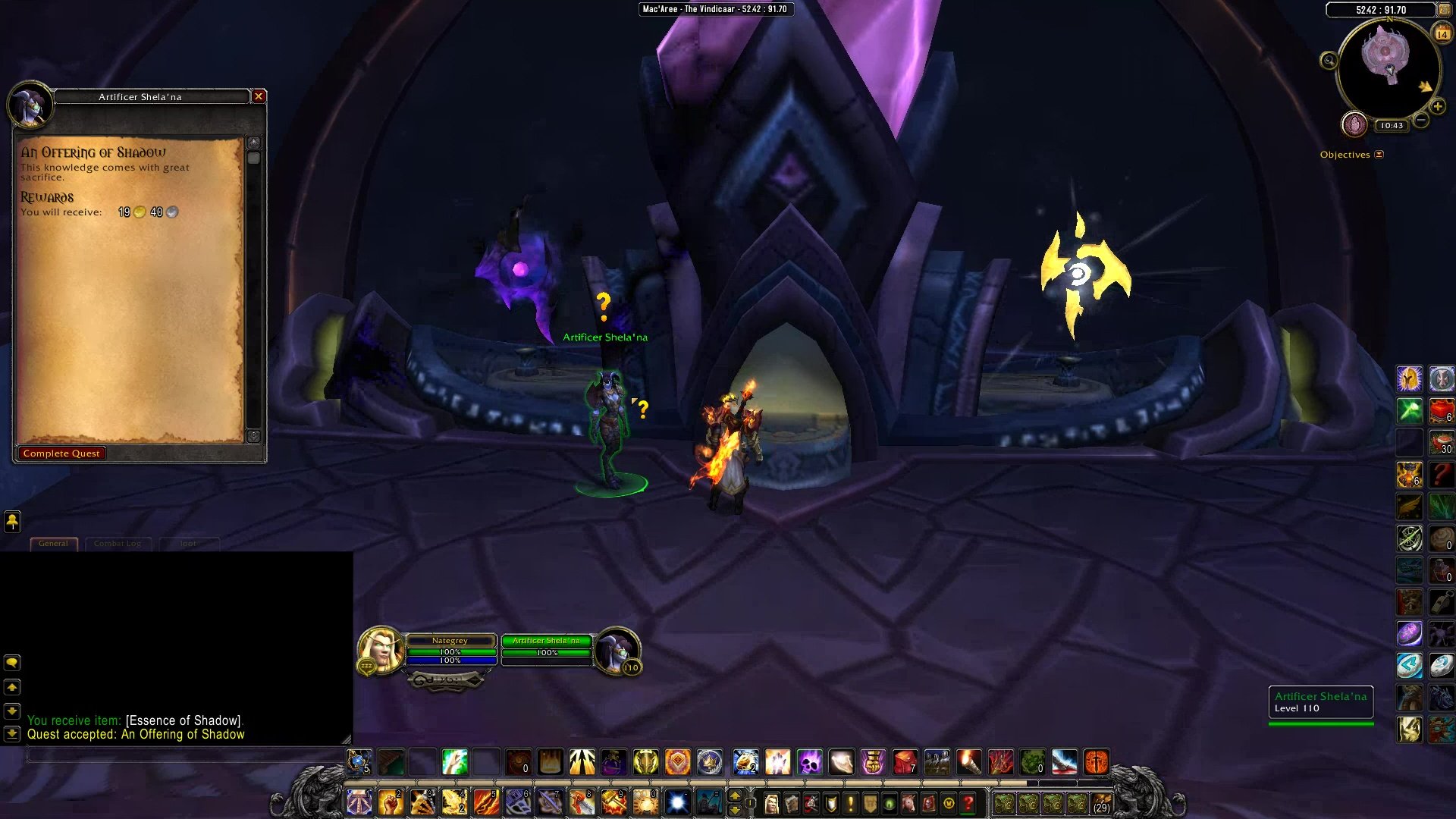 An Offering of Shadow
Argus Zones