High Exarch Turalyon: It is time, (name).
Xe'ra is returned to us. We have Light's Heart. We have her Chosen One.
Come, let us restore her. Let us forge a bright new path against our foes.
Speak to me when you are ready to begin.
Objectives
Speak with Turalyon to revive Xe'ra.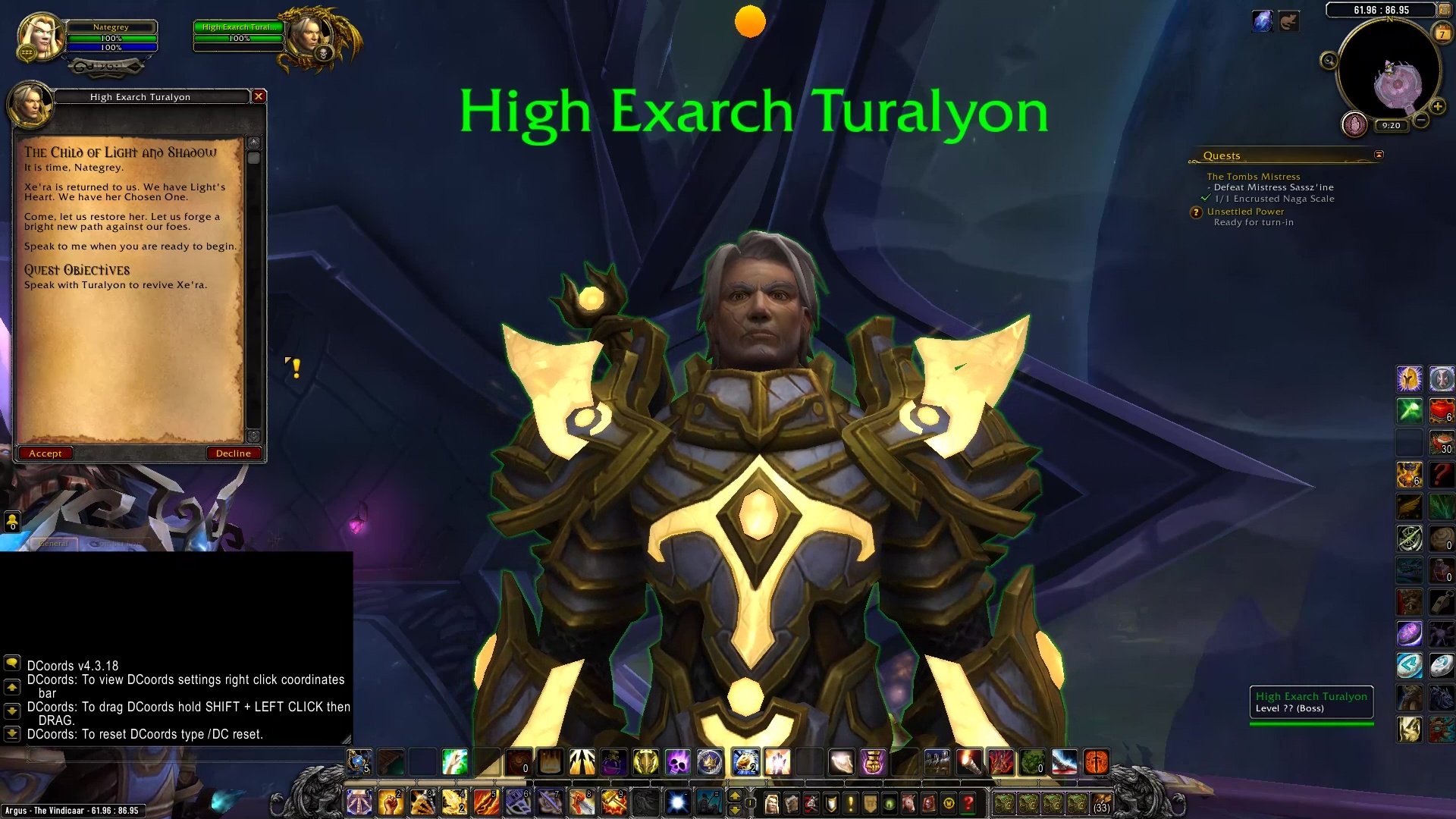 Progress
High Exarch Turalyon: With Light's Heart, we can restore Xe'ra to her full glory.
The sooner we do this, the sooner we grow stronger against the Legion.
(Let us begin, Turalyon.)
(In-game Cutscene)
Speak with Turalyon: 1/1
Objective Complete.
Prophet Velen: The Light does not die with the Prime Naaru. It shines within each of us!
High Exarch Turalyon: You are right, Prophet. The mission still stands.
Completion
High Exarch Turalyon: No… not like this…
The Child of Light and Shadow
Argus Zones