Prophet Velen: There is no end to the Legion's depravity. Every battle won, every world conquered, yields more souls to fuel their war machine. They have not yet defiled all of the fallen warriors in the hold, but I fear it is only a matter of time. Please, take this talisman with you into the hold and use it to sanctify any corpses you encounter. They deserve a better fate.
Objectives
Use the Talisman of the Prophet to sanctify 9 fallen Army of the Light warriors.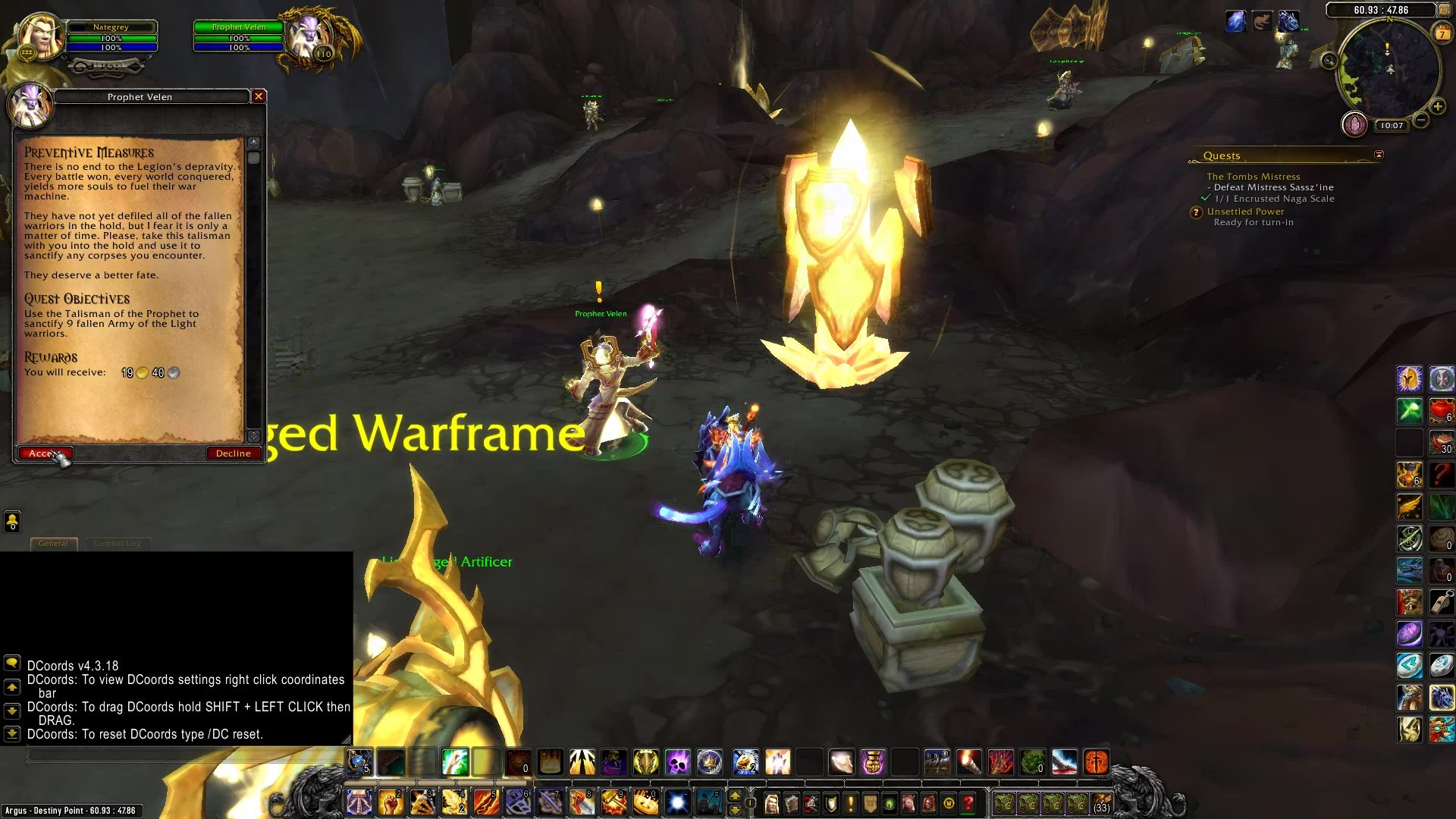 Progress
Note: The Quest Log tab beneath the mini-map has an interactive icon. Click it after selecting a Lightforged Sharpshooter (a draenei corpse).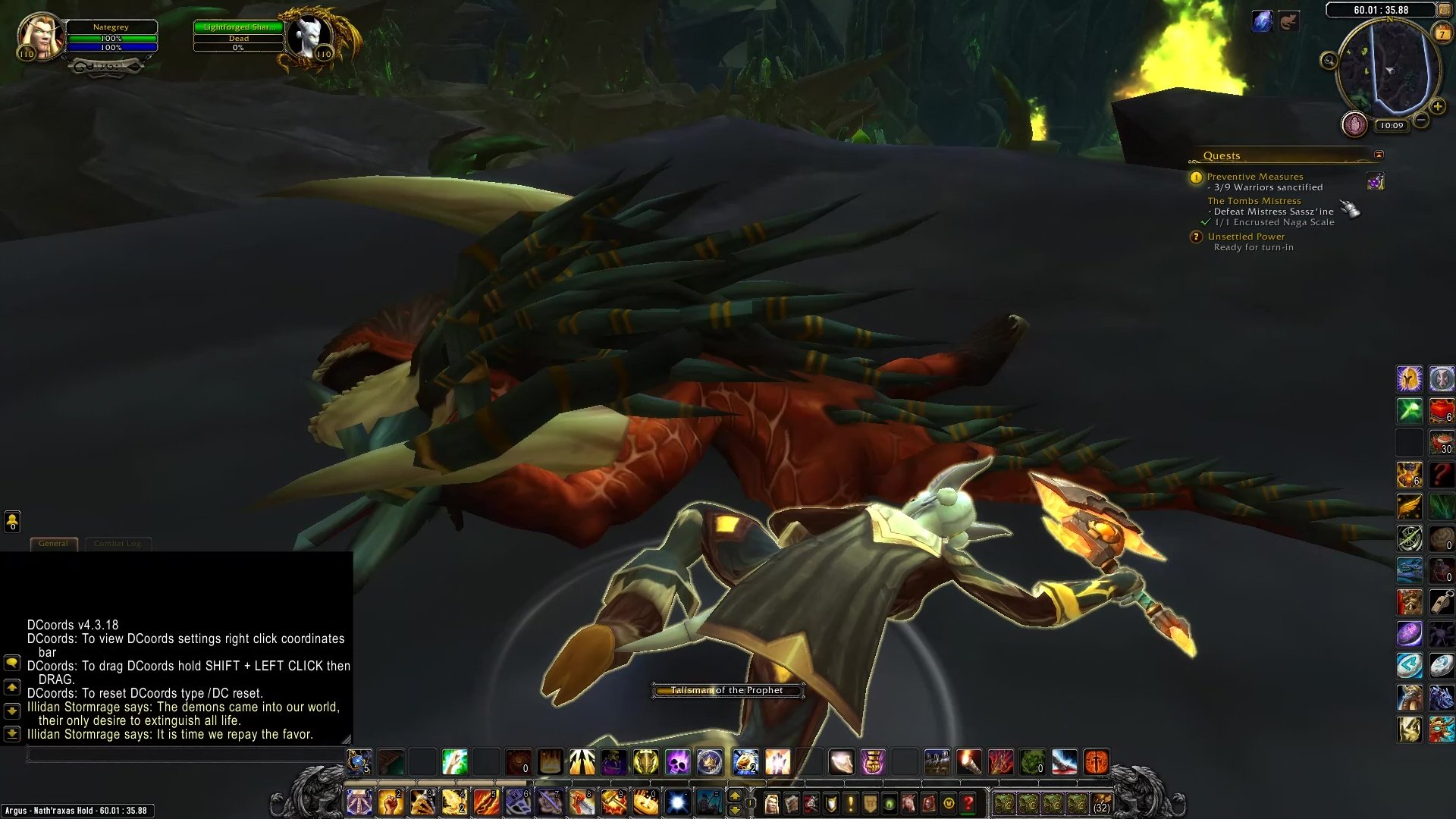 Completion
Prophet Velen: Thank you, (name). Your actions deny the Legion power and grant the dead the peace they deserve.
Preventive Measures
Argus Zones